Jumping into the Fire! .:. Late Night Blogging
While I was searching for the title for this post, I learned something new... That's the best... I was searching for the right phrase for "jumping into the action", and I found the saying:
Out of the frying pan into the fire
According to Cambridge.org means getting from a bad situation to even worse... Well, my recent experience wasn't completely like that, but almost... 😃 Let me tell you the whole story...
You probably already know that I'm one of the co-owners of the @liotes project, and we got an invitation from @tengolotodo to attend his show in the Ecency Discord... The idea was to do it this week, after checking out how things go last week... As Ed (@tengolotodo) didn't feel well a week ago, all plans were postponed to one week further... If everything goes as planned, I hope we will close the deal for the next Tuesday evening!
In the meantime, a few days ago, I created my regular HIVE Goals post where I had an interesting discussion in the comment section with @enginewitty from the PIMP tribe (check them out)... I mentioned that maybe we could have a chat about the possible collaboration between Liotes and the PIMP tribe, and he said that I could come to their Discord and see how it goes...
Moving forward with the story... Tuesday afternoon came, I had my afternoon siesta, and when I opened my eyes I saw that I have multiple Discord notifications... WTH? How long did I sleep? A day, maybe? 😂 To my surprise I saw that I was on the invitation list for the weekly "gathering" in the District, the voice channel of PIMP Discord!
I was late for about an hour, and I was still sleepy when I jumped into the voice chat... Firstly, I had no idea where am I at all, and secondly, I didn't prepare anything for presenting Liotes! 🤦‍ Around 20 people (or more... have no idea as I was still half-sleeping) were in the voice channel, some familiar names, others with names changed specifically for that Discord server (which was cool)... Anyways, I have tried to present the project jumping from one side to another, without any "script" and chronology... I suppose that many people got even more confused than before... lol... But, I hope not everyone...
In my case, the frying pan was my siesta from which I was half-alive, and the fire was people waiting for me to present my project... 🤣
After deeper research of usernames in the audience, I recognized @ecoinstant, @dbooster, and @leveluplifeph as I had some contact before with them from other "ventures"... When the PIMP show finished, I jumped into the TeamPH Discord! What a hell, if I have survived one voice chat, I will survive another one! 😃 In TeamPH discord I continued with answering questions about Liotes, but on the other side, I got familiar with their plans, and I have to admit that I like it a lot! @leveluplifeph and @mangomayhem are doing a great job by gathering a Filipino community, and helping them to better integrate into HIVE in general, through Splinterlands! Isn't that the way how most of us came to HIVE? I was...
In the end, after a very stressful afternoon (I'm more of an introverted person, so doing that wasn't my "comfort zone" at all) I'm happy that I have found a lot of people who are thinking in a similar way as me... To be honest, most of the time, I see "overhyped" people that are either FOMO-ing or FUDing and guesting on these two channels was completely the opposite... A lot of great people with "realistic" views, rational goals, and positive thinking!
Thanks everyone who was present in both voice discords! Thanks for "pushing" me into the fire... We will stay in contact as I have no doubts that we can help each other to thrive on HIVE (and more)!
As my title is the same as the song by Harry Nilsson, I have to share his song here!
Thank you for your time,
~ph~
If you want to support my witness, you can do it by voting for @ph1102.ctp here https://tribaldex.com/witnesses, or just scan the QR code down below...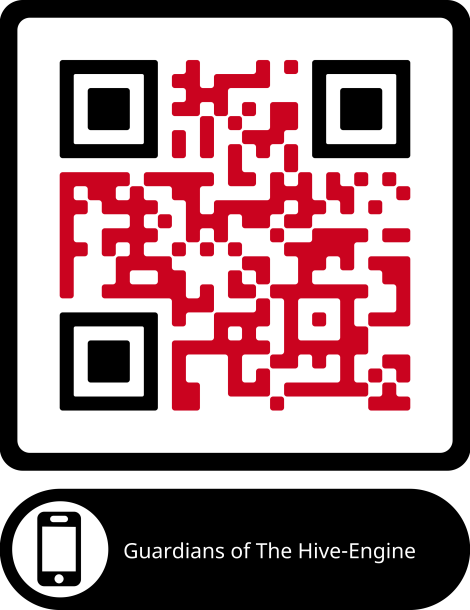 Don't forget to follow, reblog, and browse my Hivepage to stay connected with all the great stuff!
You can also find me on LEO Finance .:. Twitter .:. LBRY