Looking Into Past .:. Late Night Blogging
A few days ago, I was chatting with friends in Discord and we began the discussion when I share this post by @onwugbenuvictor! I liked it as I like irony, sarcasm, and instant karma and that was a perfect example of that... You attack someone else, and you get hit by your "own medicine" back...
After that post, we jumped on the topic of inflation... As I had some painful memories from my "younger days" when I lived in hyperinflation surroundings, I shared one very good educational video that I found a couple of years ago on YouTube... As it is very useful for everyone, I will share it here with you too...
Let's say that that video is perfect for the "first class"... Maybe I have shared it once here on HIVE, but it's not a bad thing to watch it again and remind ourselves how economic machine works...
The thing with YouTube is that when you find one good thing, in your suggestion window, you get some other videos and you go deeper into the rabbit hole... As I liked the first video by Ray Dalio I had to check out the second one that you can find under...
https://www.youtube.com/watch?v=xguam0TKMw8
As for the latest events with bank collapses, this was another eye-opening for me and I'm sure it will be for you too... It's interesting that we don't have to be prophets and try to "look into the future"... More important is to look into the past as many things are repeating over and over again... Why? Well, I suppose that we humans have certain things written in our DNK and we tend to do the same mistakes and behaviors through time... It looks like we transfer that to our children...
In this (second) video, you will find how big empires fell after almost the same timeframes on multiple occasions... To my surprise, they collapsed following the same "events"... It's almost like with that Wall Street Cheat Sheet where every chart is moving the same doing cycles...
Don't forget to check out both videos... I'm sure that you will learn something new that you didn't know and it will help you (it helped me) a lot in understanding why certain things happen in the same order... By knowing that, you will always be 1-2 steps in front of others and that can give you a huge advantage!
Thank you for your time,
~ph~
PS. This is NOT financial advice
If you want to support my witness, you can do it by voting for @ph1102.ctp here https://tribaldex.com/witnesses, or just scan the QR code down below...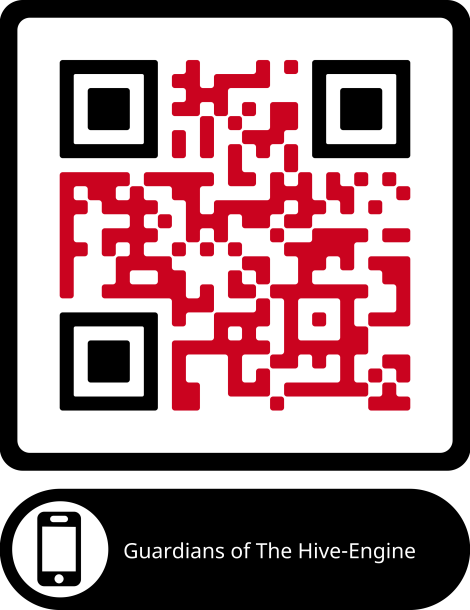 Don't forget to follow, reblog, and browse my Hivepage to stay connected with all the great stuff!
You can also find me on LEO Finance .:. Twitter .:. LBRY