Maybe You Can't Control Environment, But You Can Prepare Yourself .:. WorkerBee PH-Pool Week 109

It's interesting to follow how our thoughts are flowing from one topic to another and sometimes it looks like they are doing that without any rules or meaning... But, when we "rewind our thoughts" we always notice that they were in the perfect order and we are exactly where we have to be... In my yesterday post I was writing about how we grow with gathering experience and how it helps us to "see" things even before that happened...
The truth is that many times we "can't change" things on a bigger scale, but we can do it on a personal level, and "spread the vibes" to our surroundings... These small tweaks can help us, but also people that we love and respect... I know that many of you tried to "convince" some of your family members or friends to get into crypto... I did it numerous times, but I have failed in 99% of cases (I have onboarded my wife... and it was also hard to achieve... 😀)... It is much easier when someone shows interest and ASK US about this stuff...
The problem with "knowing what comes" is that we would like to climb on the top of the building and tell to everyone, especially if it is something bad and we want to help others... Unfortunately, even if we do that, the result will be the same as previously said... If people aren't prepared, they will not listen... And with our dear MSM, brainwashing is a thing... What we can do? We can prepare ourselves for the "incoming bomb" and use the information that we have... Maybe, maybe, when we get out in a better position than others, it will arouse curiosity... Lead by example!
Back to the report numbers!
This week we got 2 new members! A warm welcome to @biglove and @ivanc! Welcome, welcome! Thanks for your support! This week we have mined 127 tokens in total!
This POOL doesn't have fees and you get up to 20% MORE by delegating to it!
What about the bonus tokens?
In my bonus rewards cycle, it is time to giveaway some INDEX tokens! If you are not experienced crypto degen but would like to "participate" in HIVE's layer 2 tokens, you can get some INDEX tokens which will give you "exposure" to some top tokens from Hive-Engine... Also, it's hard to follow everything that's happening in the crypto world, so having some INDEX tokens can help you "automatic diversifying" your assets...
There will be distributed 22 INDEX tokens to the delegators of the pool as a bonus reward today!
As always, in the end, let's give the exact numbers for this week... There will be distributed 127 BEE tokens and 22 INDEX tokens as a bonus... The APR (without the bonus) was 5.605%, and when we added the bonus it went up to 6.760%!
I have calculated the ROI approximately with medium prices for all tokens at the moment of creating this post... So, those numbers are valid if you bought WB and sold BEE tokens at the middle HiveEngine price...
Do you want to sponsor the PH-Pool with your tokens, receive a short SPONSORED segment in this post, and raise awareness about your front-end or dApp? Please let me know in the comment section, or contact me through Discord or Twitter and we will find the best solution for both parties...
If you want to join the WorkerBee PH-Pool, the only thing that you have to do is to STAKE tokens to YOUR account and DELEGATE your staked WORKERBEE tokens to THIS account (@ph1102)! Every week you will get the portion of mined BEE tokens and BONUS rewards!
All payments will be made after publishing this post...
If you have any questions, please leave them in the comment section!
You can find more about this pool in the initial post here
Thank you for your time,
~ph~
If you want to support my witness, you can do it by voting for @ph1102.ctp here https://tribaldex.com/witnesses, or just scan the QR code down below...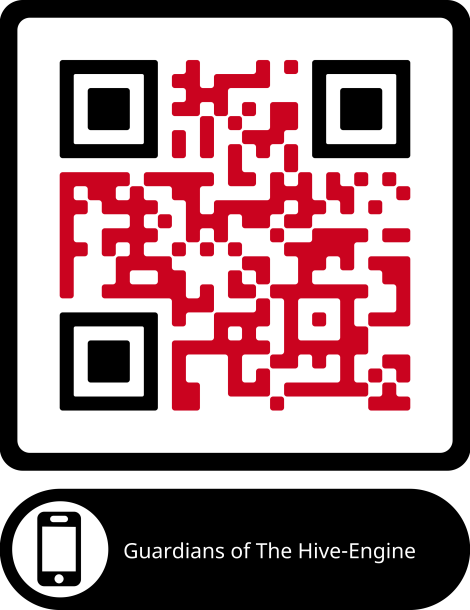 Don't forget to follow, reblog, and browse my Hivepage to stay connected with all the great stuff!
You can also find me on LEO Finance .:. Twitter .:. Odysee
Posted Using LeoFinance Beta