When Doing Nothing Makes Income .:. Stablecoins Are Fiat
This was a hectic week... and it is still not over... The year began great, but March is going all wrong... Operation chokepoint is in full steam and crypto is hit all around, from every possible side... In all this "attention" that crypto got (of course, in a bad way), our loved banks, and governments all around the world forgot to "clean up their own backyard"! So, we saw SVB going down the water and it doesn't have anything to do with crypto... But, I bet someone will blame crypto for that too...
Now, when we have this opening paragraph of everything is DOOMED, I have one simple question for all of you... I have watched numerous YT videos on these latest events and read a bunch of Twitter posts and articles about it, but nobody was "calm enough" to ask one simple question (but I will ask a couple of them... just for getting the big picture)...
Are ANY of these problems connected to cryptocurrencies? Is some BTC or ETH blockchain stop working? Are some blocks skipped? Did someone hack some of the chains?
I suppose that you know the answer... Nothing changed in crypto! We are getting over and over again the same FUD... It's the same freakin' shit happened with FTX, and it's happening with other "scammers" from the traditional financial sphere... Not from blockchain-based companies!
Are you in crypto? Do you own BTC, ETH, and HIVE? If yes, why are you freaking out at these moments?
Nothing has changed, your 1000 HivePower is still 1000 Hive Power and you can power it down if you want and you will get 1000 HIVE! The same goes for BTC, ETH, or any other cryptocurrency...
I know that I will be "crucified" for saying this... But, if you are in some of the stablecoins hit by this SVB crash, you will maybe lose some of them... Yes, your 1 USDC is still worth 1 USDC, but its value isn't 1 USD anymore and it never was... Yes, stablecoins are added to blockchains, but I just can't consider them as crypto... I know that many of you have different opinion, and I do respect it...
Now... Back to the current situation... What to do? Run to the woods? As always, that is your personal decision what you want to do... As we are thinking differently about stablecoins, we probably think differently about the current situation, too... I can share what I'm doing at the moment...
I do nothing...
I literally didn't do anything and didn't move any assets in the last 24 hours... Yes, the majority of my portfolio is in BTC, ETH, and HIVE, so I didn't see any need to do anything... Those assets are my long-term portfolio and, as nothing didn't happen (explained above), why would I freak out at all?
On the other side, I don't want to be a hypocrite... I do have a low percentage of my portfolio in stablecoins, mostly in HBD, and some inside liquidity pools... Did I panic? Yes, I am, for sure... But before doing anything, I researched the topic, calculated my possible losses, and possible gains, and decided to do nothing... What was the result until now?
Well, at this moment, I have earned a record amount of fees inside liquidity pools where I took part... The main idea was to take risks (I don't have a crystal ball and maybe I will pay the price in the next few days) and earn on others' FUDding and freaking out... And we saw a lot of that... People were (and still) exchanging from one stablecoin to another, then swapping back, then longing and shorting USDC with huge leverage, etc... All these transactions earn revenue on decentralized DEXes and liquidity pools...
USD-DAI pool 18764% APR?!?!?! That means over 50% of earnings on fees in 1 day! If you had 1K in that pool, you earned an additional 500 in just a day?! Again, yes, you can lose that if USDC goes to ZERO, but that's again, your decision...
Just for shit and giggles...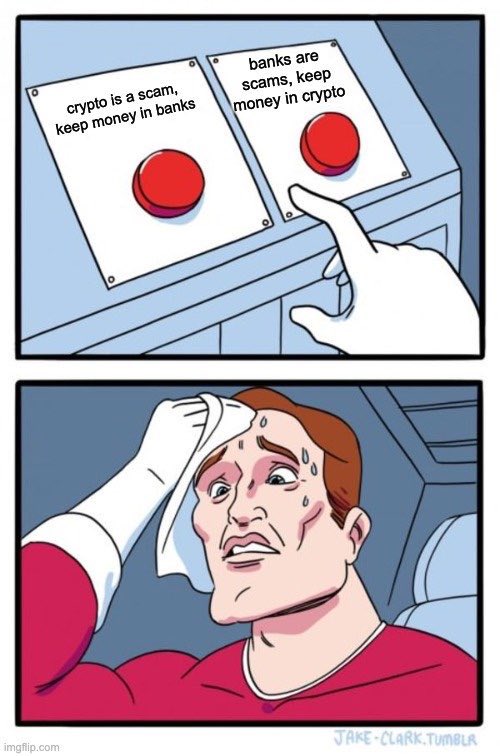 https://twitter.com/elonmusk/status/1634343907827019776
14 years ago, Bitcoin was created in the almost same environment which is building up today... It was created to "FIX" the issue with banks, to liberate us from banks... It is still on the same mission, but we still didn't learn our lesson... History will repeat until we finally learn and do the right choice... Luckily, we have cryptocurrencies as a choice...
Thank you for your time,
~ph~
PS. This is NOT financial advice
If you want to support my witness, you can do it by voting for @ph1102.ctp here https://tribaldex.com/witnesses, or just scan the QR code down below...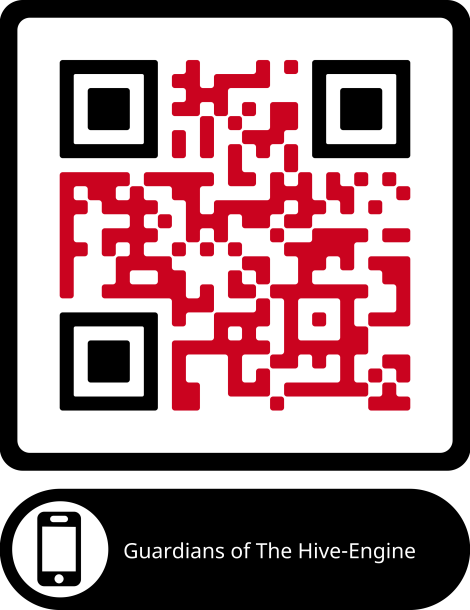 Don't forget to follow, reblog, and browse my Hivepage to stay connected with all the great stuff!
You can also find me on LEO Finance .:. Twitter .:. LBRY