With Or Without You .:. #MyHiveGoals 2023
In today's post, I would like to highlight two authors (and two posts) who have inspired me to write this short introduction to #myhivegoals this Sunday... One is @achim03 with his newest post about how you control how HIVE is distributed, and the other one is an older post by @enginewitty, where he wrote a post about his project PIMP...
Both topics are great, I'm building my HivePower, so I can relate to Achim's post, and on the other side, I like PIMP tokens and I'm accumulating them on my account, and on @liotes' account too! But, I got two different messages among the lines in both posts...
Achim began his post with these words...
This weekend, I tried to convince somebody to join Hive and again I don't think that I managed to convince the person.
How many times did we do the same? I know that I did it dozens of times, and I think that I have "recruited" only my wife!
We are doing over and over the same mistake when we try to onboard someone to HIVE... We try to "CONVINCE" them to join! As we are all fired up, knowing all details about it, deep into the HIVE, living on HIVE 0-24, seeing how it works, accumulating tokens, paying bills with them, we "think" that all that is obvious... And then we throw 1000 pieces of information all over the place, overwhelm the person with too much information and they just can't handle it... As we push harder, they more reject... I know that I'm doing the same when someone tries to "sell me something"...
I suppose that the right way would be to show "them" why they NEED HIVE and not vice versa... Do not sell the "blockchain that pays you to create blog posts", but rather a "freedom and great time with people that think like you"...
In these moments, words from @enginewitty come perfectly...
In closing, I just wanna say that I don't really give a shit if you are or become a PIMP or not. We're gonna get money with or without you.
It is the same with HIVE... Hive will survive and thrive with or without you... It will be more fun if you join, but if not, the show will still go on! Who wants to miss a good party? 😃
Back to #myhivegoals... In the beginning, let's check out HiveStats...
I was a bit more active this week with creating posts, but I was more active by researching new great stuff on HIVE... One of them is a promising, idle game TerraCore, which is still in a kind of Beta state as there are a lot of things to build on, so we will see what will happen in the future... It looks like it needs a bit of tweaking on tokenomics, but that can be fixed over time...
So, in the last 7 days, I have accumulated 134 HivePower, which is way under my "needed" weekly amount, but that was a direct result of my laziness last week... As you need 7 days to get your authors' rewards, I got what I "worked for"... If you have created 0 posts, you will get 0 HIVE... 😃
---
Regarding my LEO Power goal, the same story as for HIVE... In the last 7 days, I have added 66 LEO tokens to my LEO Power, mainly from my curation rewards + rewards for delegating HP to leo.voter...
GAMING GOALS - Flexible Goals
Finally, the Rising Star game has changed its server... The old one was slow, creating a lot of problems, and the new one is super-fast... I hope it will stay like that as it is much more pleasant to play a game like this! From today, we have a new Easter mission, which is an opportunity to collect special cards that can be blended into the other super-special-seasonal NFTs! 😃 Embrace yourself for Easter bunnies and a lot of chocolate...
In the last 7 days, I have accumulated 104 cards! Around the same number as last week...
I like to follow good and bad news about the investments that I made... The worst thing that you can do is ignore "valid" critics about the projects that you follow... I know that it can hurt, but it is good for the long term... This week I saw some FUD about the GLS game and the whole GLX ecosystem, and I suppose that that was one of the reasons why the price fell a bit... The good news (at least from my perspective) was that most of the critics were about the small mistakes that happened with the GLX launch... We all know that every project has them, but the more important is how the team behind it handles it... I do not doubt the Splinterlands team will overcome these things and make the final product even better!
In the last 7 days, I have accumulated over 4200 tokens! A bit less than last week, as I run out of HIVE for a short time... To be more exact, I skipped a 1-day purchase... 😄

It's time to update the numbers and put them into the spreadsheet until the next week! So, freshly updated numbers for #myhivegoals, on March 26th, 2023 are:


These are my initial goals for 2023 created on January 15th, 2023:

Join me in this awesome #myhivegoals and let's grow together! It is fun, it is motivating, and it will keep you focused!
Thank you for your time,
~ph~
PS. None of this is financial advice of any kind...
If you have reached this point of the post, you deserve a bonus song... :)
If you want to support my witness, you can do it by voting for @ph1102.ctp here https://tribaldex.com/witnesses, or just scan the QR code down below...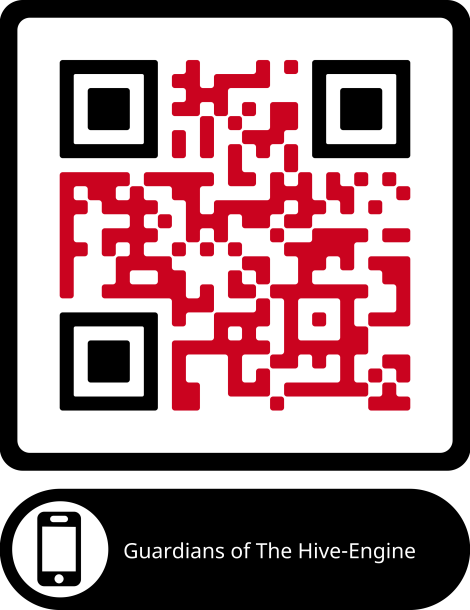 Don't forget to follow, reblog, and browse my Hivepage to stay connected with all the great stuff!
You can also find me on LEO Finance .:. Twitter .:. LBRY
Posted Using LeoFinance Beta