2 months ago
Mar 22 2023 8:20 am
-
1 minutes read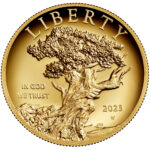 I especially like United States "Collector Coinage"...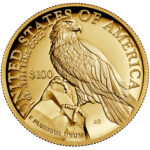 Our United States "Collector Coinage" is going to be Totally Awesome...
United States Coin Collectors are going to feel like they're in Heaven...
And don't think there aren't plenty of United States Coin Collectors...
I'm not sure if anyone has noticed, but even our Common U.S. Coinage is being Released in Proof Like Mirror Conditions...
I'm sure most of you who get back U.S. Coinage with their Change will have noticed...
Our New Quarter Dollar Coins are a good example to look for...
I've been setting aside all the ones I get back with my change...
Feel free to go to the United States Mint's Product Schedule to get an idea what's heading our way...
Or you can even check out some of the 2022 Coins, which may still be available...
I personally think everything sold by the U.S. Mint are good buys...
So, what do you think...???