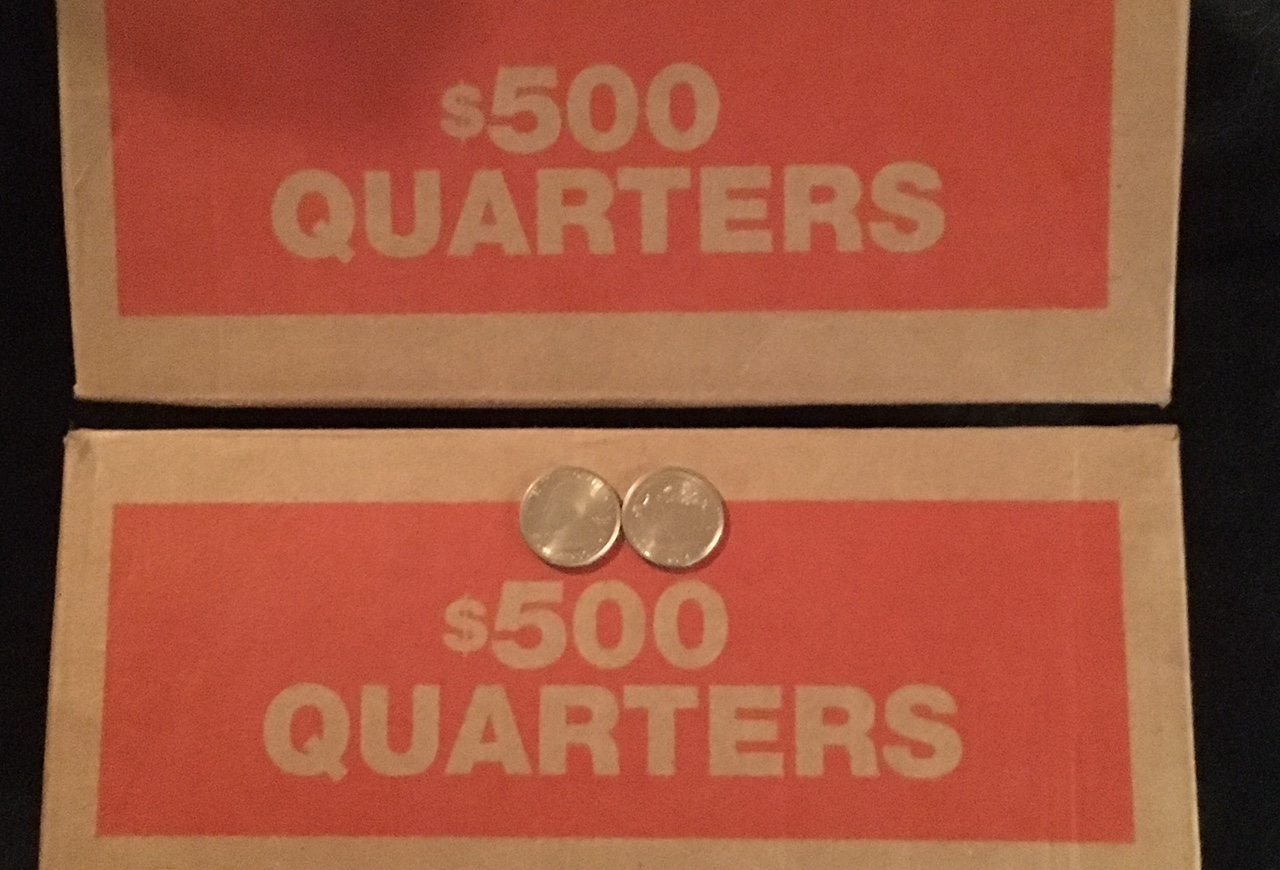 I've been known to buy Boxes of U.S. Coins...
I keep hearing people say to get my money out of the Bank, but then what do I do with it..???
Actually, I've already been there and done that...
What I like doing, is obtaining as many U.S. Coins as possible...
Besides the Boxes of U.S. Coins, I've been obtaining U.S. Coinage slowly, by Spending the Paper and holding onto the Coins I get back with my change...
I've been doing this for years now, and it all adds up...
If it turns out that I've been right about the coming U.S. Monetary Correction, I'll be in very good shape, compared to the average person...
Anyway...
Most of you are more interested in Silver and Gold, and that's fine too...
I don't think Silver and Gold will do as good as our Common U.S. Coinage, but it's better than keeping too much in the Banks...
I think it's best to buy our 90% U.S. Gold and Silver Coins, but I also buy our Silver and Gold Bullion Coins too...
I believe the U.S. Treasury will be offering Special Deals for all U.S. Silver and Gold Coins, bullion or otherwise...
I won't go into the Special Offers, but they will be very hard to resist...
No one will be forced to turn in their Silver or Gold, in any form...
If you hold them, they're yours to do with, what you feel best...
I'm sure I'll be taking advantage of the Special Offers...

Feel free to question anything I write...