Odds and Ends — 19 March 2023

2 months ago
Mar 19 2023 2:03 pm
-
3 minutes read
Former NY Regulator: Crypto Isn't the Reason Why Signature Bank Was Closed
QUICK! BURN ALL THE LIFEBOATS: The rise of Crypto Mafia.
More than 186 US banks well-positioned for collapse, SVB analysis reveals
Credit Suisse bank: UBS said to be in takeover talks with troubled rival
On It Not Actually Mattering
If you think back over the last three years, we've had a series of epic socio-cultural smackdowns over COVID: Lockdowns, masks, vaccines, schools. Each of these have tended to array broadly similar groups against each other, though with some key variations. But whatever you made of those fights, the public debate had really immense and immediate real world consequences. That is what is so odd and mystifying about the intensity of Lab Leak Discourse. It doesn't actually matter. Or rather there are basically no real-world implications to either side being "right" or "winning."
Wait, What's a Raccoon Dog?
Judge won't toss lawsuit over ivermectin in Arkansas jail
A federal lawsuit claiming detainees at the Washington County Jail were given the drug ivermectin for covid without their knowledge or consent will go forward after a judge refused to throw the case out. Dr. Robert Karas used detainees for an experiment of his own using a drug that wasn't approved for the purpose, U.S. District Judge Timothy L. Brooks said Thursday.
A Four-Decade Secret: One Man's Story of Sabotaging Carter's Re-election
…one Middle Eastern capital after another that summer, meeting with a host of regional leaders to deliver a blunt message to be passed to Iran: Don't release the hostages before the election. Mr. Reagan will win and give you a better deal. Then shortly after returning home, Mr. Barnes said, Mr. Connally reported to William J. Casey, the chairman of Mr. Reagan's campaign and later director of the Central Intelligence Agency, briefing him about the trip in an airport lounge. Mr. Carter's camp has long suspected that Mr. Casey or someone else in Mr. Reagan's orbit sought to secretly torpedo efforts to liberate the hostages before the election…
Russia 'will have to make a stop in The Hague on their way to hell' after ICC arrest warrant
Dutch Prime Minister Faces Humiliating Defeat
'Teflon' Mark Rutte, the Dutch prime minister, has clocked up 13 years in office, four coalition governments and even one resignation without losing his grip on power. But the 55-year-old has been handed a humiliating electoral defeat at the hands of the rag-tag and inexperienced Farmers-Citizen Movement (the BBB). In a vote that became a referendum on Mr Rutte's leadership, the BBB came from nowhere to become the largest party in all Dutch provinces after Wednesday's regional elections.
McCarthy Launches Probe of Trump Probes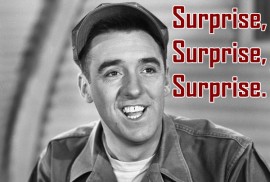 Matt Gaetz's New Staffer Identifies as a 'Raging Misogynist'
Manhattan DA Bragg privately warns on intimidation after Trump calls for protest
New PFAS guidelines – a water quality scientist explains technology and investment needed to get forever chemicals out of US drinking water
Activists spread misleading information to fight solar
Join Hive using my referral link