Odds and Ends — 23 March 2023

2 months ago
Mar 23 2023 1:32 pm
-
3 minutes read
The yellow grains of wheat that lay everywhere were splattered with red. Chief Inspector Archibald Wilson had been at many crime scenes, but this one would haunt him for all his days. He didn't envy the coroner who'd have to figure out which body parts matched which other body parts. But at least Doc Milburn hadn't shown up with a hangover like Wilson had.
Three weeks to my retirement thought Wilson. This couldn't have waited a month so Weatherford could have taken the call? Nothing fazed that man.
I really should have stayed in traffic control drifted through his mind.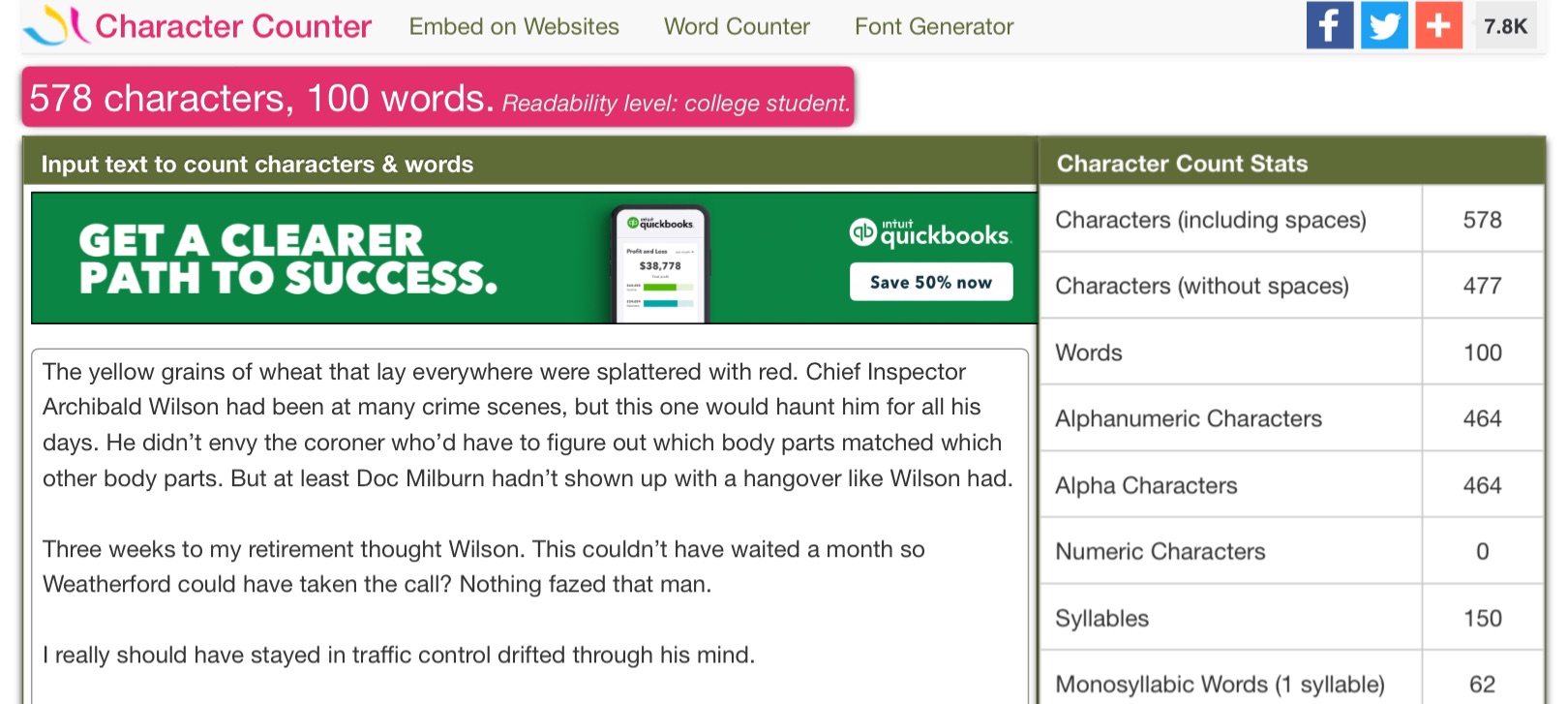 Federal Reserve raises interest rates 0.25% to highest since 2007 amid bank crisis
If no increase would have pissed off one group of people and a 50 basis points would have pissed off a different group of people, why not split the difference and piss off both groups?
Schadenfreude, sweet schadenfreude: Tron Founder Justin Sun Sued by U.S. SEC on Securities, Market Manipulation Charges
Could the silver lining of the pandemic be pan-vaccines?
White House disbanding its covid-19 team in May
Court Rules Trump Lawyer Must Turn Over Evidence
A federal appeals court has ruled that a lawyer for Donald Trump must provide notes, transcripts and other evidence to prosecutors investigating how classified documents remained at the former president's Mar-a-Lago home months after a subpoena to return all sensitive files. The panel of three judges on the U.S. Court of Appeals for the D.C. Circuit issued a brief order Wednesday afternoon directing the parties 'to comply with the district court's March 17, 2023, order to produce documents' and ending an emergency hold on a ruling last week by a lower-court judge.
Europe should detain Putin, give him to ICC if he visits, Blinken says
Probably a moot point. I rather doubt that Putin will be visiting anything other than "safe" countries any time soon.
Banking Crisis Emboldens House Republicans
The recent collapse of two large regional banks rattled global markets, raising concerns about financial stability during a precarious moment for the U.S. economy. Would this backdrop of uncertainty, we wondered, cause House Republicans to grow wary of launching a debt limit showdown? From our conversations with top GOP lawmakers at the House Republican retreat this week in Orlando, the answer is a hard no. Instead of expressing caution, senior GOP lawmakers are leaning into their plans to demand spending cuts in return for raising the nation's borrowing limit.
Demand all you want, but Obama/Biden learned a hard lesson when the debt ceiling was an issue during Obama's administration — don't bother negotiating with blackmailers. I doubt that Biden has forgotten.
The Plaintiffs Trying to Ban the Abortion Pill Admitted They Have No Case
Xi's visit to Putin should worry the West
Xi's emerging role as the leader of a Eurasian bloc presents dilemmas for U.S. strategists. For a generation, separating China from Russia was a central goal of U.S. foreign policy. Driving that wedge was a major reason for the historic visit to China in 1972 by President Richard M. Nixon and national security adviser Henry Kissinger. The Biden administration initially hoped it could try that strategy in reverse — warming relations with Moscow in the June 2021 summit in Geneva in part to concentrate on the Chinese challenge. That didn't work out as the White House hoped, to put it mildly.
Significant increase in threats, violent online rhetoric following news Trump's pending indictment
Domestic violent extremists in online postings have warned that prosecutors from the Manhattan District Attorney's Office would cross a red line if Trump is indicted and it would be met with more violence than the Jan. 6, 2021, attack on the U.S. Capitol, the sources said. There have also been postings calling for civil war.
Republican Rep. Jim Jordan Issues Sweeping Information Requests To Universities Researching Disinformation
Poisons are a potent tool for murder in fiction – a toxicologist explains how some dangerous chemicals kill
Join Hive using my referral link