Odds and Ends — 30 March 2023

2 months ago
Mar 30 2023 2:50 pm
-
3 minutes read
Blocktrades secures victory against Justin Sun
Elizabeth Warren is pushing the Senate to ban your crypto wallet
Bitcoin Heads for Best Quarter in Two Years, Outperforms Ether, Gold, Nasdaq
A few spikes up or down over the last year but, overall, not too shabby: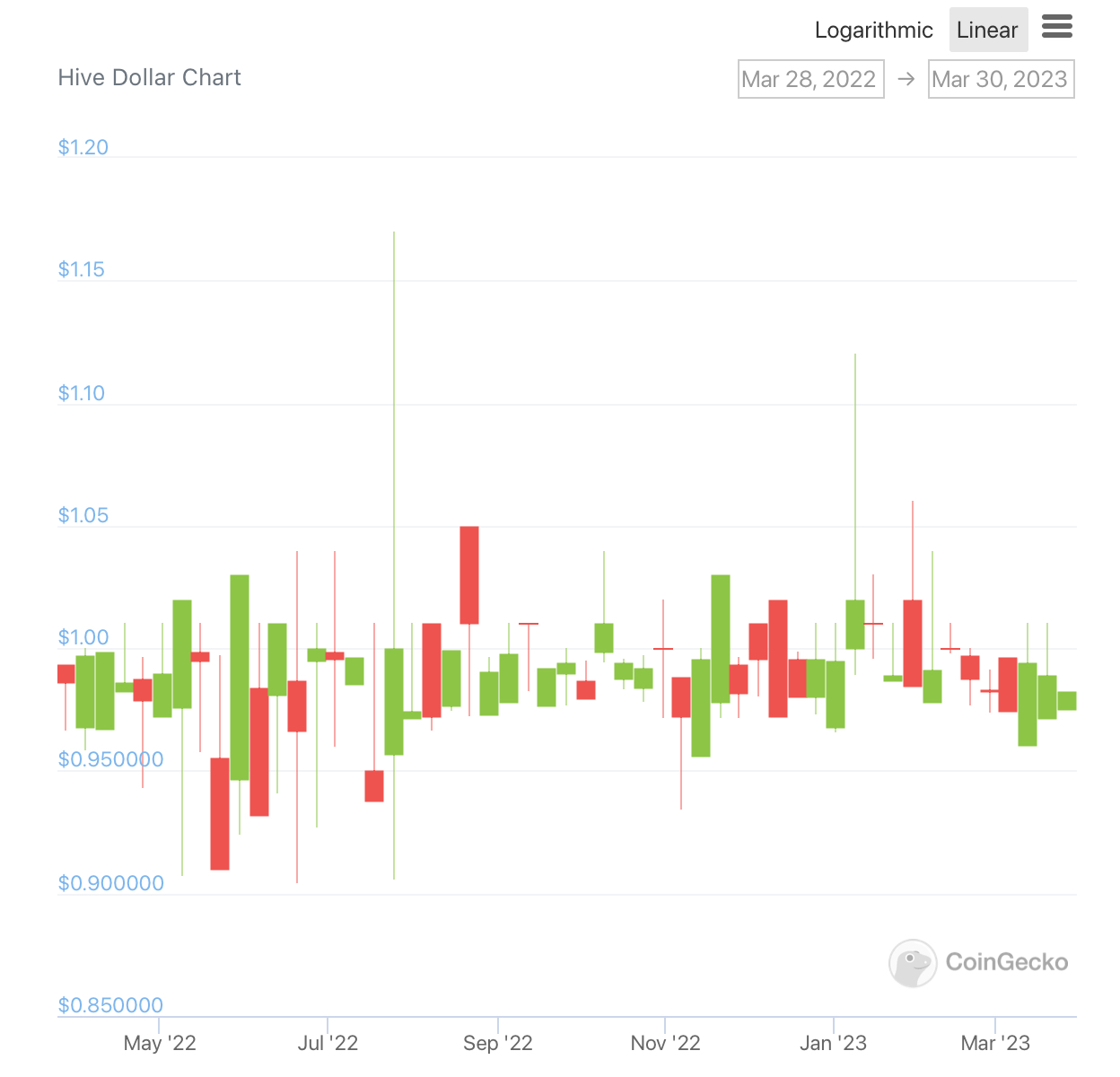 Oura study shows covid-19 can impact your biometrics for weeks after infection
The FDA may soon authorize a spring round of COVID-19 boosters for some people
The long shadow of Covid-19 myths
DeSantis Keeps Letting Trump Take Shots at Him
How many times can you let someone punch you before everyone else thinks you're a sucker? Ron DeSantis is about to find out. Donald Trump has disgustingly smeared DeSantis on social media, gone after DeSantis at his presidential campaign rally in Waco on Saturday, and used a primetime interview on Fox News on Monday to question DeSantis's ability to win Florida without his help. So far, DeSantis has accepted it all as if he were being initiated into the 2024 race with a 'Thank you, sir, may I have another?' plastered-on smile.
Fox News CEO Said Fact Checks Were 'Bad for Business'
Fox News CEO Suzanne Scott sounded the alarm inside the company about the financial fallout that the right-wing network would suffer if it continued fact-checking then-President Donald Trump's lies after the 2020 election, according to messages that became public Wednesday. In one instance, Scott emailed Meade Cooper, executive vice president of prime time programming, and laced into correspondent Eric Shawn for fact-checking Trump. Said Scott: "This has to stop now. This is bad for business and there is a lack of understanding what is happening in these shows. The audience is furious and we are just feeding them material. Bad for business."
The Absurd Reason a Maryland Court Reinstated Adnan Syed's Conviction
On Tuesday, the Appellate Court of Maryland took the stunning step of reinstating Adnan Syed's murder conviction, vacating a lower court order that freed Syed in September. The appeals court issued this extraordinary 2–1 decision not because the state wants him back behind bars; to the contrary, Maryland prosecutors believe Syed's trial was unconstitutional and that he is, in fact, innocent. Rather, the appeals court reinstated the conviction—over the objection of the parties to the case—because the brother of the victim in the murder for which Syed was wrongfully convicted complained that his own rights were violated.
Ken Paxton Calls For Texas To 'Test' Key SCOTUS Immigration Ruling By Flouting It
Japan Fears 'Societal Collapse'
Alarmed by an even faster than expected slide in the number of babies born in Japan last year, Prime Minister Fumio Kishida is preparing a policy package he says is a last chance to keep society functioning.
Um, immigration might be a better option than collapse. Just saying.
Ukraine could just be a skirmish in Xi and Putin's new world order
Matt Gaetz Hired a Convicted War Criminal
Derrick Miller, a former U.S. Army National Guard sergeant who spent eight years in prison for murdering an Afghan civilian in 2010, now serves as a legislative assistant covering military policy for Rep. Matt Gaetz (R-FL).
Conservatives are using the tragedy in Nashville to push their anti-trans agenda
Because there have not been multiple cases of cisgender male school shootings?
Projection. What is it? Trump Says the Justice System Has Been Weaponized
As he awaits possible indictment by the Manhattan district attorney and remains under scrutiny in multiple other criminal investigations, former President Donald J. Trump has regularly railed against a justice system that he contends has been deployed against him by his political opponents. Said Trump: "The Biden regime's weaponization of our system of justice is straight out of the Stalinist Russia horror show." But as is often the case with Mr. Trump, his accusations — widely repeated by other Republicans — reflect his own pattern of conduct: his history of threatening or seeking to employ the expansive powers of the presidency to go after his enemies, real and perceived.
Brains also have supply chain issues – blood flows where it can, and neurons must make do with what they get
Join Hive using my referral link