#17 Giveaway Winner Announcement and Start of the #18 Giveaway | Last chance for golden ticket for the CL pack Giveaway !

9 months ago
Aug 20 2022 7:24 am
-
3 minutes read
Introduction

Rewards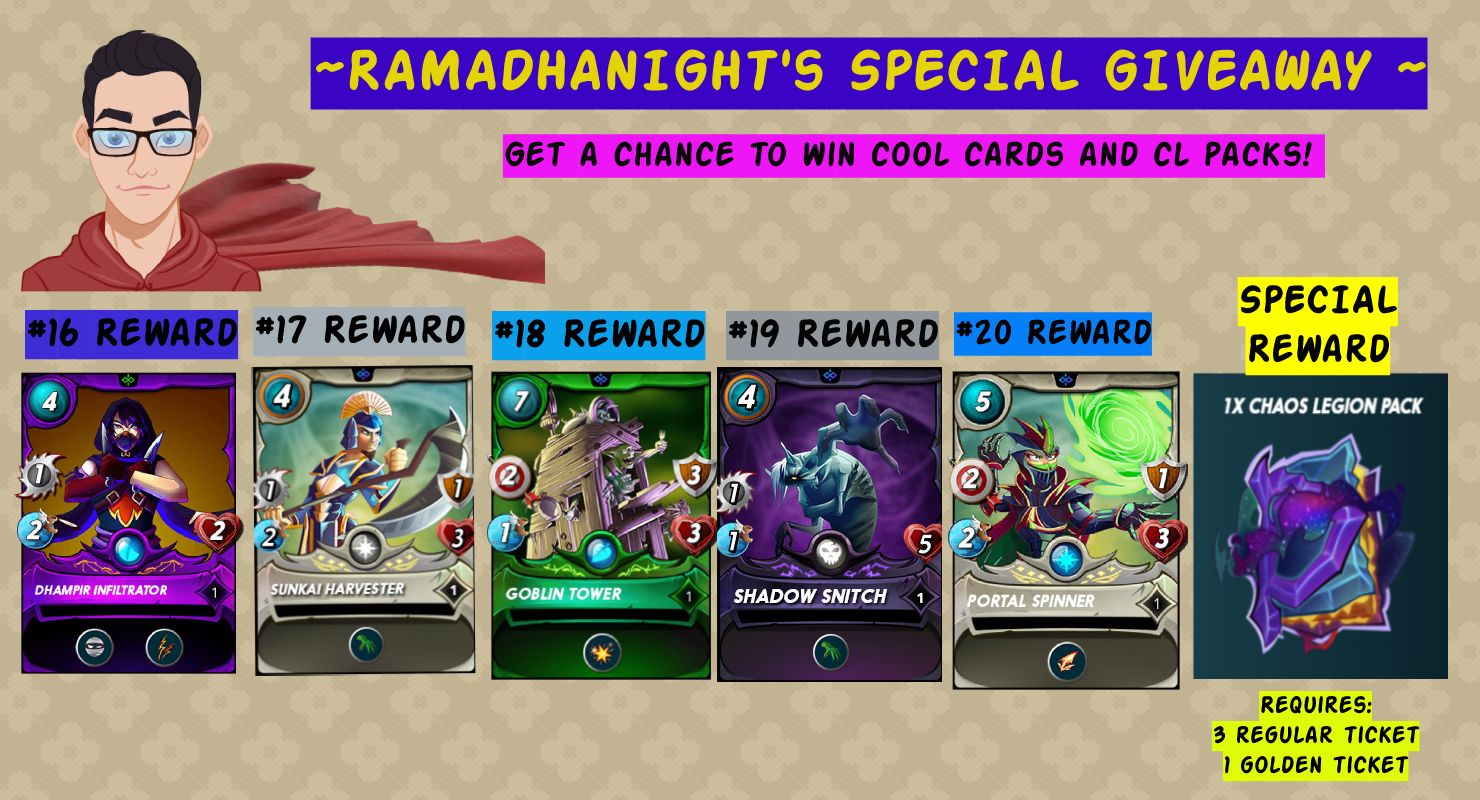 For today's winner, we got monster from CL edition with light element and reach ability, sunkai harvester!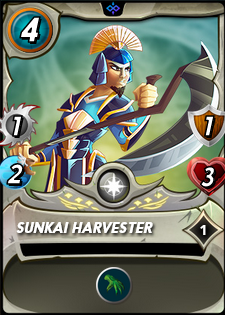 #17 Winner Announcement
@amaillo-m @belhaven14 @blitzzzz @circlebubble @danideuder @emic @engilhramn @ericburgoyne @flummi97 @gessy @henruc @hoosie @ianballantine @imfarhad @jfang003 @jonimarqu @luizeba @lundall @middle-earthling @nietokilll @pero82 @rayius @relf87 @scfather @sheikh27 @sieghard1990 @splinterob @sygxwin @tinyputerboy @waynechuasy @xheadhunterz @zakludick @dtam @stamato @edskymiguel @thaddeudprime @tengolotodo
After i use the lucky spinner, we got @thaddeusprime as the Winner ! Congratulations ! (sorry for the typo on the wheel)


Rules

Final Words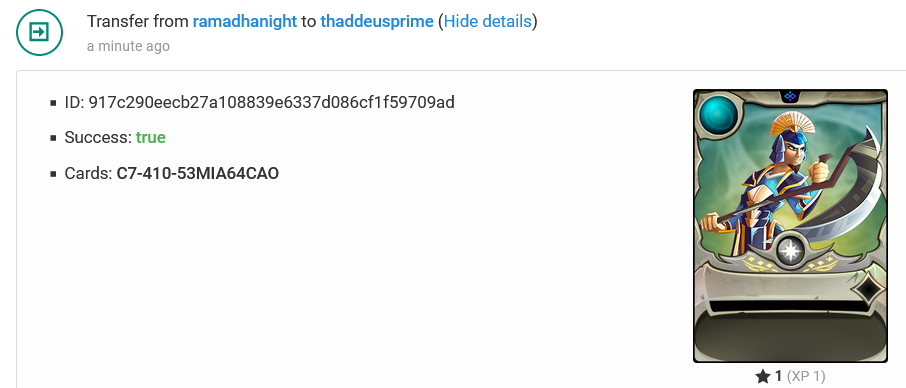 If you enjoy this post, feel free to follow me for next great things. If you haven't play #splinterland, you can start join this #play2earn game using my referral link below to get a 60 Dec Bonus and A simple guide to start gain earn from this game with those DEC. (Just Dm me 😉 ).
Taglist from previous edition's giveaway : @amaillo @deathstarer7 @gessy @haizelanne @henruc @maurye23 @spicywing @xheadhunterz @Cogie88 @zakludick @jonimarqu @danideuder @flummi97 @holdeck @arcpuch @lordshah @sygxwin @crazyphantombr @splinterob @stekene @rayius