Did you Claim your Vruz ?

This post is published via LeoFinance.
3 months ago
Mar 23 2023 4:59 am
-
3 minutes read
###vruz is a promo card and for the first time, splinterlands has announced a community-driven proposal-based card in the game. This is a good initiative by the game and I believe there should be many more in the future because this way some of the exclusive cards are given to the people who are more dedicated to the game account or hold some particular assets to be eligible for the card. This time it is for the SPS holders who are going to get the card based on their holding in-game account. The good thing is that we need not rush in sales to buy as many as possible instead this will continue for seven days and during this period we have enough time to claim our eligibility.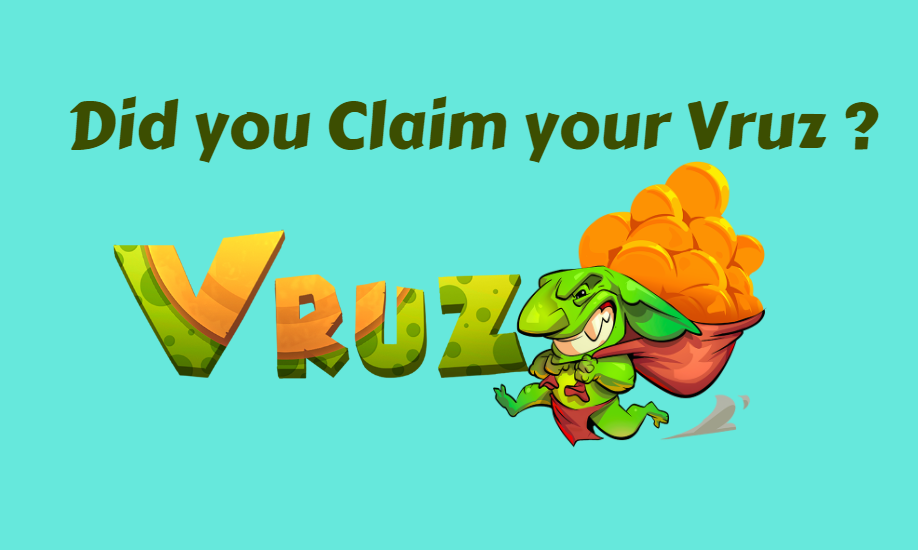 My Eligibility
I have over 29k SPS in my account so I am eligible for 29 cards in total and I can see this here on this page. Now I have the option to buy 1 or more than one depending upon my eligibility based on the holding but I cannot cross the 29 cards because this is the maximum I am eligible to claim. It's good that SPS holders are getting this benefit and I am happy that something is given exclusively to the SPS holders in a game and even I will be trying to buy some cards from the om market because 29 is not enough for me.

My Buying
I had to move my vouchers from the sps chain to in-game as I need to pay from the in-game account so I did and it took just a few seconds. I am done with the first step and then I will move to the next one which is buying the card in the shop.
So I have purchased a total of 29 cards which got one gold version and 28 standard cards. I am happy to have this one gold version and this was announced in the post that with every 25 cards, one gold version is guaranteed. North since I got the card collection in my account so I will be upgrading them later to increase the level. This is required because I do not play in level 1 cards so I need to upgrade so that I can play better with my latest collection from the SPS-only card called Vruz.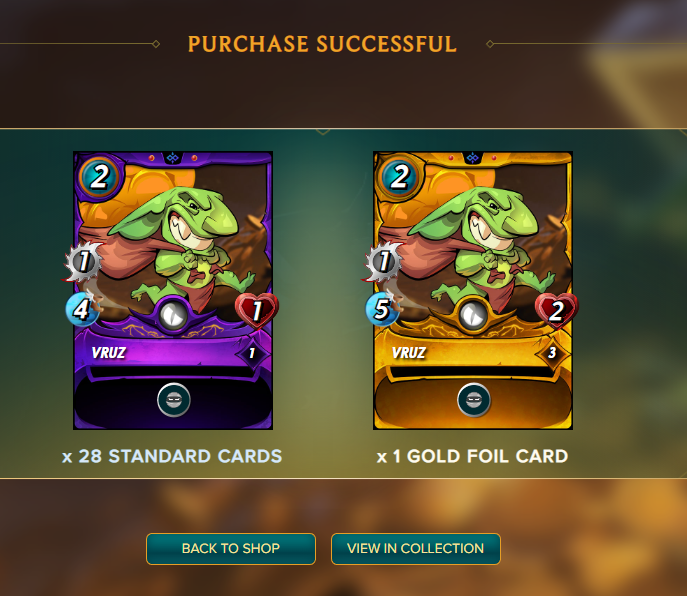 My purchase for this card is done and I am very happy that I did it on time without missing anything on the claim. Even I need not rush as the eligibility will be locked for everyone. I did not know what the price will be in the market for the cards but I will try to keep a close eye on the market so that whenever a good price is available I can buy more this way I believe the supply is going to be limited because no one will be able to buy more than the eligibility as per the SPS holding.
I am on my way to increasing my SPS holding and I accumulate every day whatever is possible. I am much closer to achieving the milestone for 30000 SPS in total and hopefully, this should be done within this month or a week because that is the maximum time I think should be taking to make it happen. You never know in the market if there is a big reduction in the price then I am going to buy more power so this way my goal will be accomplished soon.
---
This is not the end for my SPS goal because even after this I will try to accumulate as much as possible. This is because SPS is a high-value coin and we should accumulate as much as possible in the bear market as later on, it might not be possible for us to get more at this price. So if you have not claimed your card then just go ahead and claim yours before the window for 7 days expires as this will close automatically and then you will not be able to claim anything so do not delay and just go ahead with your claim.
Images are taken from the splinterlands website
(Splinterlands is a fantastic play-to-earn game and if you like to join then do it through my affiliate link shared below-)
https://splinterlands.com?ref=reeta0119
Thank you so much Stay Safe
Posted Using LeoFinance Beta