Delegation Winners (10 X 25,000)

This post is published via LeoFinance.
a year ago
Feb 13 2022 12:46 pm
-
2 minutes read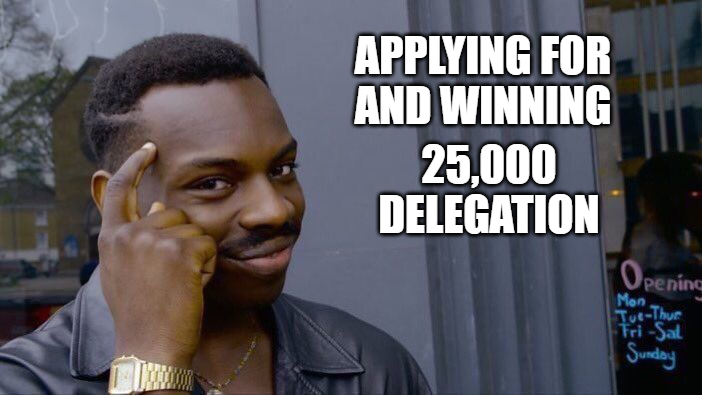 Using my best Bruce Buffer voice, "It's Time" to announce the winners of our 250,000 MEME delegation contest. To visit the original contest post Click Here. A quick rundown of the Delegation contest; entry was easy, all one needed to do is comment on the original giveaway post(s) and you were in. A random number generator decided the bulk of the winners. In total 250,000 in MEME delegations will be given out and remain in the winnners accounts for a total of 30* days. There will be a total of 10 Winners who receive a MEME delegation of 25,000 each.
What Is MEME?
Hiveme.me is a frontend that is used to access the Hive Blockchain. Creating and curating content on Hiveme.me will allow you to earn the frontends native token known as MEME. Along side earning MEME one can also earn the HIVE Blockchains native tokens (HIVE/HBD) while curating and creating content on Hiveme.me. The Hiveme.me frontend also allows NFT creation and has an onsite trade market in which you can trade your NFT creations. MEME delegation winners are announced below and will be applied within 36 hours. Delegations can and will be removed after the date of March 14th/2022.
25,000 MEME Delegation Winners
MEMESTER | delegation | ------------- | ------------- | @ninjamike| 25,000| @forsakensushi | 25,000 | @luizeba | 25,000| @dizzyapple | 25,000| @gr33nm4ster| 25,000| @marshmellowman | 25,000| @ecto1337 | 25,000| @imno | 25,000| @indiebandguru | 25,000| @captaincryptic | 25,000|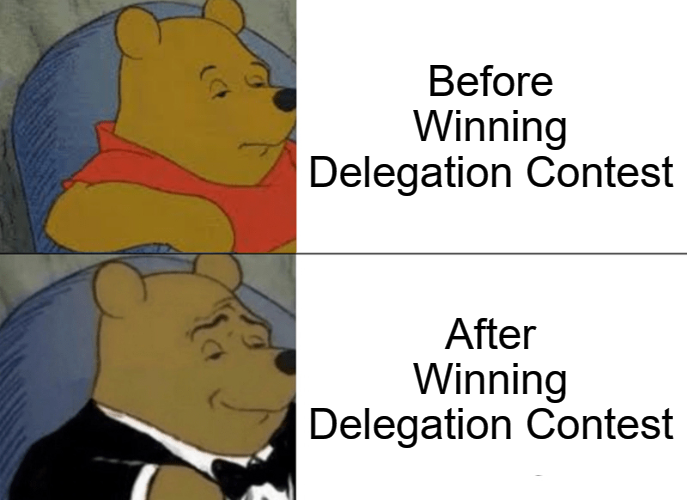 Purchase MEME On Hive-Engine:
https://hive-engine.com/?p=market&t=MEME
Purchase MEME On LeoDex:
https://leodex.io/market/MEME

Disclaimer:
Nothing in this post in financial advice. Always do your own research before investing any of your hard earned currencies and never invest what you can't afford to lose. Congrats to all the delegations winners. Have fun curating MEME Content.
---
MEME Collage:
Video Credit: Noob News
---
Posted Using LeoFinance Beta