[Closed] I Will DOUBLE Your MEME Tokens!

This post is published via LeoFinance.
a year ago
Feb 03 2022 2:25 am
-
3 minutes read
My title isn't a typo, I really am about to double your MEME. Its not too often you see a two for one deal going on with currencies but here today its about to happen and you can take part. How great would it be if we could walk in a bank or store and trade our 500 Fiat dollars for 1000 Fiat dollars (It would be awesome). While I am unable to do that for you awesome folks what I can do is double your MEME purchase. MEME had a nice little uptick in sales the past few days and I thought I would help with keeping that train rolling so here today I'm offering anyone who purchases at least 500 MEME from Hive dex's such as Hive-Engine or LeoDex a 1000 MEME upvote on any comment placed below in the comment section that shows they purchased MEME. The MEME purchase must take place on the day of or after 02/02/2022 (that is allot of two's). A ten percent upvote bonus will be added if you include a MEME with your proof of purchase. This offer isn't restricted to those who purchase 500+ MEME (No Sir Bob) any amount below the 500 threshold will be met with an upvote of equal value to the purchase (AMAZING: Lets Do This!). Offer valid for seven days (Subject to change without notice).
---
---
---
The creator of the above gif is @memehive. The bee image inside the amazing looking gif was designed by @japex1226 and is being used under a Creative Commons license. Background is copyright free Giphy background (Free Use).
---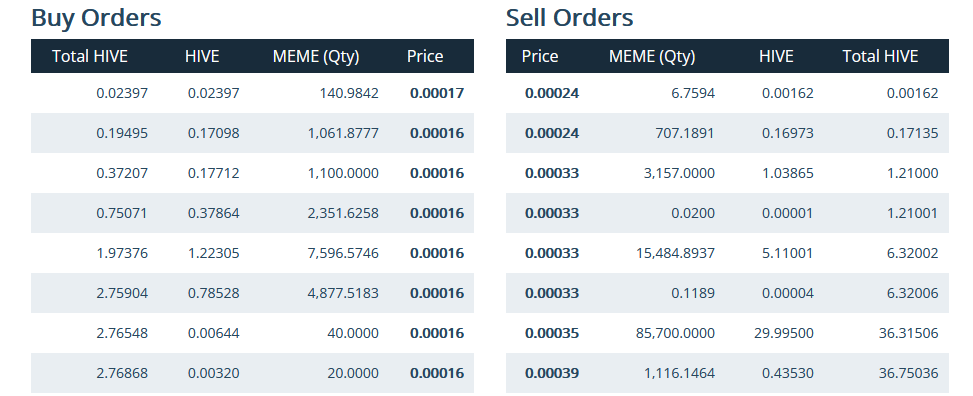 ---

---
What Is The MEME Token?
The MEME token is a cryptocurrency token that is native to the blog and MEME NFT creation platform known as Hiveme.me. One can earn the MEME token by sharing originally created MEME's on the Hiveme.me blog site. One can also create their own MEME NFT's on Hiveme.me and sell it on the Hiveme.me open market. NFT creation cost just 600 MEME + 100 MEME for any additional editions of the NFT MEME you decide to create. The process of creating an NFT MEME is very easy. Below I have listed a brief breakdown on how to do just that (don't forget to get whitelisted first: if you are not whitelisted for MEME NFT creation follow the steps below to help you find the whitelist area). You Do Not need to be whitelisted to use the blog site. Simply use your Hive Network posting key to log in to Hiveme.me and start sharing your MEME creations.
---
What Are NFT's?
---
How To Create An NFT On HiveME.ME
Go to https://www.hiveme.me/
Sign in using your Hive Network Posting Key
Navigate to top of page
Locate and click the NFT link displayed
Under NFT Market click MINT
Follow the displayed instructions
---
---
MEME Collage:
Video Credit goes to the Youtuber that created the video.
---
Posted Using LeoFinance Beta