Introducing: The New HiveStats By LeoFinance (500 LEO Giveaway)

This post is published via LeoFinance.
a year ago
Feb 14 2022 2:29 pm
-
3 minutes read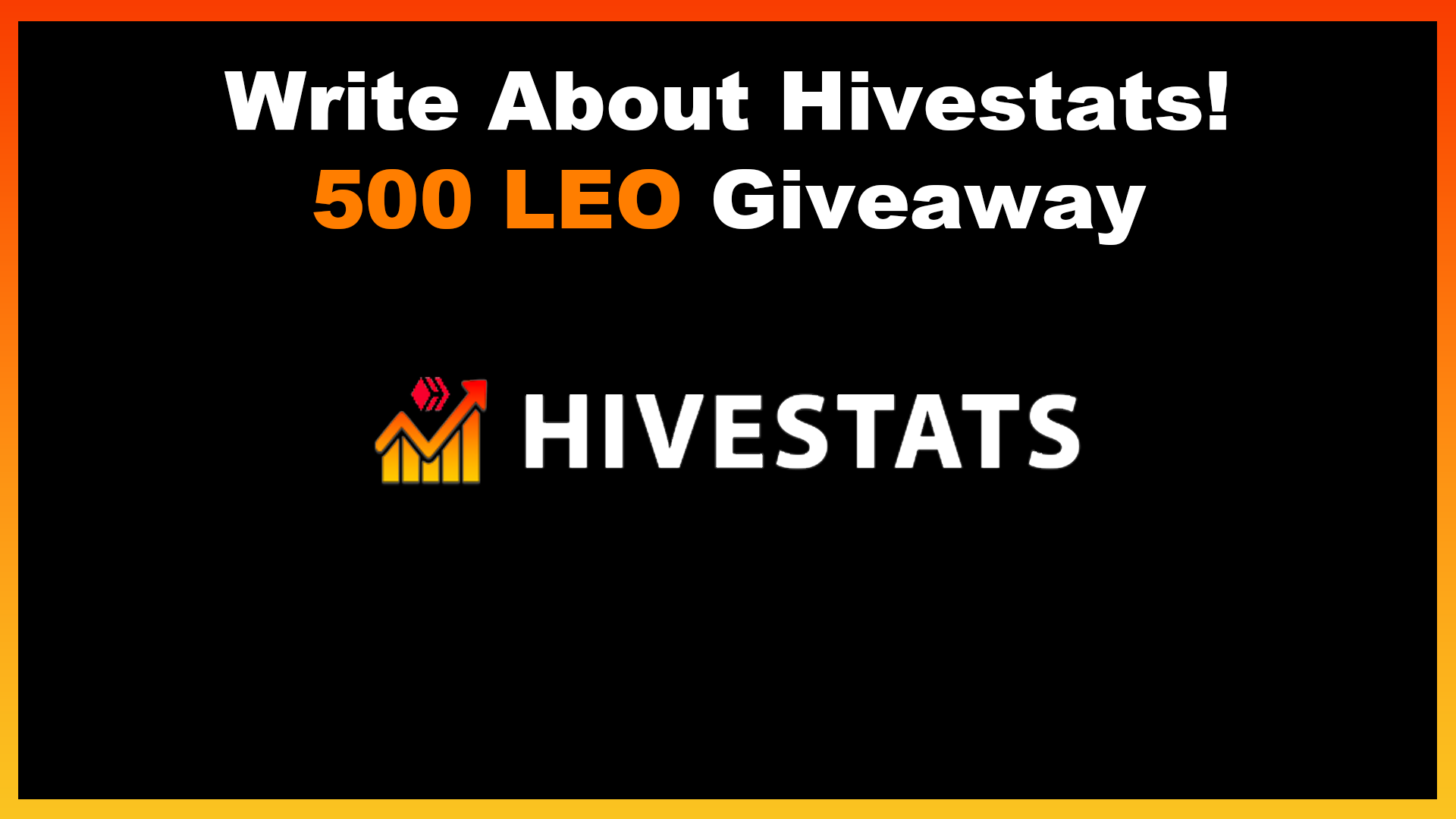 Today I interrupt your regular programing to tell you about the awesomeness of the updated app that was created by LeoFinance known as HiveStats. Personally I used the old version of HiveStats multiple times a week and I'm excited to view what the updated version has in store for us all. For those who might be new to the Hive Blockchain or might not know what LeoFinance is let me give you a brief breakdown about LeoFinance before digging deeper into HiveStats. LeoFinance is a frontend that allows users access to the Hive Blockchain. The LeoFinance frontend focus is on finance and cryptocurrency related content and rewards its content creators/curators with the LEO token plus the regular Hive Blockchain rewards Hive and HBD. The LeoFinance team has created multiple apps for the Hive Blockchain, HiveStats is one of those apps. To visit the LeoFinance site simply click the following URL link : https://leofinance.io
LEO Token On Hive-Engine:
https://hive-engine.com/?p=market&t=LEO
Leo Token On LeoDex:
https://Leodex.com/?p=market&t=LEO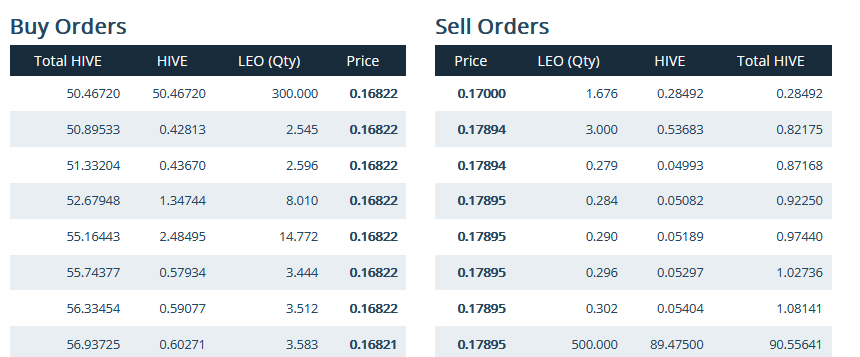 When first going to HiveStats the first update I notice is the LeoFinance teams apps have shortcut links displayed directly at the top of the HiveStats page. The second thing I notice is the recently included top 15 posts that were created on the LeoFinance frontend being advertised directly under the app shortcut links. I love both these features, the shortcuts allow users to quickly navigate to another app and allows new users to learn about these apps. The advertisement of users posts at the top of a popular Blockchain app (Heck Yeah!) who wouldn't want one of their posts displayed (such an awesome addition).
Just below that we will see our Hive Blockchain Profile information along side our Hive Blockchain received rewards and Stats. Under these sections we see things such as our vote value, reputation score, our curation APR and much much more. Underneath all that awesomeness is another addition that I like seeing, displayed currencies USD value. These currencies include HIVE, CUB, LEO, and HBD. The APR for CUB and BLEO-BNB is also displayed in this section (links to stake are displayed as well).
---
Did You Know:
You can earn 16% APY on Your HIVE POWER, Paid Out Daily? Support LeoInfra's Hive Lite Account onboarding By Delegating Hive Power to @leo.voter. (Current Delegated: *2,310,052.71 HP)
---
The HiveStats site also displays our Hive Blockchain wallet information. Our liquid, staked, HBD, Leo and estimated account value can all be seen at HiveStats. The information provided by HiveStats doesn't stop there as underneath all the above information we can view the progress in USD worth our created and curated content has earned us. This includes seeing our upcoming rewards for created content and curated content that hasn't paid out yet. Unsure of your recent activity, do you want to see what you or someone else has been up to on the Hive Blockchain. HiveStats provides an easy way to do that as the site displays the recent operations of any Hive account you wish to enter into its database. Below is a screen shot of my (@rentmoney) recent operations.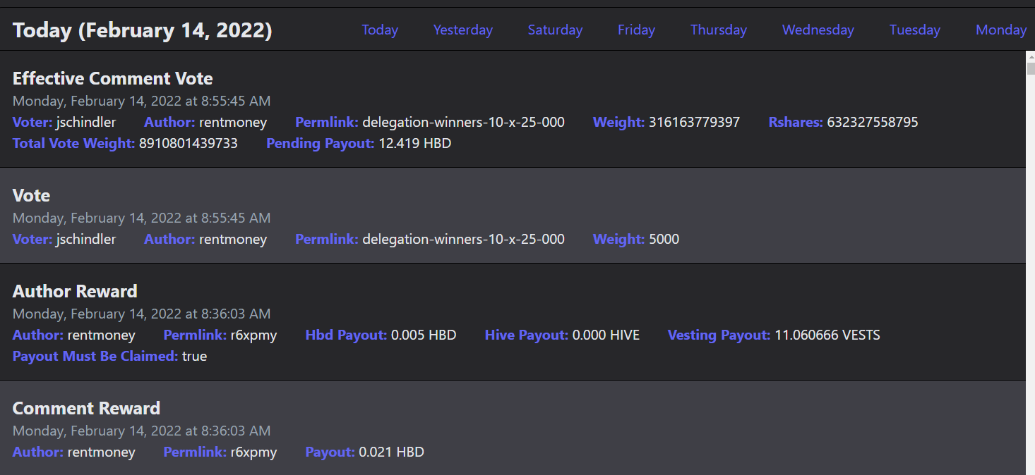 Next up under all that information (Yes there is more) is our Hive-Engine wallet and stats information. Such information includes our tribe site tokens and their worth in USD. Our received Hive-Engine rewards and our Hive-Engine operation stats. Under the operation stats of both the Hive-Engine and Hive Blockchain sections one can choose to see the operation stats any day of the week they so choose. Did you do some activities on Wednesday that you want to check up on, if so HiveStats has a link for that. Are you unsure if you completed a transaction on Friday, no worries HiveStats has you covered with easy to see and easily clicked links that displays the days of the week. Click on one and your operations for that day will be displayed.
---
Readers;
"500 Free Leo; Tell Us More"
---
As noted in this posts title. The HiveStats app recently had an update. To be fair saying HiveStats had an update would be an understatement. Its much more accurate to say that the LeoFinance team did a complete overhaul of the HiveStats app. To try and spread awareness the LeoFinance team is currently running a contest that is giving out a total of 500 LEO (that is not a typo, that is 500 FREE LEO that is up for grabs).
Requirements: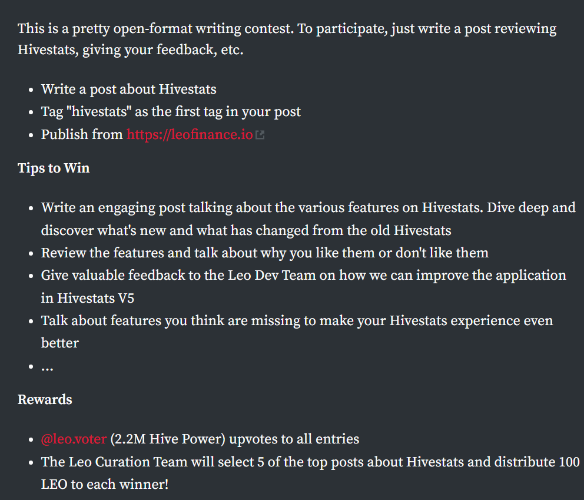 Visit the contest post below: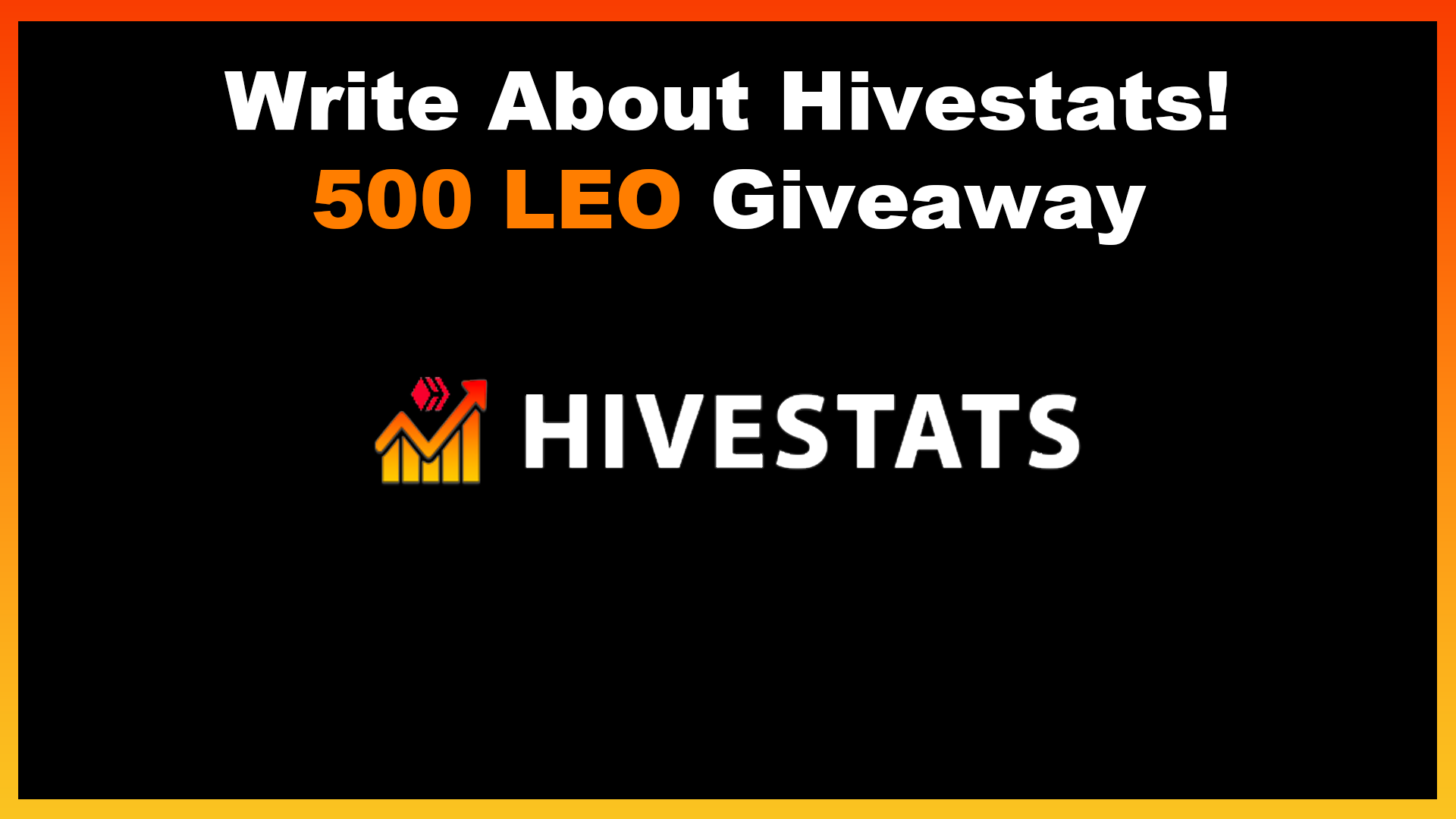 Posted Using LeoFinance Beta