PolyCub Update/ LARYNX Airdrop Update/ Splinterland Card Winners/ PSYBERX & FREE LEVEL Tokens!

This post is published via LeoFinance.
a year ago
Jan 30 2022 9:08 pm
-
5 minutes read
---
Rentmoney's Recent Posts
Header | Title | Link To Post ------------- | ------------- | ------------- https://images.hive.blog/DQmaQk8GSoTVMk3XNyAhUZ7Qp76HhJkBo9eNV3t6VimoLv5/image.png|Are You Buying Or Crying?? | Click Here To Visit Post https://images.hive.blog/DQmYDtbfShw2t7H6GsmrJ67j7hsZ8FZuzoLqY53JSEH2Tgm/image.png| ⭐️Free HBD⭐️| Click Here To Visit Post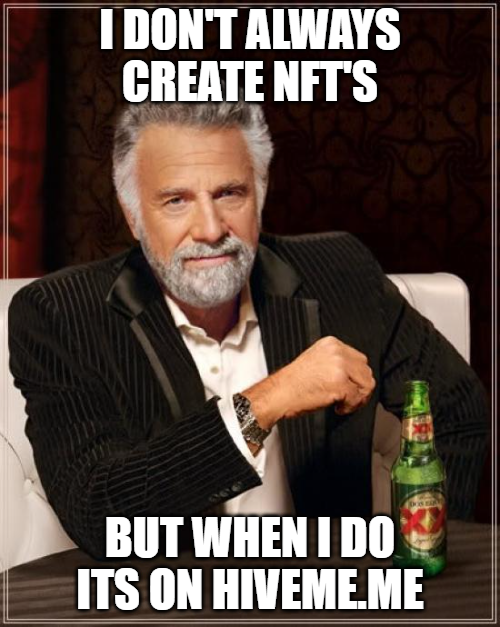 | HIVEME.ME And NFT Creation (10 X 25,000 MEME Delegation Up For Offer)|
Click Here To Visit Post
---
---
Psyberx Meme Twitter Contest
10 best memes win 10,000 LVL Each
How To Participate
There are some easy to complete rules one must follow to participate in the 100,000 LVL giveaway (10,000 LVL x 10 Winners). (1) Follow @psyberx on HIVE & Twitter. (2) Create a PsyberX MEME and share it on twitter using the tags #psyberx & #hive. (3) Once you finished those steps next you must link your tweet in the official 100,000 LVL giveaway post. (4) The last step is to reblog the official giveaway post. You can visit the official giveaway post by clicking anywhere on this highlighted area.
What Is Psyberx?
Psyberx is a game that is currently being built on the HIVE blockchain. There is allot of buzz surrounding this game and its token named Level 1 (commonly referred to as Level or Lvl). Psyberx aims to be a shooter style game similar to Call Of Duty that will reward its users cryptocurrency for play. The Level token can be purchased on Hive native dexs such as Hive-Engine and LeoDex. The Level token has seen near $1500 USD in trades in the last 24 hours. Recent (01/20/2022) buy and sell orders of the Level token can be seen below.
Level On LeoDex:https://leodex.com/?p=market&t=LVL Level On Hive-Engine:https://hive-engine.com/?p=market&t=LVL

Why Purchase/Hold Level?
There is many reasons to purchase and hold Level. One of the most popular reasons for holding Level is it will allow you to be included in an airdrop. The Psyberx game will implement crates that contain in game assets. These crates are valued at $20 USD each. A percentage of these crates will be airdropped to those holding the Level Token. Crates are very limited in supply, in fact only 100,000 of these crates will be created.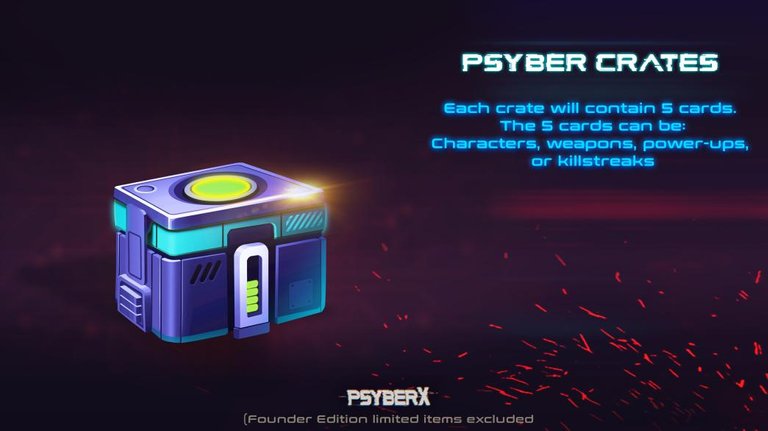 Crates will be airdropped to those that hold LVL token. For every 200,000 LVL token in your wallet over a 60 day average you will receive 1 PSYBER Crate. For example, if you have an average of 1,000,000 LVL tokens over a 60 day average you will automatically get 5 PSYBER Crates every month until the limited supply of the crates are gone. Creates will also be purchasable on the Pysberx marketplace once the marketplace launches.
Additional benefit of having over 200,000 LVL tokens when the marketplace launches is having a 30% discount on all Crates purchased. Purchases can be made with HBD/Hive. Currently this will make the price of each crate $14.00, instead of the full price of $20.00.
Bonus Crates
PSYBER Crates airdrops will be doubled from now until the marketplace opening day. So for every 200k LVL token held you will get 2 crates monthly. As a special thank you, this will be retroactive and go back to the PSYBER Crates announcement date.Source
Leaked In Game Image: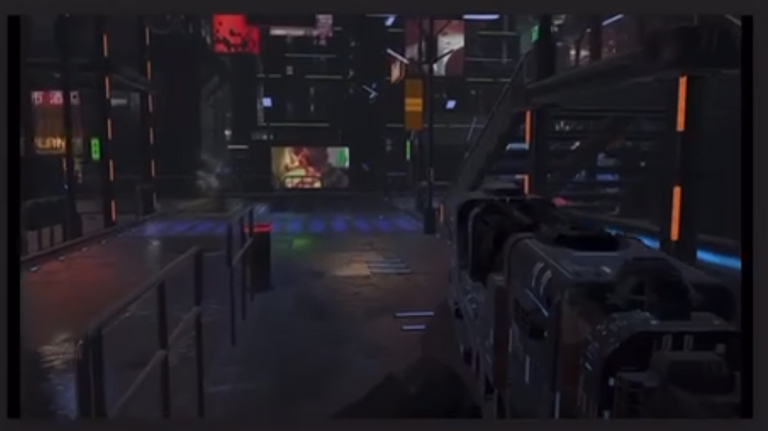 ---
Splinterland Card Winners
A week ago I announced a giveaway for a Rare and Two Common Splinterland cards and its now time to announce the winner. Before I do lets go over how winners were chosen.
The timing of your comment was your ticket number
A random number generator chose the winner
The chosen winner got sent a Rare Splinterlands card
Hivens tagged in the winners post won a common card each
Congrats @emeka4 the great and amazing random number generator chose you. Your Rare Splinterlands card known as Angelic Mandarin is on its way and because you tagged @rufans and @adedayoolumide they will be sent the common Splinterlands card known as Flying Squid.
What Is Splinterlands?
Splinterlands is a blockchain game that utilizes NFT's for game play
NFT's are tradable in game and on many secondary markets
In game rewards can be won while playing the game
Chaos Legion is the most recent NFT edition added to the game
---
New Speak Network Airdrop Details
About a month ago I created a post advertising the then upcoming Speak Network Snapshot and airdrop. I'm happy to report that the devs have provided the community with some updates but first lets go over the original requirements to participate in the Speak Network airdrop.
Speak Network Airdrop Details:
1-1 snapshot of all the Hive/Hive Power in existence
January 6th was the drop date
HBD is not included
You are not guaranteed a drop for your Swap.Hive
Drop must be claimed
12 month claim starting in Feburary
LARYNX Airdrop Update
The initial LARYNX Miner Token claim drop will be carried out on a dedicated Hive Layer 2 token system which we will call "SPK Claim Chain (SCC)". The claim of LARYNX tokens is due to begin in 2-3 weeks from now (Time of announcement 01/29/2022).
Source:
About the SPK Network:
The SPK Network is a decentralized Web 3.0 protocol that rewards value creators and infrastructure providers appropriately and autonomously by distributing reward tokens in such a way that every user, creator, and platform, will be able to earn rewards on a level playing field.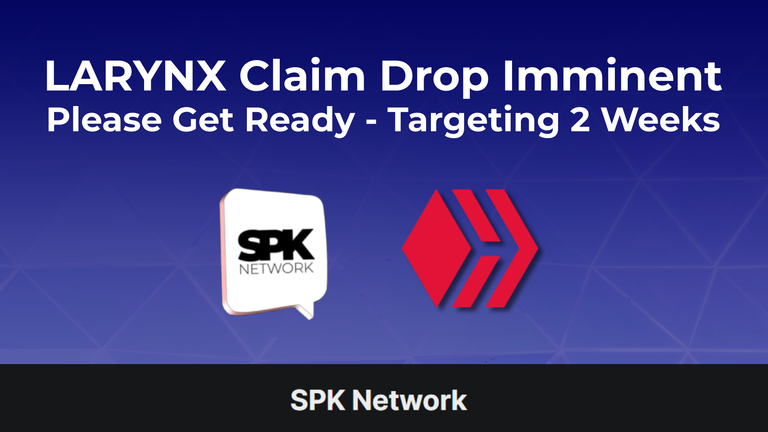 ---
PolyCUB | CertiK Audit Update
The long awaited PolyCub airdrop is getting close so if you want to participate you better get your hands on some CUB or you might end up being left on the sidelines. Currently the devs are waiting on audit report from CertiK which - once published - will allow them to go live. Click anywhere on this highlighted area to visit the latest update post.
LEO/CUB & POLYCUB Description Quotes
LEO as a holding company is something we've discussed many times in the past. It's the umbrella that owns everything. All value is captured back to LEO in the long-run.
CUB is our DeFi extension. It's enabled us to build deep liquidity on the Binance Smart Chain for bLEO which will become increasingly important as we turn our focus to hardening LeoBridge and extending it into the Multi-Chain future.
POLYCUB brings a whole new set of opportunities to our community. As we say continuously: the mission of LeoFinance is to expand the width and depth of our community
Quotes taken from here:
Watch The Below For More Details:
Posted Using LeoFinance Beta