The Weekly Leofinance AMA (WenSoon Show) Recap - 1/3/23

This post is published via LeoFinance.
Well here we are, in the new year! Plenty of updates in the leofinance ecosystem after a couple of weeks off!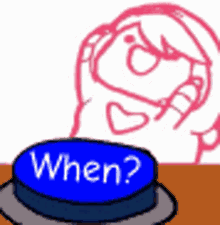 New UI is Live (Sort of...)
Closed Alpha has been running for a hot minute now and feedback is good.
The notifications page is similar to twitter and makes it really easy to reply to people on your threads.
The homepage basically looks identical to twitter, which in my opinion is a good thing. Simple and it's something people are already used too.
Easy to onboard when it is just sign up and start threading.
User experience is the key to bring on the masses and now you can go to leofinance, sign up and thread in no time flat.
Will be super interesting to see when the new UI goes fully live.
User Growth
Right now there are 500 monthly active users and the goal for the leofinance team is to 10X that to 5k by the end of 2023.
The "twitter like" experience of onboarding people is the method the team plans to use to hit this goal.
No need for people to learn the ins and outs of the blockchain right off the bat, they can get rolling and then dive into that stuff later if they wish.
Q1 goal is to have 1k monthly active users.
One of the ways to reach that goal is having new communities have a community page on leofinance.
The chain chatter podcast has led to many of these leads and the engagement that will bring the communities. There are commits from a few communities so far after being a guest on the show. Be sure to checkout the chain chatter podcast!
Additionally, the leofinance team is going to do some paid advertising in the form of hiring a few mid sized influencers to participate on threads and remind their audience that they are active on threads.
Weathering the Bear
With the growth goals in sight, lets take a moment to recognize that leofinance is the only Dapp that didn't lose user activity over the past year with the crypto bear market in full effect.
Not its growth time! Let's spread the word.
Defi Defi Defi
The revenue generated for cub burns continues to build. The arb bot made over $4K alone to buy and burn cub.
However, there is a new and improved part coming that should pump up this figure. The goal is not only to have a more efficient bot to increase profits for the DAO to buy cub, but also to access other markets/exchanges where hive is traded.
Crypto Market Vibes
Personally I don't see any sustained bullish run in the first half of 2023. I just look at this as a time to DCA into bitcoin and crypto with my discretionary income.
Khal is a little more creative and uses all his $ to acquire crypto and will put up coin as collateral on loans places like MakerDAO, putting it into vaults and taking loans to pay bills so he can continue to hold his bitcoin. This is something I may need to look into.
In the end, we all have to make the decisions that are fitting for our own financial situation and risk tolerances.
Here's to a more bullish 2023 than we had in 2022! Let's go leofinance either way!
Posted Using LeoFinance Beta