Saturday Savers Club: 2023 Week 2 (en/fr)

5 months ago
Jan 07 2023 5:05 pm
-
2 minutes read
Hi, it hasn't been a full week because my last post was on Monday, but I consider this my second week of 2023 at the Saturday Saver Club hosted by @eddie-earner, whose FAQ you can read here:
This week's Saturday Savers Club post
For the record I put the link of my post from last week: My Last week post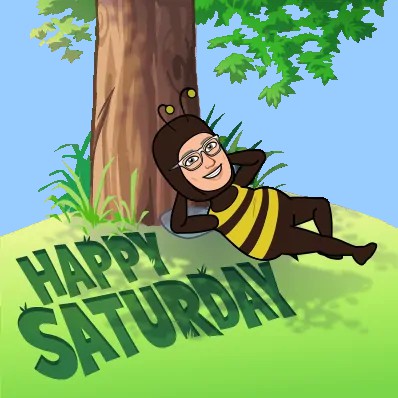 Bonjour, ça ne fait pas une semaine complète car mon dernier post date de lundi, mais je considère que c'est ma deuxième semaine de 2023 au Saturday Saver Club organisé par @eddie-earner, dont vous pouvez consulter la FAQ ici:
Le post du Saturday Savers Club de cette semaine
Pour mémoire je mets le lien de mon article de la semaine dernière: Mon article de la Semaine dernière
---
My two main goals are my HP and my HBD savings, I add for this year a goal in LEO token, because it is in my opinion a strong value.
Mes deux objectifs principaux concernent mes HP et mon épargne HBD, Je rajoute pour cette année un objectif en LEO token, car c'est à mon avis une valeur sure.
|Starting HIVE power|Last week|This week|GOAL|To goal| |-|-|-|-|-| |1733|1733|1736|2000|86 %|
|Starting HBD saving|Last week|This week| GOAL|To goal| |-|-|-|-|-| |160|160|160|300|53 %|
|Starting LEO power|Last week|This week|GOAL|To goal| |-|-|-|-|-| |536|-|536|1000|53 %|
---
For passive income and tip tokens, I am very close to the goal with PIMP, with LOLZ and PGM it will take me a few months, for DHEDGE it's still complicated because of trading bots blocking the market. The others have a slow but continuous progression.
Pour les Tokens de revenus passifs et de pourboire, je suis très proche de l'objectif avec PIMP, avec LOLZ et PGM il me faudra quelques mois, pour DHEDGE c'est toujours compliqué à cause des bots de trading qui bloquent le marché. Les autres ont une progression lente mais continue.
|Token|Starting|Last week|This week|GOAL|To goal| |-|-|-|-|-|-| |LOLZ|3856|3856|3925|5000|78 %| |PGM|3695|3695|3731|5000|74 %| |PIMP|957|957|975|1000|97 %| |DHEDGE|343|343|343|500|68 %| |HIQS|4.2|4.2|5|10|50 %| |CARTEL|0.63|0.63|0.68|1|68 %| |ATF|160|160|160|200|80 %| |BRO|8.36|8.36|8.46|10|84 %|
---
My investments in liquidity pairs have increased in value to $190, I continue to increase my participation in some pairs, especially cent:centg and swap.hive:thgaming.
Disclaimer: I am not giving financial advice, please do your own research.
---
Mes investissements en paires de liquidité ont pris de la valeur et atteignent $190, je continue à augmenter ma participation sur certaines paires, en particulier cent:centg et swap.hive:thgaming.
Avertissement: Je ne donne pas de conseil financier, faites vos propres recherches svp.
---

Posted Using LeoFinance Beta