An Overview of My @newbies-hive Experiences, Goals and Feedbacks : Newbies Initiative Task 7

 "Everything that has a beginning has an ending. Make your peace with that and all will be well."
— Jack Kornfield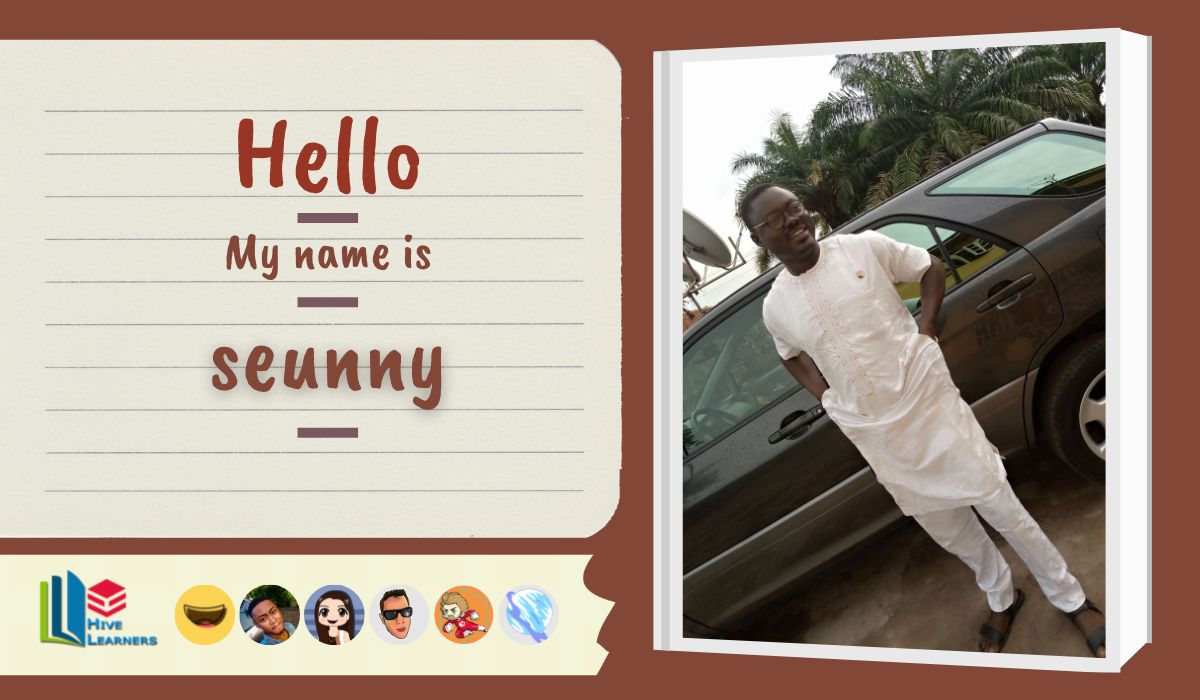 image designed by @projectmambabg
Putting up this farewell remark and giving a feedback on the various task assigned gets me emotional and also not forgetting to evaluate my progress in different areas on the Blockchain is notable, because at first I had no bearing, posting in wrong communities among other errors but through this initiative I have improved drastically through lessons through #smile on the #discord server by resource personel . I give it up to @starstrings01 who founded this initiative and his team who works hand in hand to make sure something like this help newbies find their feet on the Hive Blockchain, ut has impacted many life both on and off the Blockchain. Thou all the above wouldn't have been fruitful without the persistence and commitment of members in team 1-3 to making the goals set realized, welldone to my fellow members also, we deserve some accolades too.

Merits Of The Various @newbies Tasks
This initiative is the right avenue to groom newcomers on the Hive Blockchain, from my time here that is from July this year I haven't come across any organized or well coordinated initiative that best explain in layman language the rudimentary of the Hive Blockchain. It has dedicated personal who has mentored trainees places under them. Thanks to my team leader @nkemekonam89 her inbox on #discord is filled with many inquisitive text from me of which she do her best to profer answers to.
Through this Initiative I get to meet new friends like @floraada @glorydee @justfavour @moremoney28 @patakwashj @desiredlady @mercysugar @depressedfuckup @theycallmewell @isaacngore and the list goes on, whose doings on hive post a positive challenge to me as I strive to be better than I use to be.
Also I got to learn how to make my post appealing this was made possible via the session we had on the use of markdowns, citation and thumbnail.
I was exposed to easy ways of identifying the appropriate communities to post my write-up,this seems to be a major issue that newcomers on hive do encounter,but with this initiative I was enlightened.
I got to know about Hive Games, normal I play games for fine, but here I got to know that aside the fun part of a game, I can earn as I play and even make use of what is earned outside the game.
A task was about making use of @3Speak and @Liketu, both I got to know of and make use of through this initiative.
I was exposed to hive token, mining and tipping, their uses and misuse, also to be cautious with my security keys.
Another benefit was that I got to know there was something called Hive dapp, all I know before was just to access the Hive Blockchain through my Chrome browser, but here I became aware of Hive Keychain among others.

Shortcomings of the Initiative and Way Forward
First and foremost I would like to appreciate and commend the time, effort and passion put into this Initiative for it to be as good as it is now(it can only get better), you guys are doing a great job here, I am where I am this quick on hive because you guys. But like the bible was saying to the seven churches in thw book of

Revelation 2 vs 1
 "I know your works, your labor, your patience ..."


but this I have to say of you.
More Hands need to be on deck,with my observation as touching our set of the @newbies, I observe that the initiative need to get more personel because the work seem cumbersome for few available ones, before the vet writeup, curate post, creat task post, meeting coordination and anchoring. So solve this I would recommend more able hand who has the knowledge of how it been done is brought in, so that the work will be divided evenly and carried out with ease, we should have it in mind that, almost everyone here has other side work aside Hive.
Another thing of note is poor curating and engagement with newbies on their Answer to Tasks , thou I believe the information we have been exposed to through this initiative is priceless, moreover this Initiative is more about teaching and enlightenment to Hive Blockchain, but still each hivers having put in time and effort into meeting up with each task requirement only to be rewarded with little or no upvote and low word of encouragement or corrections through engagement under such post, this is not encouraging enough, if there could be a way to improve on this. The next batch will get better.
Re-blogging of outstanding team members post by team leaders and sometimes by the newbies teams, this will inspire such a person and their colleagues to do better next time.
Lastly as touching @3speak and @liketu, this two hive dapp requires more time for newbies to understand it usage, we had to improvise to writing our content via text-blog instead of vblog because majority couldn't grap how to use it with the explanation provide from just a meeting. If this task is giving two to three #discord meetings, there will be enough time to get hwp to go about it. Thanks.

Task 1 was the first assignment given to newbies by @newbies-hive , it entails setting of Goals and how I intend to achieve the set goals, this is accessible through this link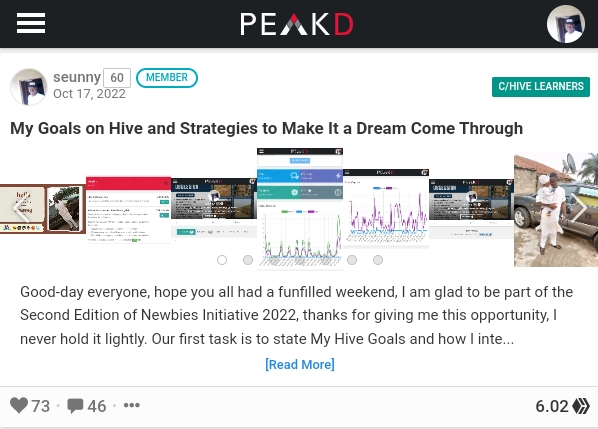 The second task has to do with sharing my Experience since I got on the Blockchain, Tags, it's uses and differencs, the link to access it is here.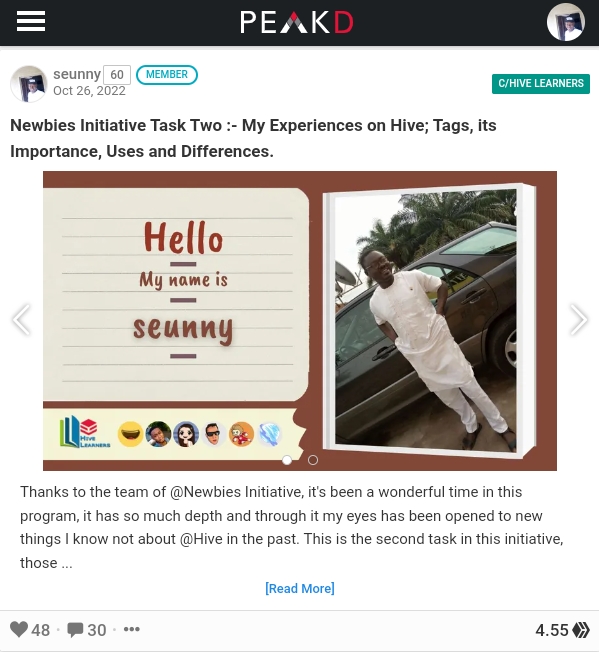 Next comes the third task here we were asked to answer questions on Hive Keys, Secure, Usage and process of Recovery should there be a case of theft or misplacement.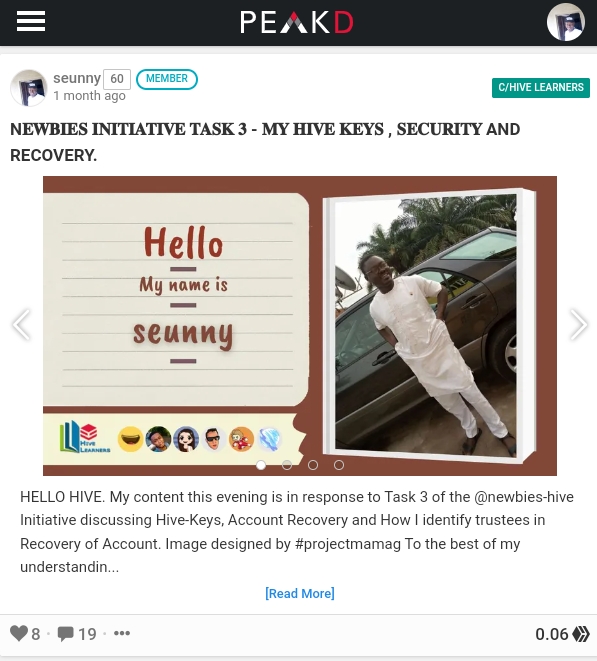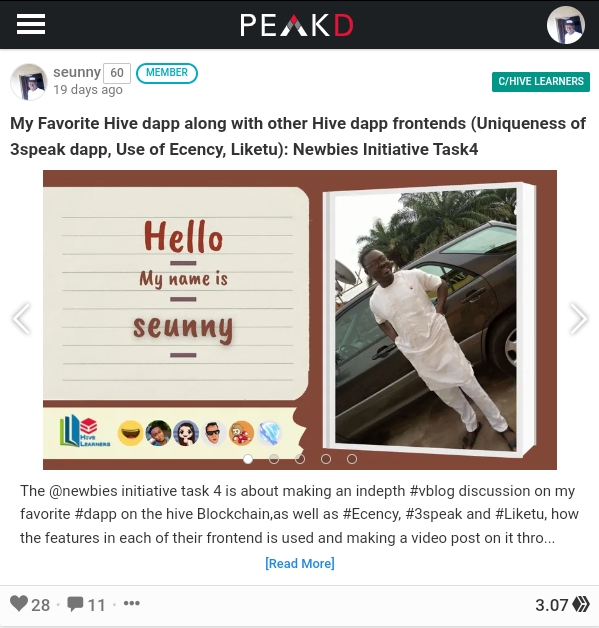 task 5 exposes us to Mining and tipping of Tokens, Misuse of Tipping and decentralized exchange platforms on hive.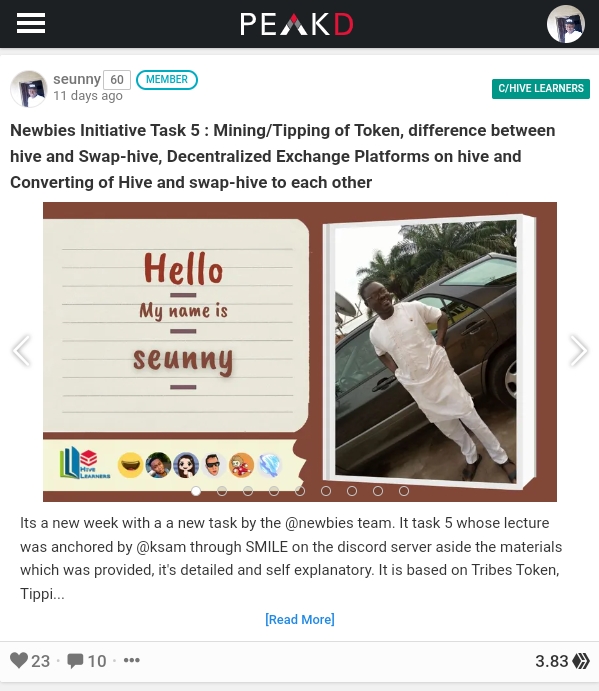 Task 6 is about Games on the Hive Blockchain, we were exposed to the various games but Rising Star was used as a Case Sample. We also got to know games on hive is different from the usual game we are used to on our phones or gaming app (like PlayStation) where earnings can not be accessed or used outside the games.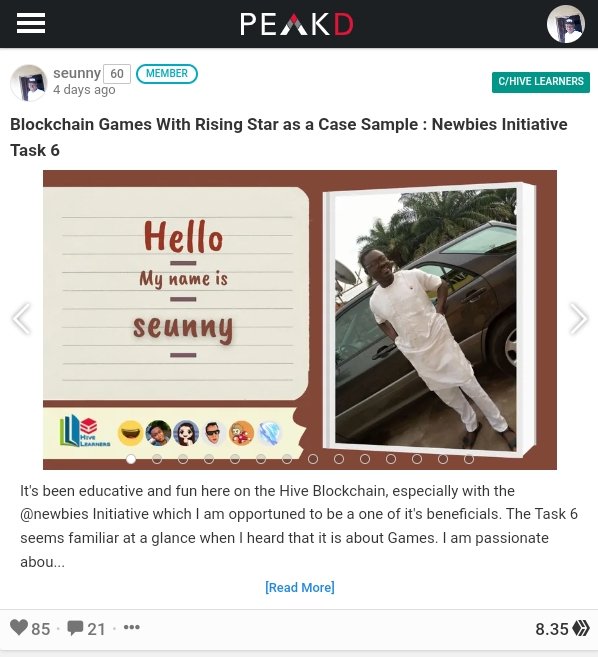 Task 7, which is the last task is based on our experience so far since this Initiative took of about 7-weeks ago, the benefits so far and how @newbies-hive can be made more better.

My Hive Goals and How Close I Am to Achieving Them
Hive Power :- At the start off of these initiative my #hp was 109.4 of which I set a target of 300 #hp within the stipulated time but as at now my #hp is 205.2. I couldn't met up with this goal, I might have many excuses for these but still yet it all comes back to me, I hope to achieve these and more in the near future.
|Before|After| |-|-| |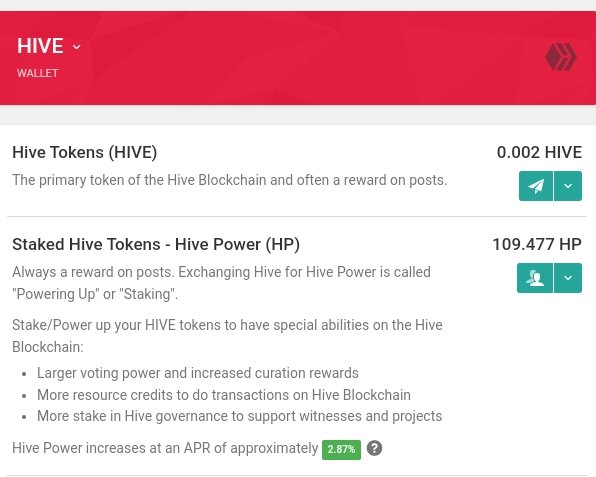 |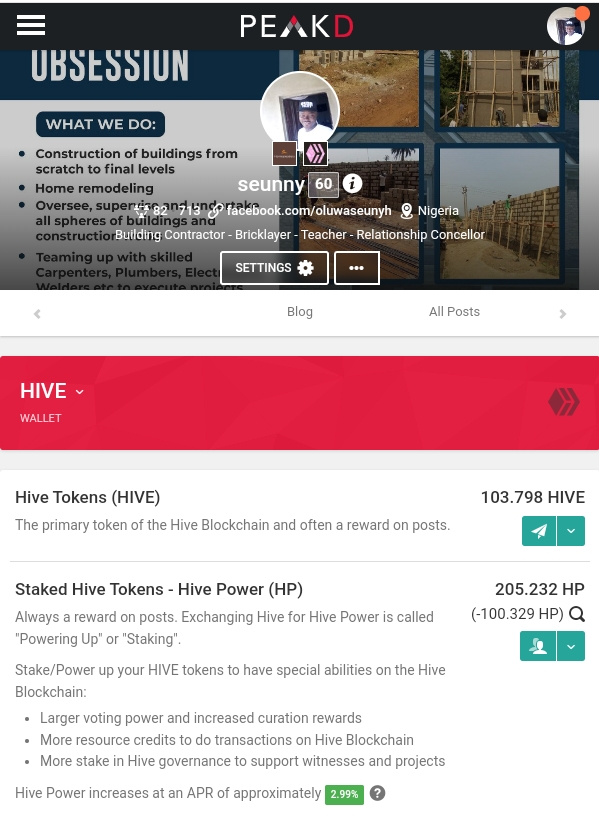 |
Followers :- As at the beginning of the Task I had by 49 individuals following me with a target of 100-follower but I fell short of 18-people, I am presently at 82-followers.
|Before|After| |-|-| |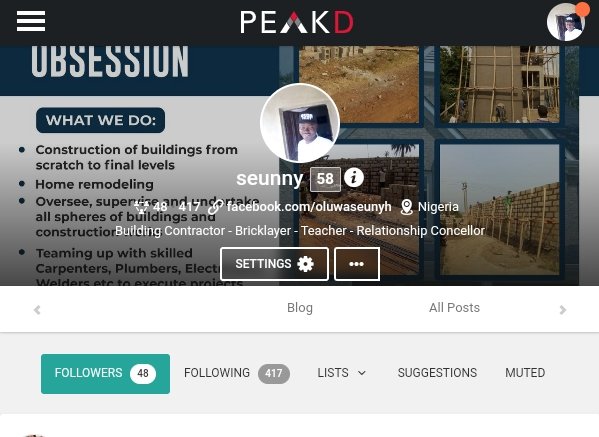 |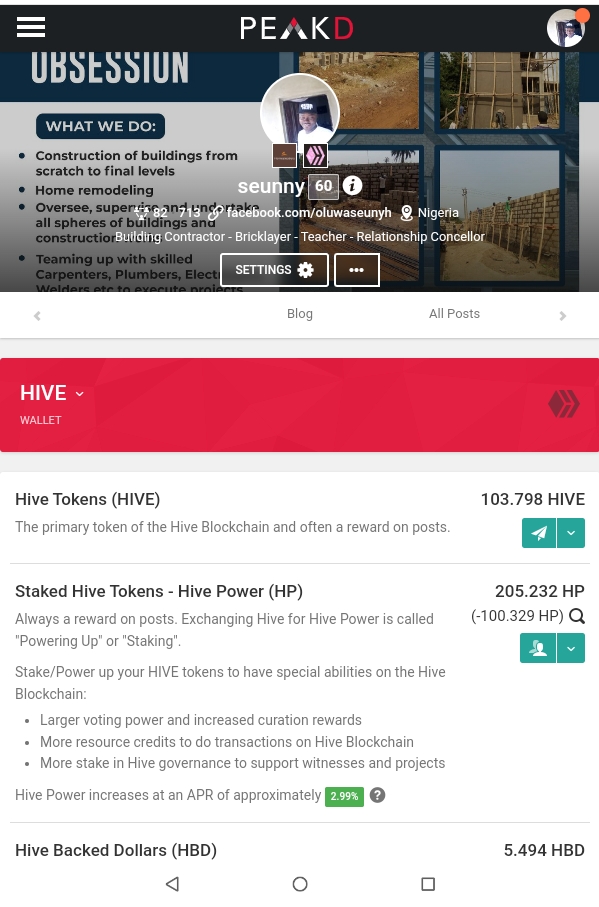 |
Engagement :- My engagement was at 396 with a goal of 800 comments, my engagement now stood at 825, I am glad I did satisfactorily well in the aspect of engaging, I hope to keep up with this.
|Before|After| |-|-| |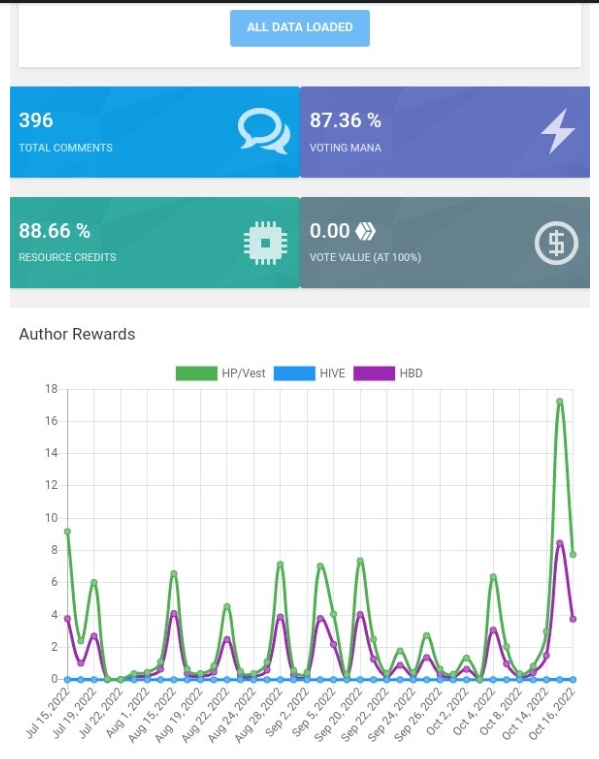 |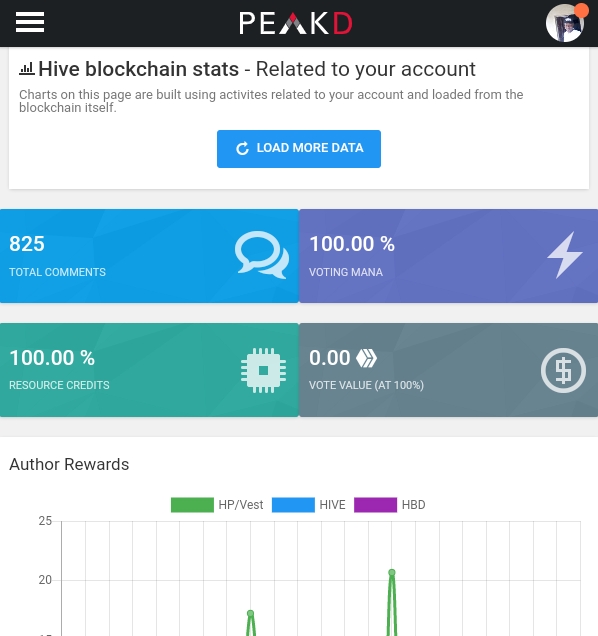 |
Consistency :- I made a target to try and make at least 5 post per week. I was consistent at first but one major reason for the set by was my work, deamnd was much on me so I was stressed out most times, also upvotes wasn't encouraging along the way.
|Before|After| |-|-| |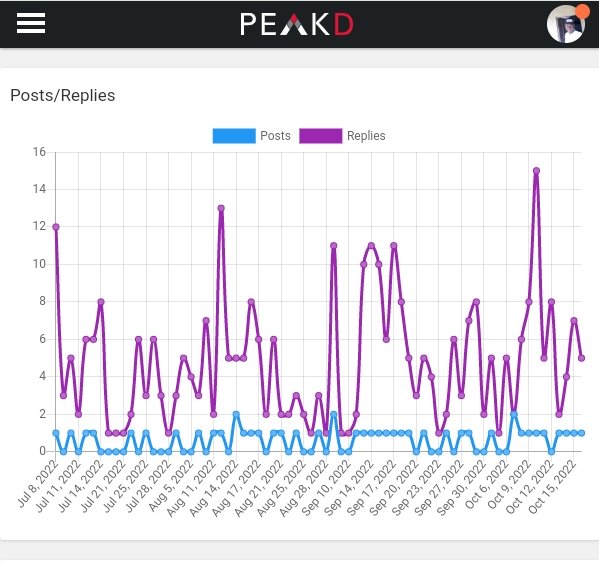 |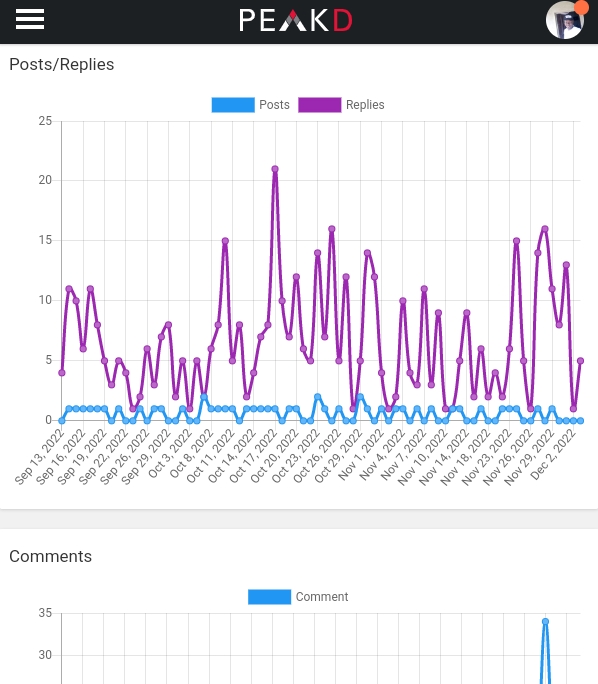 |
Others :- My Reputation as at October was 58 and within the time frame if the @newbies Initiative my reputation now is 60. Thou I thought I would have build my Hive reputation to 65. My Voting Power was 0.002 back then at start-off, it couldn't increase because I had delegate some of my #hp to some community I belong to.
|Before|After| |-|-| |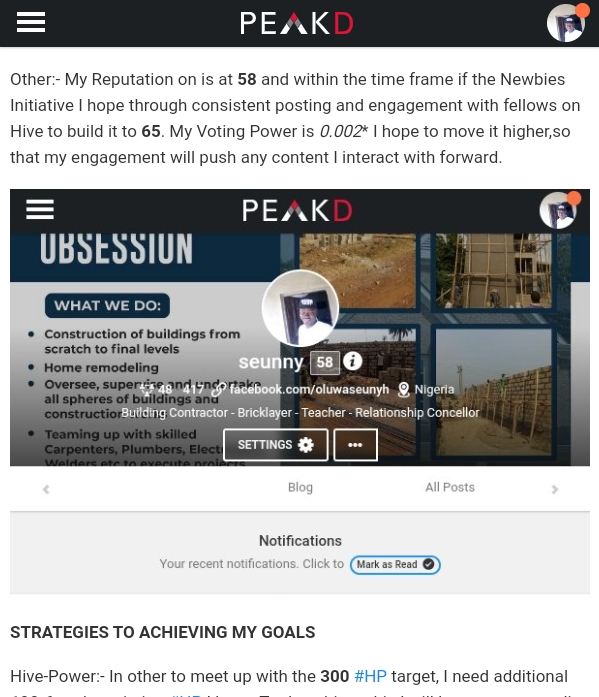 |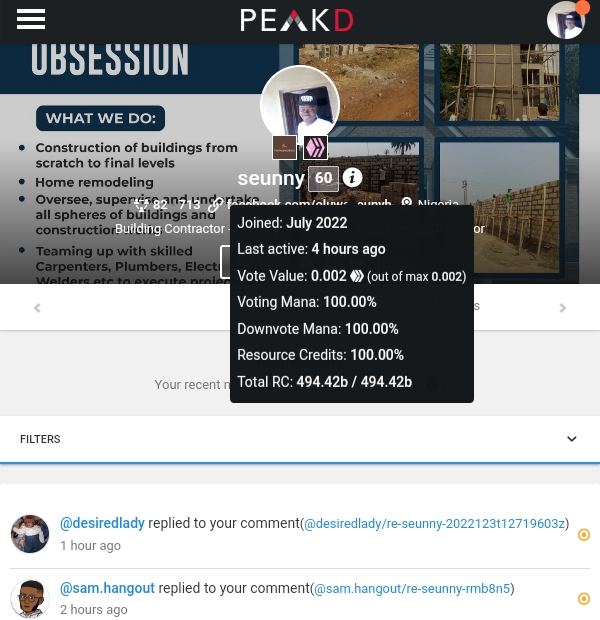 |
Vote of Thanks
With a heart filled with joy I would like to show forth my appreciation to our Oga at the top, the man who has this dream of @newbies-hive Initiative in person of @starstrings01 and having gathered like-minded individual to set up a team that make the dream a reality @hive-learners @ksam @samostically @aliento @lazy-panda @theycallmedan @projectmamabg @nkemakonam89 @vickoly @hopestylist e.t.c. With your teachings, guidance and admonitions you laid a part for us to follow and as we trend in those path we have no regret whatsoever, through this avenue you guys have groom and nurture us with care. I appreciate you all, I cannot thank you enough,an ocean of love 💗 from @seunny to you all. all images are mine except stated otherwise