[ENG/PT-BR] My Season Reward: 36 Diamond Chests and three distinct Legendaries in total.

---

Hi everyone, good evening to you all! As usual, at the end of each season, the community usually shares their rewards along with another look at their next steps to evolve within Splinterlands.
This time, my end of season rewards were very interesting, as I managed to break my diamond chest record, using that same strategy of staying in a league (in this case the gold one), while the season rewards are from a higher league. high (diamond).
Just looking at the season rewards, there were 36 chests that gave me a lot of cards and that was sensational, some I can already use even well, even receiving penalties due to their level in relation to the gold league, they are powerful cards, and they fit well into the battle field.
Among these, I can highlight some such as the following:
A card that surprised me a lot, it has great attributes for its 7 mana cost and its REPAIR ability goes very well with the entire water element team, serving both as a powerful attacker and as a capable support to recover allied armor.
---
It has a high mana cost, but proportionally to that, its ability to cause massive damage due to its DOUBLE STRIKE and its high attack, which with some bonuses, becomes even more insane. Whenever possible, I put her on the field.
---
This was the only legendary that came out in the rewards, but I don't have anything to complain about, it became a good option for the second position of the team, being a great improvement over RADIATED BRUTE, for only + 3 mana cost. With your WEAPONS TRAINING skill, we can create some interesting combos.
---
I don't want to highlight so many letters, so as not to be so repetitive, after all, most of them are units that fit very well in various situations and the content explaining each one better can be left for another post. With these rewards alone, I got +1445 CP for my collection, another really cool point that I never get tired of talking about, this new system with Soulbound cards is perfect for getting CP, being one of the best moments to focus on this.
Still on the rewards, looking at the season in general now, with the daily chests, I can say that it was the season with the most diamond chests so far and also the best in CP accumulation, which was a crazy +5110 de power to my collection!
In this way, my next goal of getting 100k CP to start being in the gold 1 league (modern) without having to rent any cards, is getting closer, and now I have the following collection power:
About the most powerful and cool cards I got during these 15 days, it's worth remembering that I got a total of 3 legendary ones, which in addition to FEREXIAN HERO, I got IZIAR and KULU MASTERMIND. These last two, came with 2 units each, that is, only they already gave me +2000 CP!
||| |-|-| |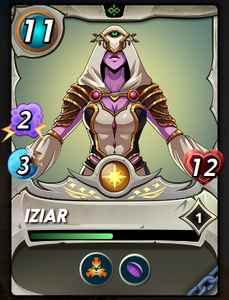 |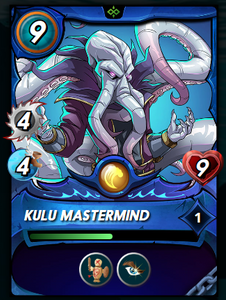 |
With the novelty in the way energies will be used to battle from March 21st, I hope to continue maintaining this good sequence of evolution and I hope that by the end of April (yes, I am predicting with a very high time off) I will be able to reach the 100k CP.
Finally, my next goal, in addition to the aforementioned CP, is to start getting some summoners up to level 5! Starting with TARSA that I already have 3 units out of the 15 needed. I still haven't leveled up all the cards in the Chaos Legion edition or the Riftwatchers, but since the CL packs are sold out, I want to try to level up the summoners before prices skyrocket.
To buy the 12 missing cards, right now I would have to invest $15.18 to finally reach level 5. I believe that with the payment of the postage due tomorrow, I will be able to buy all the units I need!
So that's it, focus on the two goals and now I can say that it's the best time to grow, with all this news, all we need is to stay focused, post quality content and keep playing with fun and joy!
Thank you all and until the next post!


Olá pessoal, boa noite para todos vocês! Como de costume, ao final de cada temporada, a comunidade costuma compartilhar suas recompensas juntamente com mais uma observação de seus próximos passos para evoluir dentro do Splinterlands.
Dessa vez, minhas recompensas de final de temporada foram bem interessantes, pois consegui quebrar meu recorde de baús de diamante, utilizando aquela mesma estratégia de permanecer em uma liga (no caso a de ouro), enquanto as recompensas de temporada são de uma liga mais alta (diamante).
Observando apenas as recompensas da temporada, foram 36 baús que me deram muitas cartas e isso foi sensacional, algumas já consigo utilizar até bem, mesmo recebendo as penalizações por conta do nível dela em relação à liga ouro, são cartas poderosas, e entram bem no campo de batalha.
Dentre essas, posso destacar algumas como as que seguem abaixo:
Uma carta que me surpreendeu muito, possui ótimos atributos para o seu custo 7 de mana e a sua habilidade REPAIR entra muito bem com toda a equipe do elemento água, servindo tanto como um poderoso atacante, como um suporte capaz de recuperar a armadura aliada.
---
Possui um custo de mana alto, mas, proporcionalmente a isso, sua capacidade de causar um dano estrondoso por conta de seu DOUBLE STRIKE e seu ataque elevado, que com alguns bônus, se torna mais insano ainda. Sempre que possível, coloco ela em campo.
---
Essa foi a única lendária que saiu nas recompensas, mas nem por isso tenho o que reclamar, se tornou uma boa opção para a segunda posição da equipe, sendo uma ótima melhoria em relação ao RADIATED BRUTE, por apenas +3 de custo de mana. Com a sua habilidade WEAPONS TRAINING, podemos criar alguns combos interessantes.
---
Não quero destacar tantas cartas, para não ficar tão repetitivo, afinal a maioria delas são unidades que entram muito bem em várias situações e o conteúdo explicando melhor cada uma pode ficar para outra postagem. Somente com essas recompensas, consegui +1445 CP para a minha coleção, outro ponto bem legal e que não me canso de falar, este novo sistema com cartas Soulbound é perfeito para conseguir CP, sendo um dos melhores momentos para focar nisto.
Ainda sobre as recompensas, olhando agora de forma geral para a temporada, com os baús diários, posso dizer que foi a temporada com mais baús de diamante até o momento e também a melhor em acúmulo de CP, que foi uma loucura de +5110 de poder para a minha coleção!
Desta forma, meu próximo objetivo de conseguir 100k de CP para começar a ficar na liga ouro 1 (moderno) sem precisar alugar nenhuma carta, está cada vez mais próximo, sendo que agora estou com o seguinte poder de coleção:
Sobre as cartas mais poderosas e legais que consegui durantes estes 15 dias, vale lembrar que peguei ao todo 3 lendárias, que além da FEREXIAN HERO, consegui a IZIAR e KULU MASTERMIND. Estas duas ultimas, vieram com 2 unidades cada, ou seja, somente elas já me deram +2000 de CP!
||| |-|-| |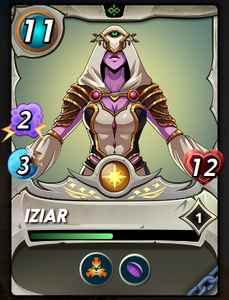 |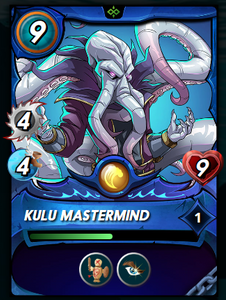 |
Com a novidade no modo como as energias serão utilizadas para batalhar a partir de 21 março, espero continuar mantendo essa boa sequência de evolução e espero que até o final de abril (sim, estou prevendo com um tempo de folga bem alto) consiga chegar aos 100k de CP.
Por fim, o meu próximo objetivo, além do CP mencionado, é começar a colocar alguns invocadores no nível 5! Começando pela TARSA que já tenho 3 unidades das 15 necessárias. Ainda não subi o nível de todas as cartas da edição Chaos Legion e nem dos Riftwatchers, mas como acabou a venda dos packs da CL, quero tentar subir os invocadores antes dos preços dispararem.
Para comprar as 12 cartas faltantes, neste exato momento teria que investir $15,18 para finalmente chegar ao nível 5. Acredito que com o pagamento da postagem que vence amanha, já consiga comprar todas as unidades que preciso!
Então é isso, foco nos dois objetivos e agora posso dizer que é o melhor momento para crescer, com todas essas novidades, tudo o que precisamos é nos manter focados, postar conteúdos de qualidade e continuar jogando com diversão e alegria!
Obrigado a todos e até a próxima postagem!

Got confused? Want to get in, understand and learn more about this amazing game? I invite you to enter using my referral link, clicking on Splinterlands and if you need help just call!

Delegate your HP to the hive-br.voter account and earn Hive daily!
| | | | | | |----|----|----|----|----| |50 HP|100 HP|200 HP|500 HP|1000 HP|
🔹 Follow our Curation Trail and don't miss voting! 🔹
Image Credit: Banners created by me in Canva.