My weekly LEO report - W21

Last week, I was so busy so I skipped 1 report. It's already a failure in this journey.
Buy LEO with earned CUB
I got 55.5CUB in 2 weeks and converted to 102bLEO And the average exchange rate after 21 weeks in 2.16bLEO/CUB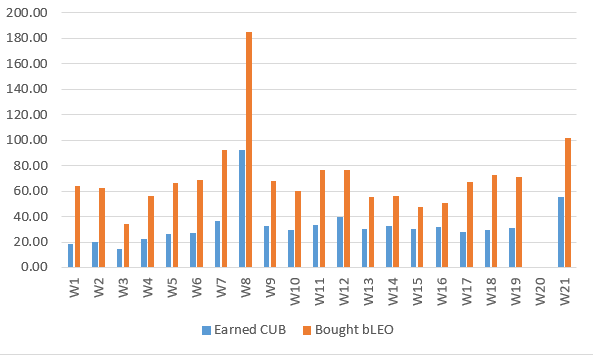 LEO Rewards
I won the 4th prize (30 LEO) from @nolosslottery. This is the 1st lottery prize in my life and I feel so luckly. I only bought 60 tickets (60 LEO) 3 weeks ago and now I already got 50% back. It's a good investment so I decide to buy 40 more tickets so I have accumulated 100 tickets now. I will keep it until @shortsegments decides to stop it :)

With the lottery and curation rewards, I got total 39.55 LEO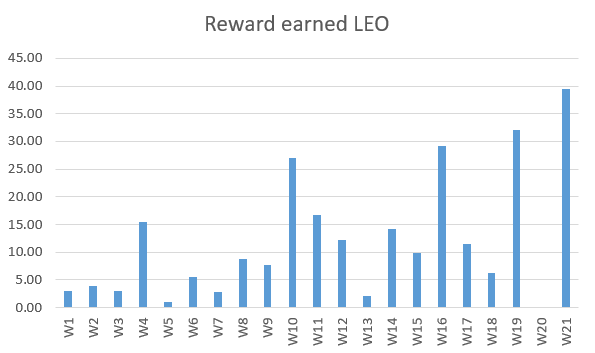 Total LEO
Now, I already got 1735 LEO, 86.7% completed.
1635 LEO in my wallet. I already got back 600LEO
100 LEO in the nolosslottery tickets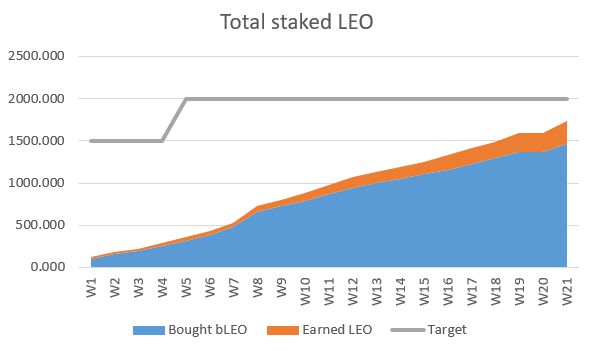 This also my entry for CALL TO ACTION from @whiteboardCryp1 and @financeleo.
Have nice weekend and thanks for your support!!!
Posted Using LeoFinance Beta