XV Token Update | Arbitrum added to rebalancer basket | Only 6 weeks left to invest
Hello SPIer's, let take a look and see how token sales and fund allocation are going for our newest token Top 15 (XV)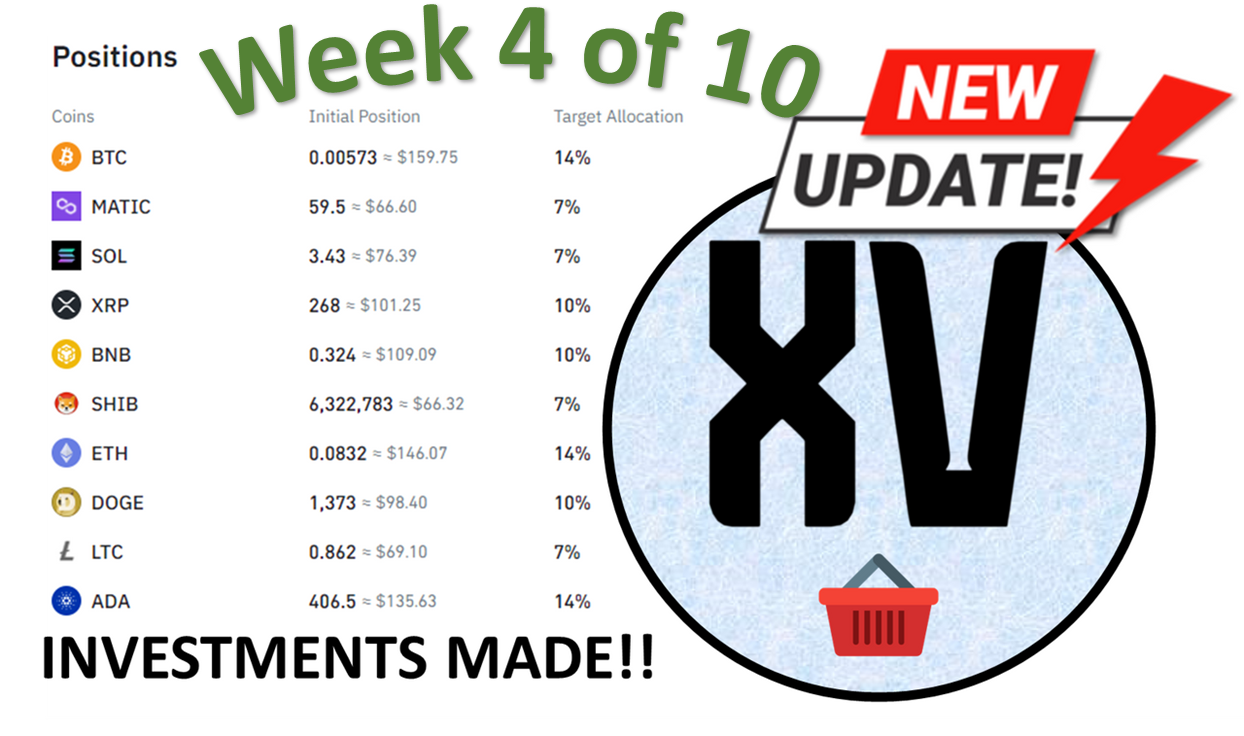 What is TOP 15 (XV)
XV is a 2-year HODL token. All HIVE collected from issuing XV tokens are converted into a basket of 15 cryptos ranked within the top 50 on coingecko. The token sale lasts for 10 weeks with 6 weeks remaining and each token is sold for 1 HIVE each.
After SPinvest stops issuing XV tokens, the remaining will be burnt and we wait 2 years. During this time, we HODL the basket, it gets rebalanced and as we enter into the next bullrun it should grow in value. After 2 years have passed, I sell the basket and convert it into HIVE. I work out the HIVE value per XV token and buy the tokens back on hive-engine to wind the project down.
SPI takes a 5% cut of the profits for actively managing the project for 2 years, rebalancing the assets, update posts for investors, etc.
Buy low - HODL - Sell high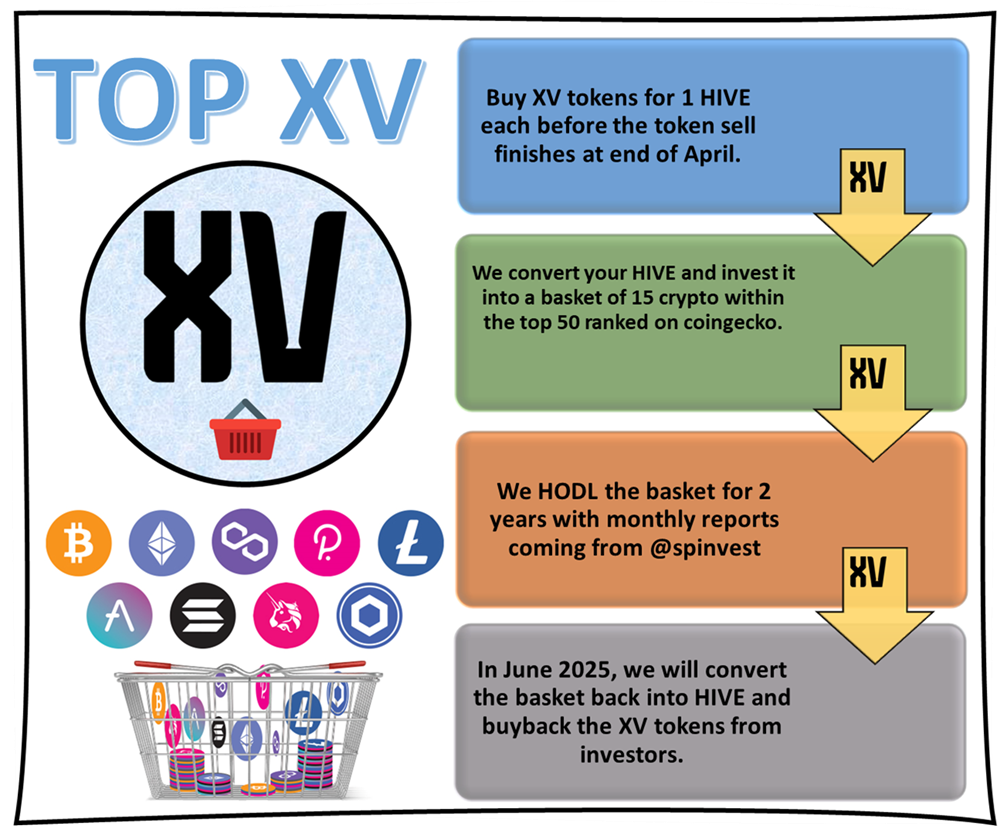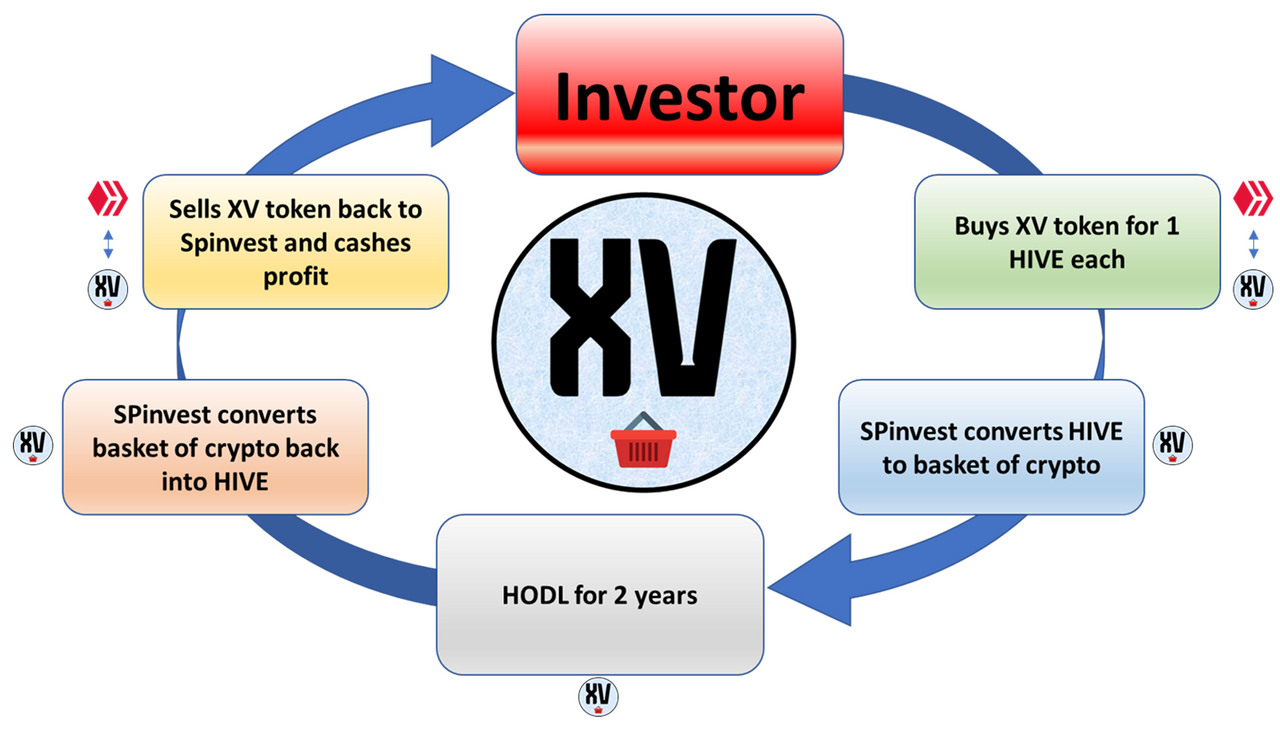 ---
XV Token sale Update - Week 4 of 10
We issued over 1700 XV tokens this week with was awsome. I think after people were able to see how the funds were allocated and understand the project better, alot more people invested and bought tokens. I hope it continues because the more tokens people invest into, the more money people will make. People swap and change investments more than they change their underwear. Buy in the bear market and sell in the bull, thats all.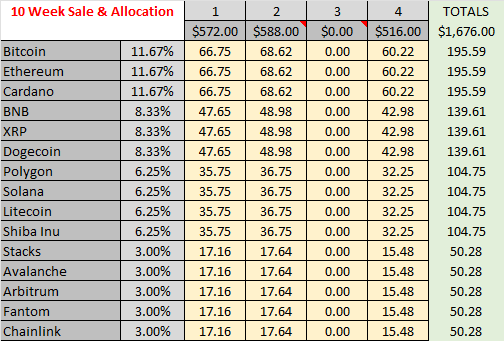 You buy XV tokens and your investment is managed for the next 2 years. Think about investing, 100, 500, 1000, and 5000 HIVE into this and getting back 2/3x in 2 years based solely on the markets changing from bear to bull. We see BTC at $27k today, it's not unreasonable to think it will 4x and go to $100k next bullrun. ALTs perform much better compared to BTC so my 2/3x range is very conservative.
XV Basket allocation Update
Lets have a look at the basket allocation after adding in this week's XV token sale money. The BUSD loan from SPI has now been completely paid off so it's all our money now. The Binance bot did something, I got an email from them saying something went wrong on their end and the bot cancelled. All the cryptos went into the spot wallet and nothing was lost.
I decided to leave the crypto in the wallet and test out Shrimpy but the results were not great. I tested for 3 days set up on daily rebalances but it never did any rebalancing. I seen on their site daily memos saying they tired but the transaction failed because the amounts were too small to perform transactions. I thought $1500 would have been enough over 15 cryptos. After the 3rd day, there were discrepancies of $3-5 and the cryptos were still not balancing.
I restarted the Binance rebalance bot and continue to search for something that is not centralized for the 2-year HODL were we can rebalance from a Ledger wallet. The next 6 weeks, i will continue to add funds into this Binance Bot which holds the top 10 tokens equal to 85% of the basket and manually handle the bottom 5 tokens equal to 15% of the basket.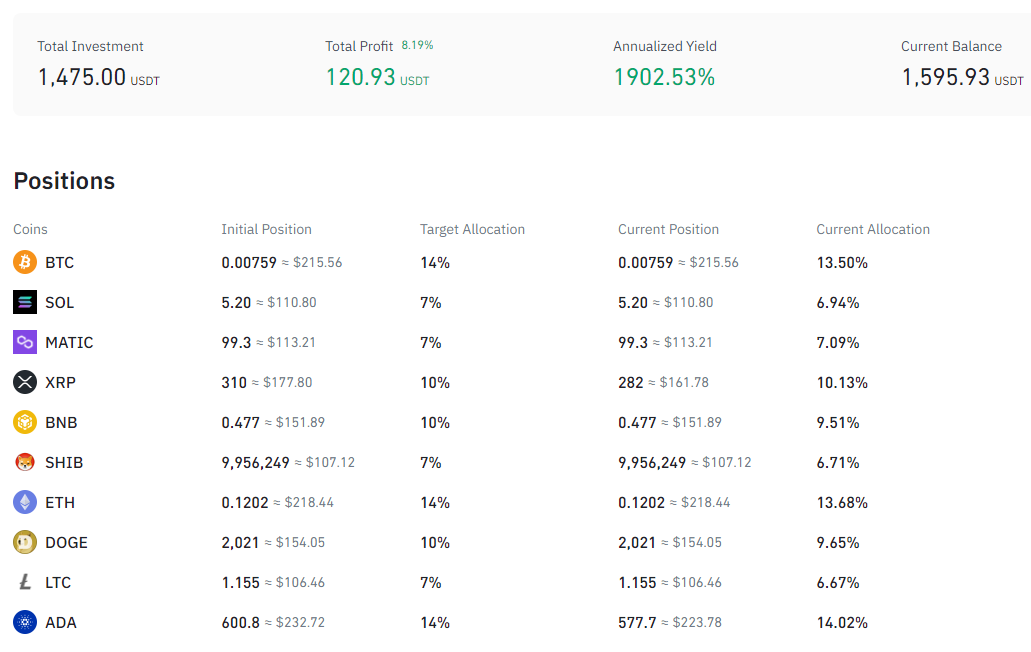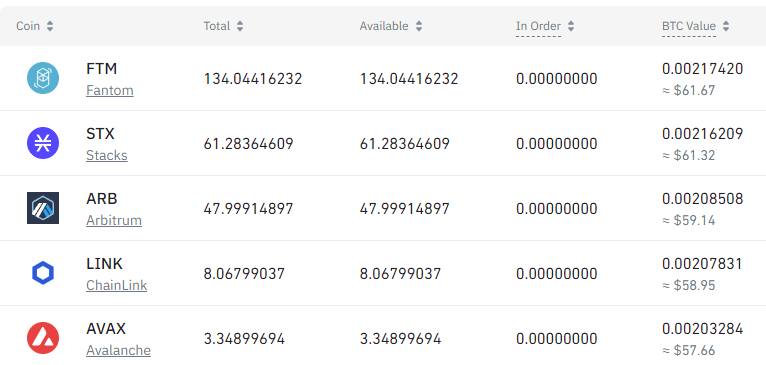 = $301.74
I removed DOT and replaced it with Arbitrum. It's a new ETH 2nd layer blockchain with a large community and lots already build on it. I feel it will perform better than DOT over the next 2 years. Swapping tokens in the basket is not something that will be regular and only when new tokens enter the top 50 that tick all the boxes.
Let's have a look at the current value per XV token. This number means not alot because XV will not start buybacks for 2 years and 6 weeks but in the coming weeks when the token sale ends, it might be helpful for buying and selling on the secondary market plus its always nice to see how an investment is performing.
XV Sold = 4249.79 Total Basket $ value = 1897.67 Total Basket HIVE value = 4740.02
HIVE value per XV token = 1.12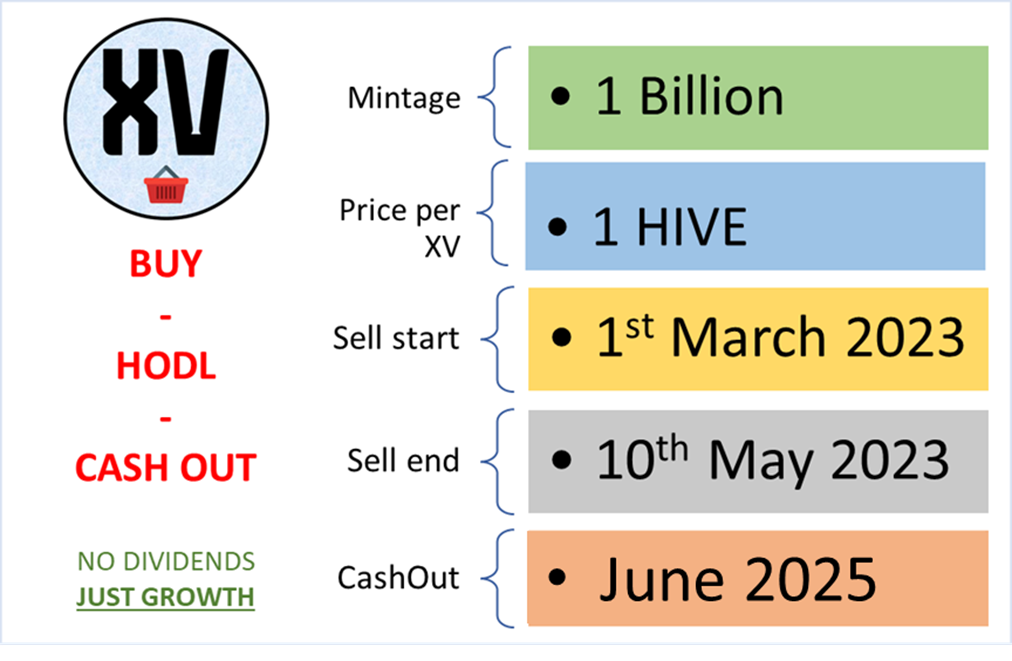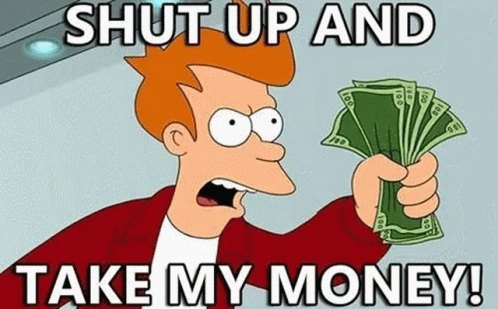 ---
6 weeks left to invest into XV
Please think of XV as a proper investment, not something that you put a few HIVE into and hope it moons. Think of it as a big payday coming in June 2025.
During bullrun years, BTC and large-cap ALT tokens see their biggest gains in the first 6 months with med and small-cap ALT tokens seeing better gains in the last 6 months of the year. Because the XV basket is made up of only high-cap tokens and we wind down in June 2025, investors should get back a nice amount of HIVE. Let me explain this further.
At BTCs first ATH in June 2021, the BTC to HIVE ratio was 1 BTC to 330k HIVE. When HIVE mooned and peaked in Nov 2021, the ratio was 1 BTC to 27k HIVE.
Knowing this, we can guess that the XV basket of high cap tokens will be peaking in HIVE value at about half way through the next bullrun year. Im guessing June 2025. Investors will fingers crossed get an inflated amount of HIVE back and if they HODL that HIVE for 5-6 months, they will see the $ value of that HIVE 3-6x toward the end of the year.
This of course is all just thoughts of what i think will happen. I believe the crypto cycle repeats within a small range of weeks and if we can set out a simple plan and stick to it, we can make alot of money.
There are 6 weeks left to invest, how about building a proper nest egg that pays out halfway through the next bullrun?