Rising Star Game - My Progress update #117

This post is published via LeoFinance.
7 months ago
Oct 29 2022 12:17 am
-
1 minutes read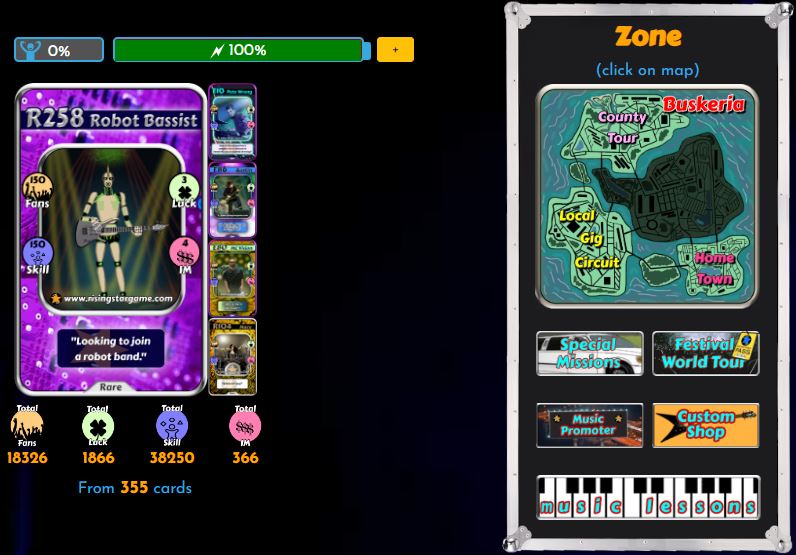 Rising Star Game -
Ego from fans : 18326
Ego from missions : 15633
Ego Total : 33959
Total skill : 38250
so Ego : 0%
Rising Star Mission Continues.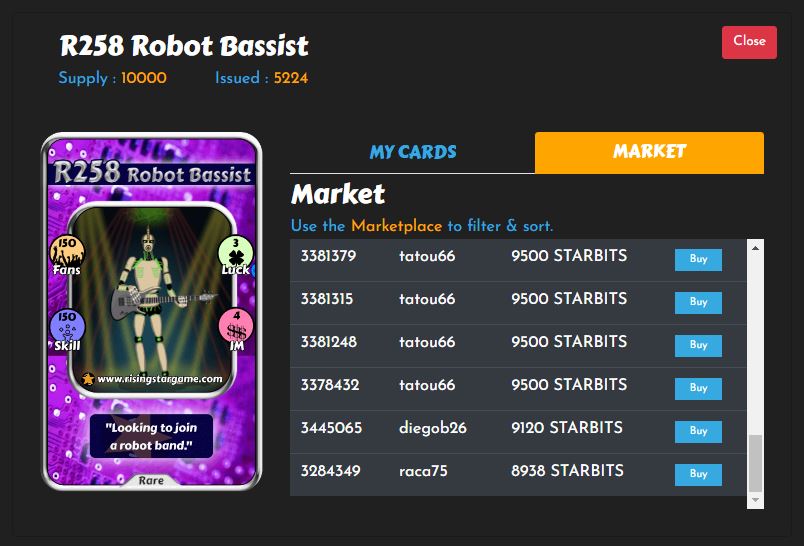 R258 Robot Bassist
Robot Bassist is a great card, and it's cheap too.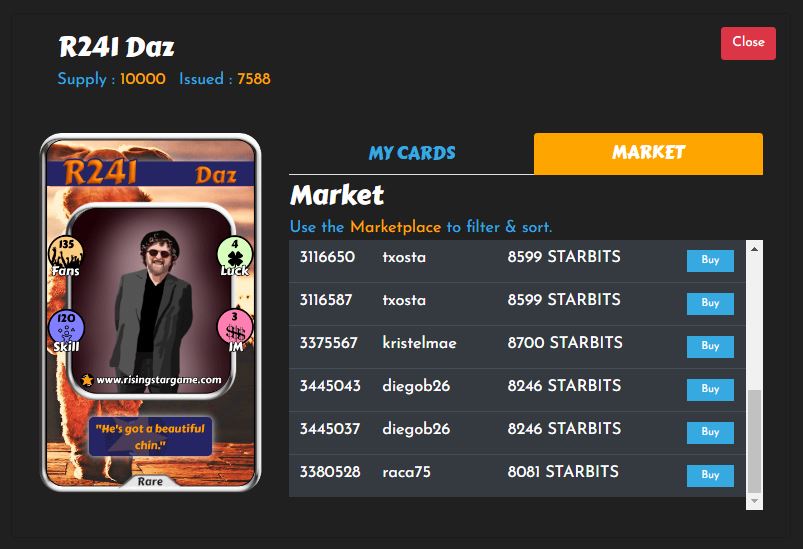 R241 Daz
Daz is also good and cheap.
STARBITS Millionaire Time to buy a card today!
I chose to buy Robot Bassist , Just because there are more skills.
I collect Fans cards, the more the better.
wait for next time.

Rising Star - Play2Earn
https://www.risingstargame.com?referrer=steem82868
Posted Using LeoFinance Beta