Progress at Splinterslands....

This post is published via LeoFinance.
2 years ago
Nov 25 2021 7:12 pm
-
1 minutes read
In my country there is a very wise proverb that says "What does not kill you makes you stronger than before" So it happened to me in Splinterlands. Since he could not kill me because everything was stolen from my account (DEC, SPS and all my cards) has made me stronger. Of course this could not have happened without the precious help of my friends like @ cheeky1, @ digital-fortress @arixxion @cryptomaniacsgr @koskl who have supported me with the cards they delegate to me. So I managed in a short time to play for this season in League Silver II and win 3 cards in each quest and also enough Dec in each battle won. For today's quest I managed to win 2 cards and some Dec. Not bad at all for 10 minutes I did to finish the quest.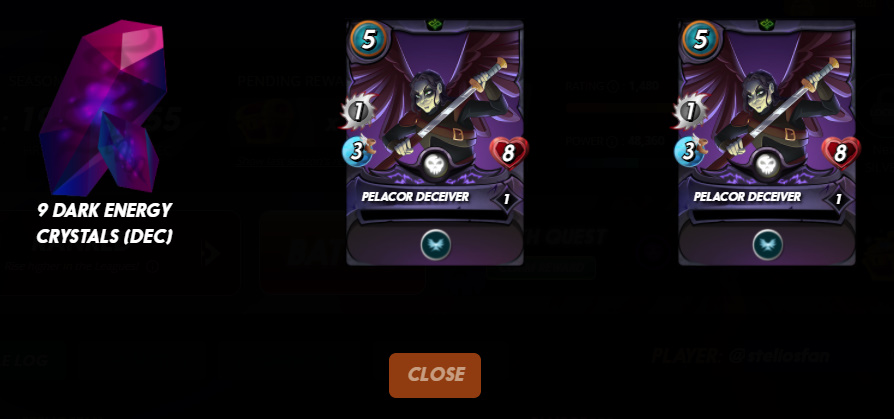 Of course, I hope for better results so that I can go up faster.
Posted Using LeoFinance Beta