Baseline 2023 Saturday Savers stacking Leo and Hive

This post is published via LeoFinance.
5 months ago
Jan 07 2023 7:37 pm
-
3 minutes read
Do not save what is left after spending, but spend what is left after saving. – Warren Buffett
2023 is here and by hook or by crook I am going to save!
~~Fun~~ Silly Fact ~ I have never consistently saved!
This year, thanks to Saturday Savers @shanibeer @eddie-earner @sally-saver and my savings partner @coquicoin her alter Leo ego @coquicoin-leo our naughty savings child @deraaa and our latest savings kids @lhes @fantagira7 we will all save save and save some more!
I am reminded of this quote by Helen Keller
Alone we can do so little; together we can do so much." – Helen Keller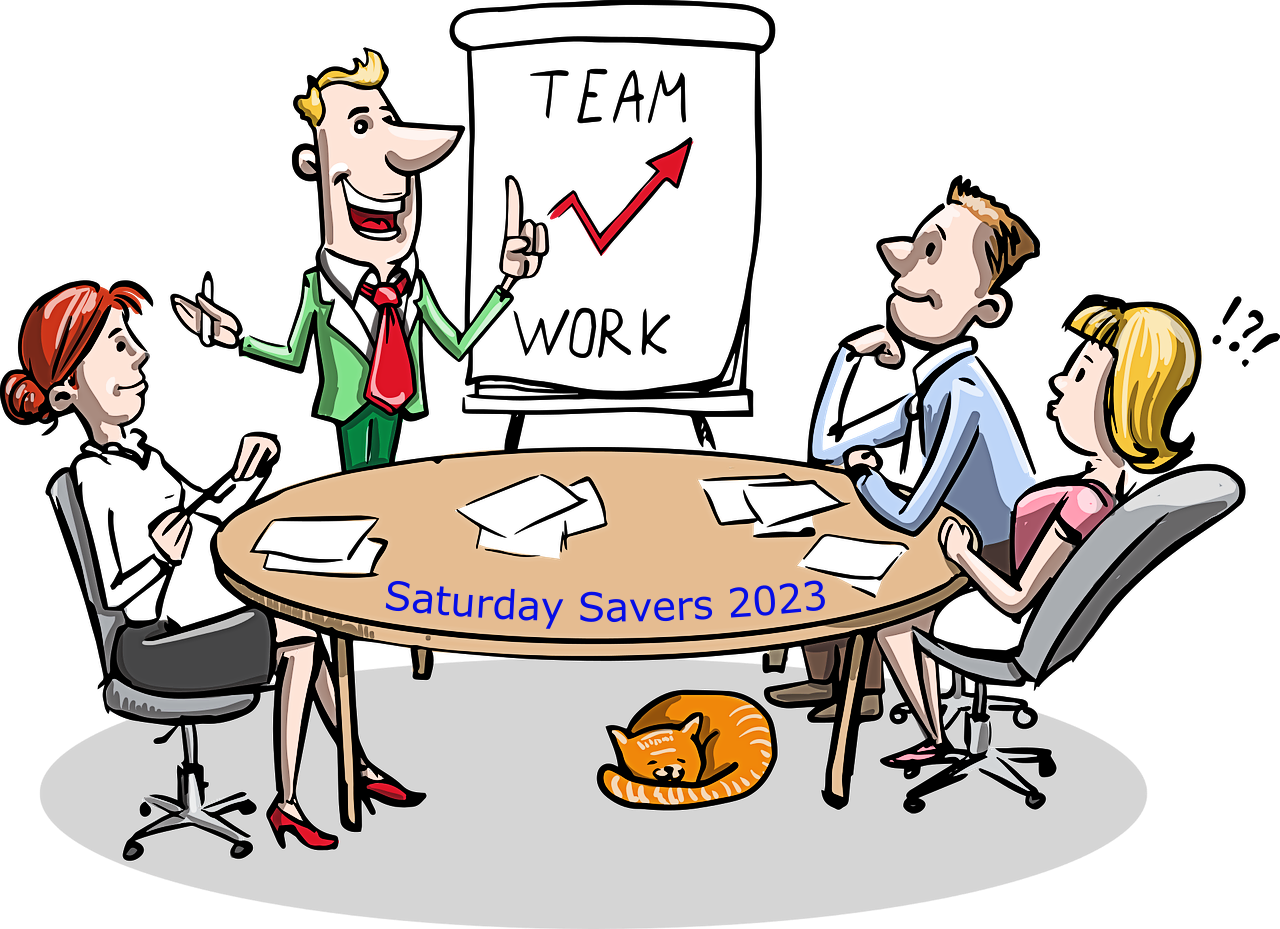 Source Image by GraphicMama-team from Pixabay modified by me in pixlr.com
So if you want to know how Saturday Savers Club can help you then jump to the latest post Saturday Savers Club with @sally-saver | 2023 Launch and FAQs | Everyone Welcome | EDS for Comments and/or the club intro post or drop me a comment below.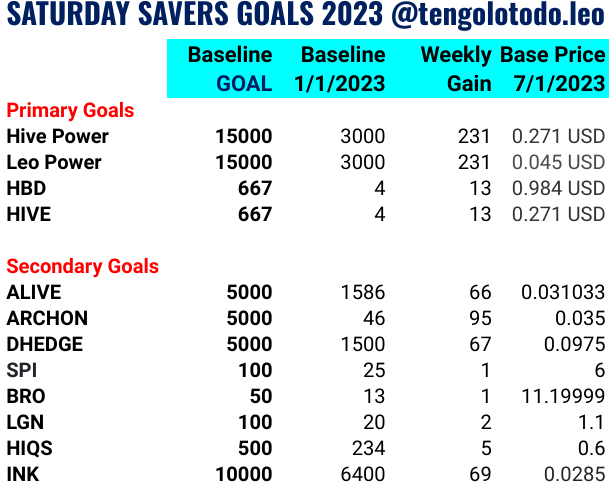 Primary Goals
My 2 goals for the Saturday Savers Table are 15000 HP and 15000 LP.
HBD and HIVE is going to be achieved by following the 365 day Savers Challenge, starting with a penny, increase by a penny everyday. I do this by transferring to Savings, the win win is with HBD we get the interest paid on top of that!
Secondary Goals
ALIVE 5000 I love the Alive and AliveandThriving tags and it has a great community spirit.
ARCHON 5000 I do support some of their communities like Feathered Friends
DHEDGE 5000 My favourite passive income token, it keeps on giving and another one that votes for you too.
SPI 100 Related to the Saturday Savers family, I am stacking these inlieu of the EDSMM which I bagged 150 of last year!
BRO 50 The token of the Mancave, this has a load of usecases and one I want to grow and reap the passive rewards!
LGN 100 A good use case with this especially for musicians getting curated by @stickupboys
HIQS 500 Gotta support the magazine I proofread for and write articles in from time to time yep @hiq and @hiq.magazine
INK 10000 The In Game token for @craftink the soon to be released hive game from the HIQ team!

Reasons to Save
I want to make a minimum 1000 HIVE Power Up on 1st January 2024, which is why I am saving the HIVE and HBD.
All other tokens are being saved to grow my Hive accounts.
Disclaimer This is NOT and in no way is it meant to be investment advice. As always please do your own research before investing.
There you go these are my baseline savings goals for 2023!
Any updates to my goals will be from @tengolotodo.leo and for the purposes of the Club, @tengolotodo.leo should be used with 2 goals of 15000 HP and 15000 LP.
I don't want to keep from making your 2023 intro post, so am signing off.
To get involved do check out @eddie-earner or @sally-saver for details about the Saturday Savers Club and activities for this week, you could even win something! I just want to say a big thank you to @shanibeer for running all of this.

Many thanks to @raj808 for the banner design 🙂

Thanks for visiting and enjoy the rest of your day!
All images and ramblings are from me the mad Scotsman TengoLoTodo unless source is mentioned. @tengolotodo January 7th 2023
DO WHAT YOU LOVE AND DO IT OFTEN
Haste Ye Back!
Posted Using LeoFinance Beta