How TeamPH is Teaching Their Community To Succeed....A Splinterlands' Snippet

Greetings, Splinterlands!
Just dropping this nugget from our most recent podcast with Mangomayhem.
In it, he discusses how TeamPH is teaching their community how to have a better life through Splinterlands.
It's a wonderful insight into the initiatives TeamPH have implemented in their community and it's definitely giving them the tools to help them better their lives.
Mangomayhem believes that for people to succeed they need to have a passive income. And Splinterlands provides the means to provide that passive income.
There's no pretence that Splinterlands is going to make you a millionaire overnight. They encourage people to play ranked play, involve themselves in liquidity pools, and save a percentage of their earnings.
All of these, and other initiatives like the 'kilo of rice' initiative, that we have mentioned previously, coined by LevelUpLifePH are providing platforms for people to have a better future.
TeamPH are making the right moves and showing people how things can be done.
If you like what you hear, click on the link below for the full podcast.
Enjoy
The People's Guild...Everyone's Welcome and the Dues Are Free
P.S. If you're interested in playing this wonderful game, click on the link below!
---
Check out the episode
---
---
---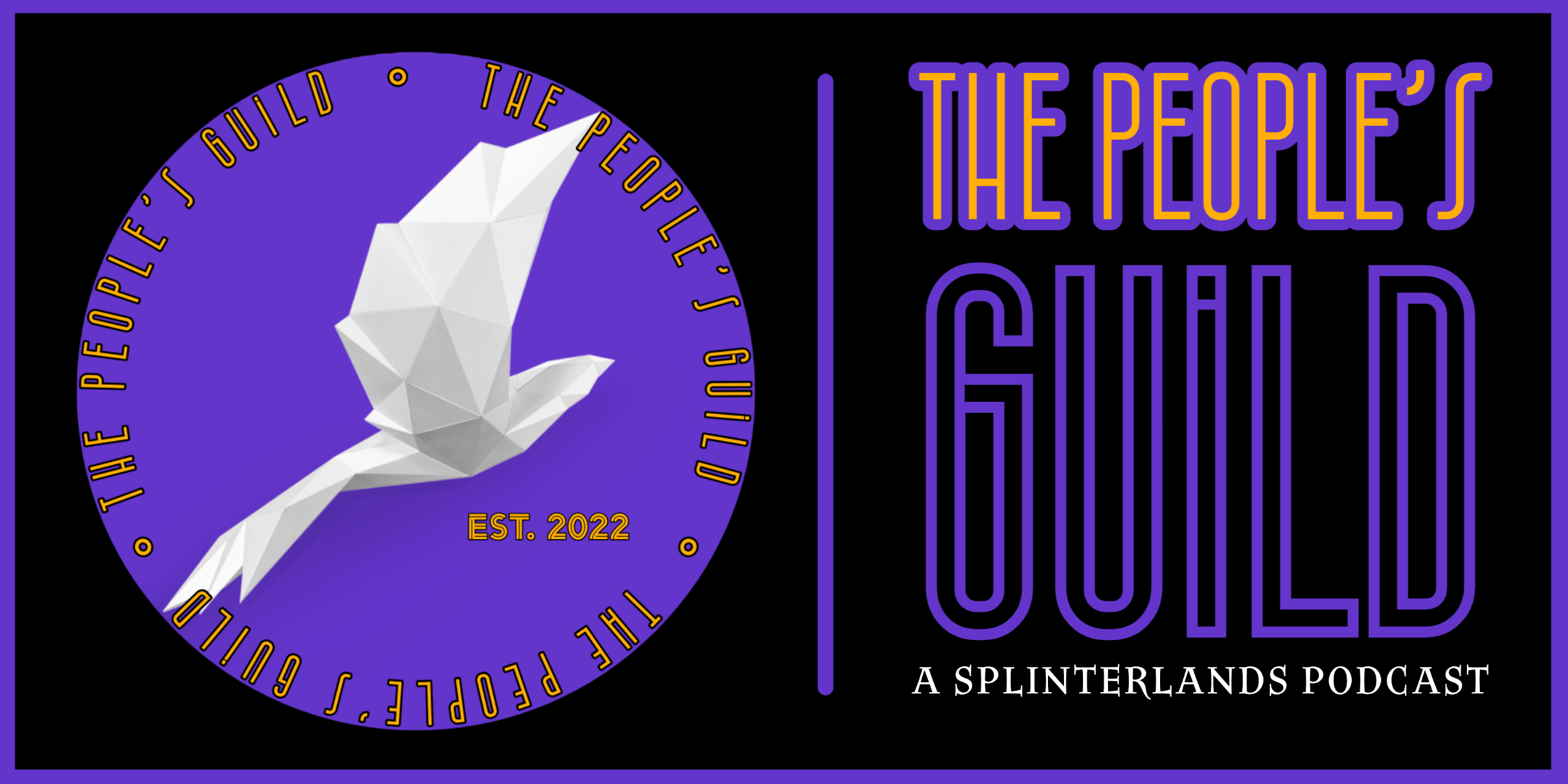 Welcome to the People's Guild
We are @thewascalwabbits & @bjangles and we're pleased to present to you another episode of the People's Guild: A Splinterlands Podcast
We are always looking to hear personal journeys through Splinterlands. If you'd be keen to hop on the show and share yours with us, drop us a line and we'd love to have you on! Leave us a comment below or reach out to us via Twitter.
---
We drop new episodes every Thursday UTC, so don't forget to subscribe to the show wherever you get your podcasts!
---
Join us in our Splinterlands journey by creating your own battle mage!
---