THE POSITIVES OF SPLINTERLANDS LAYOFFS

This post is published via LeoFinance.
7 months ago
Nov 21 2022 1:05 pm
-
3 minutes read
There has been a lot of brouhaha surrounding the bankruptcy of FTX which has led to a cascade of collapse. This year has been a trying and difficult one for the whole of the cryptocurrency space. The crash of Luna shook the core of this space. The turmoil didn't end there but was followed by a shocking fall of a major centralized exchange FTX. Everyone is affected one way or the other since these events have had a direct price impact on the general crypto market.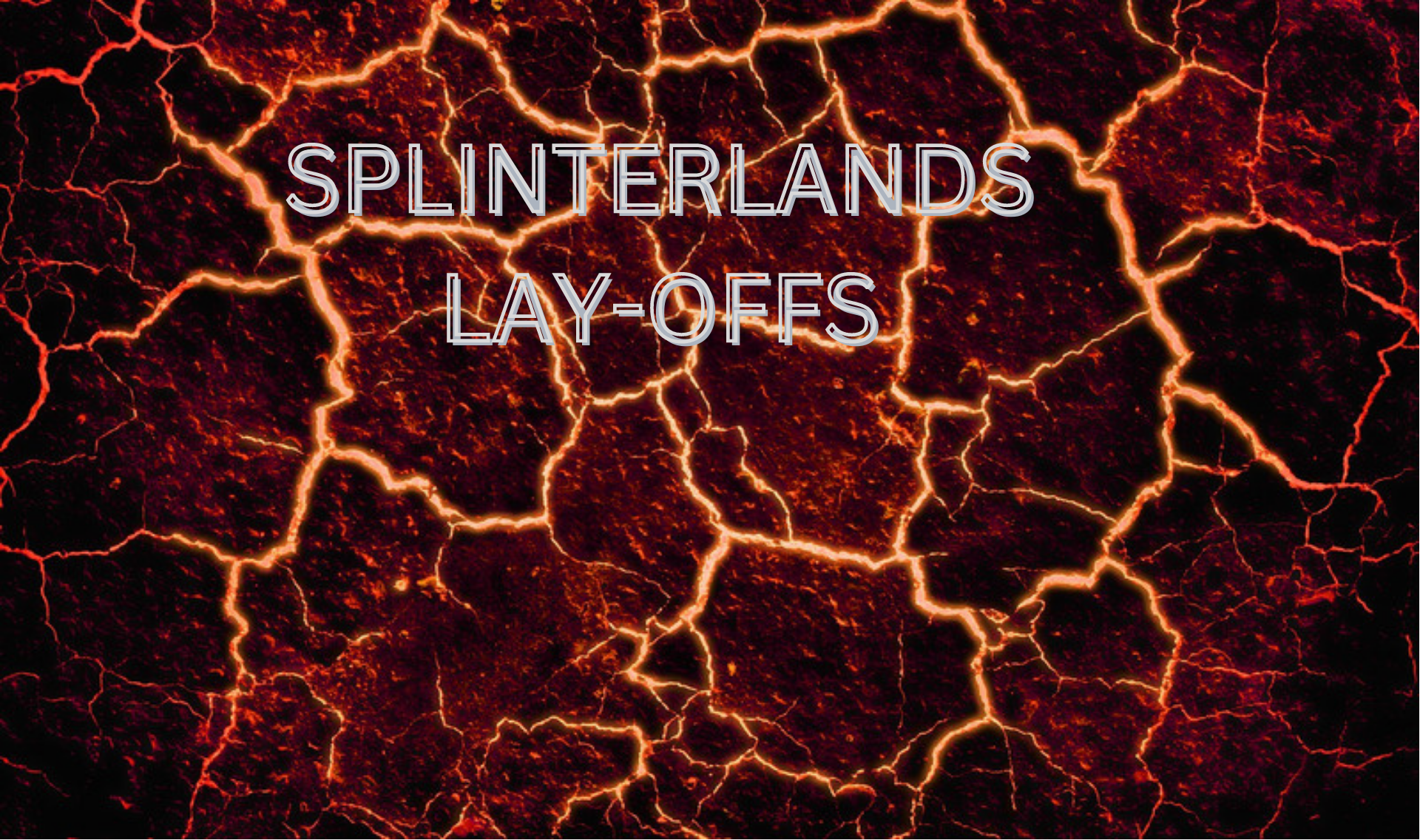 Source 1
Fear is brooding amidst all these events, and many projects are plummeting in the lure of that. It has always been said that a thousand-mile journey begins with a step and every great man was once a child. If the big companies are laying off nonessential workers, how much more are the upcoming giants? Coinbase on 10th November 2022, had to lay off 1160 of its employees. Twitter cut around 3700 workers. Netflix cut around 480 employees in November and many more around the globe. These are public records reported by Keerthi Vedantam on November 18th, 2022 on Crunchbase
Layoffs have forever been part of tech company development and its on the increase over the year. The ability to cut cost defines the sustainability of every company. Splinterlands is no different with regards to it. The latest news concerning 45% of workers' layoff was expected with the direction of the current economy. Believe it or not, there is a great economic depression coming, and crypto isn't left out. It has contributed significantly to the current bear market plus bad actors' actions being brought to light like Luna and FTX.
THE TOLL OF THE LAYOFF ON PRODUCTIVITY AND EFFICIENCY
One area to look at with splinterlands layoff is whether productivity is affected or not. I'm sorry to be the bearer of bad news but productivity will definitely be affected. Product release timelines are going to be affected and some employees will have to overwork themselves to fit the shoes of the layoffs. But then, there is going to be an upside to this. A clean room never needs cleaning and this layoff sends a strong message that splinterlands HQ has got the wheels of development. Technically, the remaining team is going to be much more efficient as we get value for bucks. One sure thing about this layoff is, it has increased our chances of survival in this bear market as things can get really messy. Most cryptocurrency projects die off during bear markets bumps and the company's ability to lay off for foreseeable future is a good thing.
I must say, I am sad for all the affected families of this layoff. Splinterlands is a community and the leaders of the community are credible and good people. As a community project, I believe everyone affected has been duly compensated and there is room for a comeback soon when we grow to that level.
THE AFTERMATH
We all know news like this breeds resentment and mistrust in most companies. Since splinterlands is a community, I call on us all to trust the founders. We have survived a bear market before and we are going to survive this one. They are capable of steering the affairs of the game. Many blockchain games have been performing poorly yet splinterlands keep soaring. We have a great team and a great community. It has never been safer to invest in splinterlands than now. Long live splinterlands
Posted Using LeoFinance Beta