Splinterlands SPS Milestone Reached + Card Improvements

This post is published via LeoFinance.
a year ago
Dec 26 2021 5:54 am
-
3 minutes read
Hi Everyone,
Hope everyone who celebrated Christmas had a great day with your loved ones. Just around the same time, I have noticed that I have finally reached my first milestone for my Splinterlands SPS journey, reaching 50k SPS staked in game. I started staking most of my SPS due to the nice APR it has offered to his holders and as Chaos Legion is being released, we have been advised the more SPS staked, the higher the number of vouchers you can receive to be in the presale. It has been awhile since the last card pack buy so I want to make sure I can secure some Chaos Legion packs before general sale. Knowing my luck, I might not even get a chance securing what I wanted if I leave it to the general sale. So therefore I have collected slowly and here I am over 50000 SPS staked.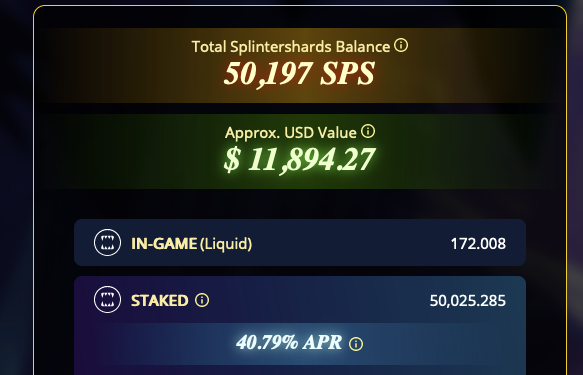 The price of SPS have moved up and down the last few months but this hasn't deterred me from staking and buying more. I have been using spare Hive on Hive-engine to get SPS when the price is low and slowly accumulating here and there. I always believe that accumulating slowly hurts less for the wallet than putting out a lump sum. Slowly but surely, the goal will be reached. The reason also why I am staking more is I do want to get more vouchers and hopefully get more packs for the next 2 million packs and get the next airdrop cards. In the past, the airdrop cards have been doing well therefore I will try at least get my hands on some if I can.
Apart from reaching my first SPS milestone by the end of the year, the other thing I have been looking at is to make my existing cards a little stronger, ie leveling them up hoping to get an extra ability for them. The card I have leveled up recently was Gargoya Devil. I love neutral cards as they can be used with any splinters so I try to find upgrade those ones first. I have leveled this card to level 4 so it activated the deathblow ability. I had a number of these single cards and with the current price at under 25c, I think its chance to level this card up.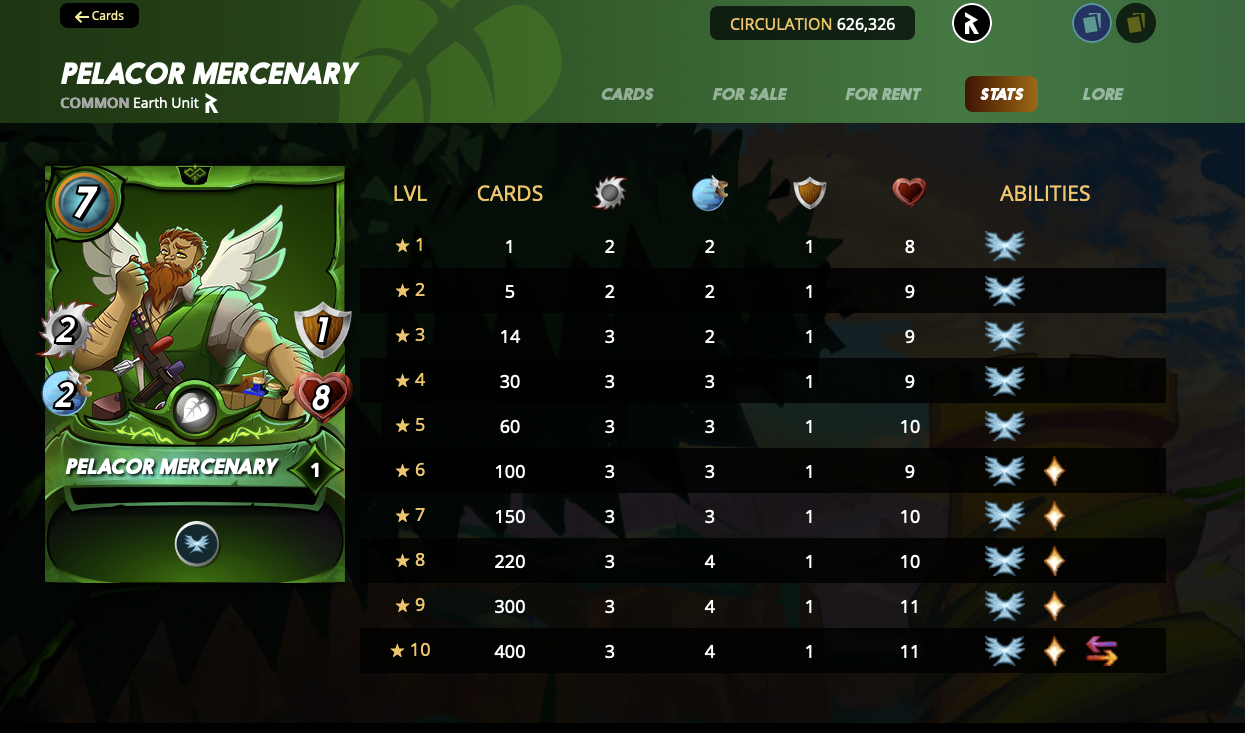 The other one I upgraded was Pelacor Mercenary. Many people see this as a flesh golem replacement but personally, I still prefer using flesh golem in my lineup. With Pelacor Mercenary currently at around 7c, it is a great card for new players as flesh golem is pretty pricey at the moment. At level 6, you get heal ability therefore at around $7, you can get a card with two strong abilities. I've got mine up to level 7 so I can get a higher life hoping to keep it alive for another round. I'm in the process of leveling this to level 8 as my summoner can support it to this level hopefully get this done without buying anymore cards.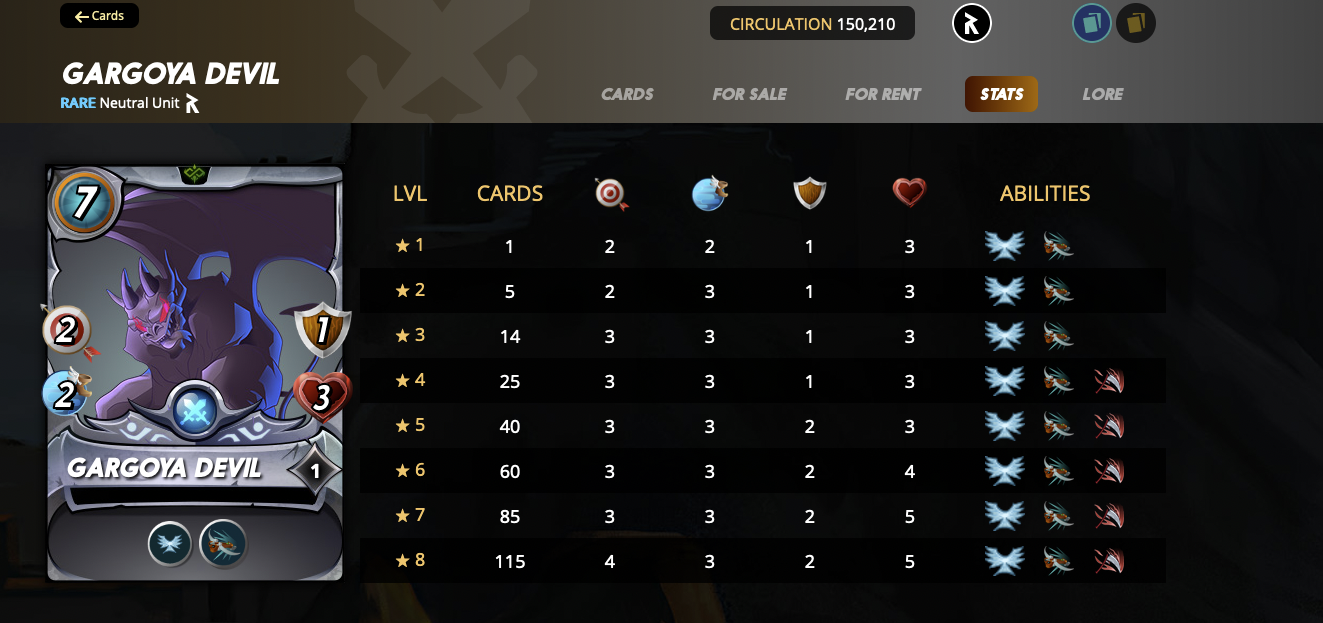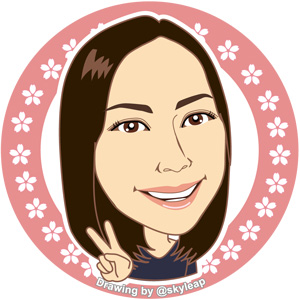 ---
Thanks for reading. If you like my post, please follow, comment and upvote me. There will be more exciting posts & destinations to come.
All photos & videos are taken by me & co in all my blogs/stories unless quoted.
Posted Using LeoFinance Beta