Tracking My Mini Binance NFT Collection

This post is published via LeoFinance.
2 years ago
Nov 23 2021 10:44 am
-
2 minutes read
Hi Everyone,
I've mentioned previously I bought a few NFTs on Binance for fun. One was for Jimmy Choo's mystery boxes and the other is the rubber duck collection both sits well to my interest. The rubber duck really was due to @livinguktaiwan as she is a huge fan of ducks and when I saw it, I told her about it and thought might as well get some for fun. Nearly a month has gone by, I thought I should have a look see how they are tracking. I don't expect anything of them explode like some of the projects on the market, but I'm hoping not making a huge loss is already a big win.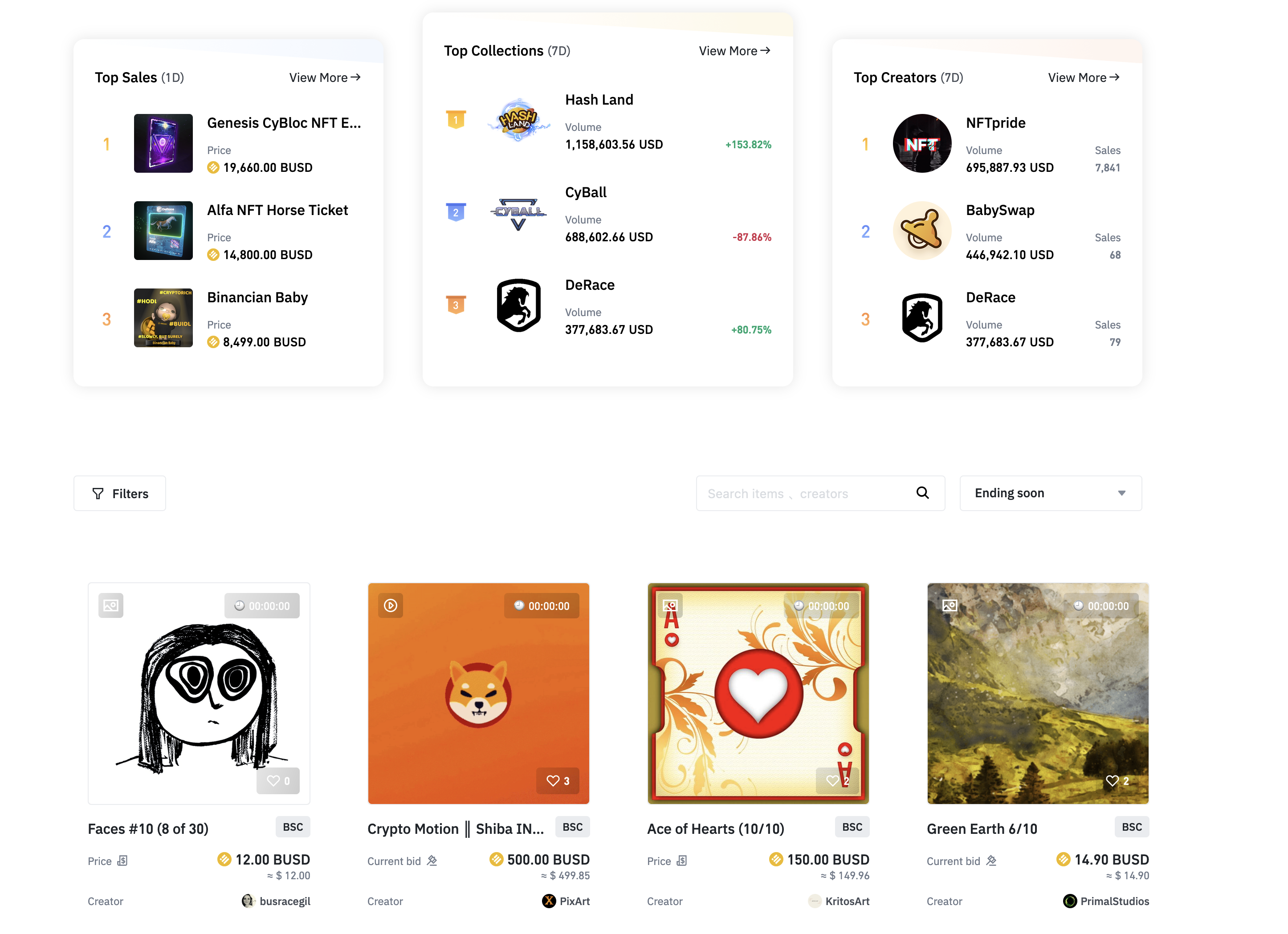 If you can see from the screenshot above, none of my NFT are in the top 10 which is expected as Jimmy Choo and ducks aren't really something most people be interested in. So having a sticky beak to first at my Jimmy Choo's unopened box. I bought the original boxes for $33 USD and when I checked, there are only a number of boxes around $39 then it jumps to $48. So currently where I am standing, my unopened box seems to be going up in price but slowly. Unfortunately the opened shoes I currently hold is going down in price with the cheapest one just under $4. I don't see any reason why my current shoes will go up in price or at least on par with what I paid for the boxes but at least I can tell people I do own a pair of Jimmy Choo shoes just a virtual pair.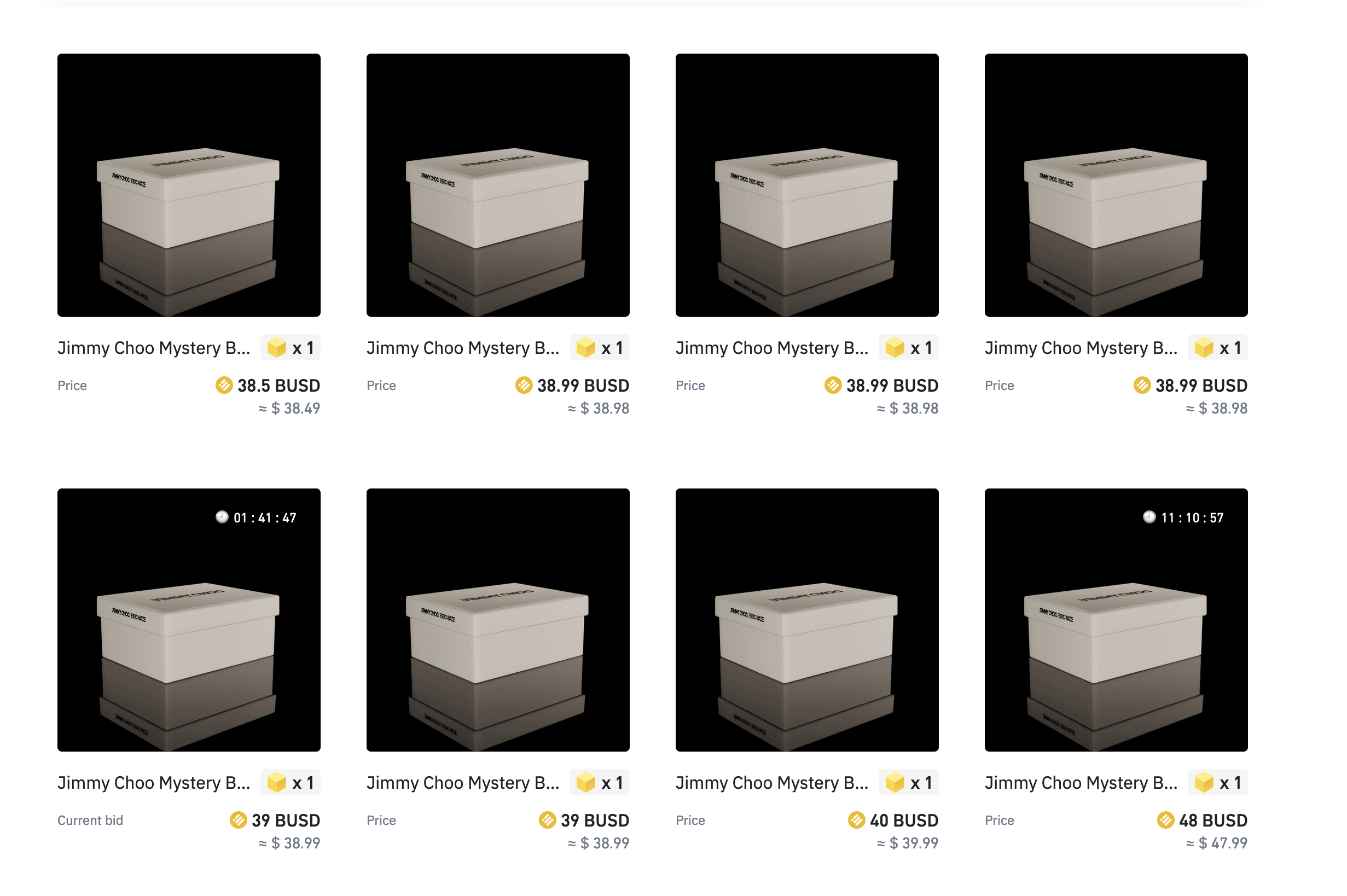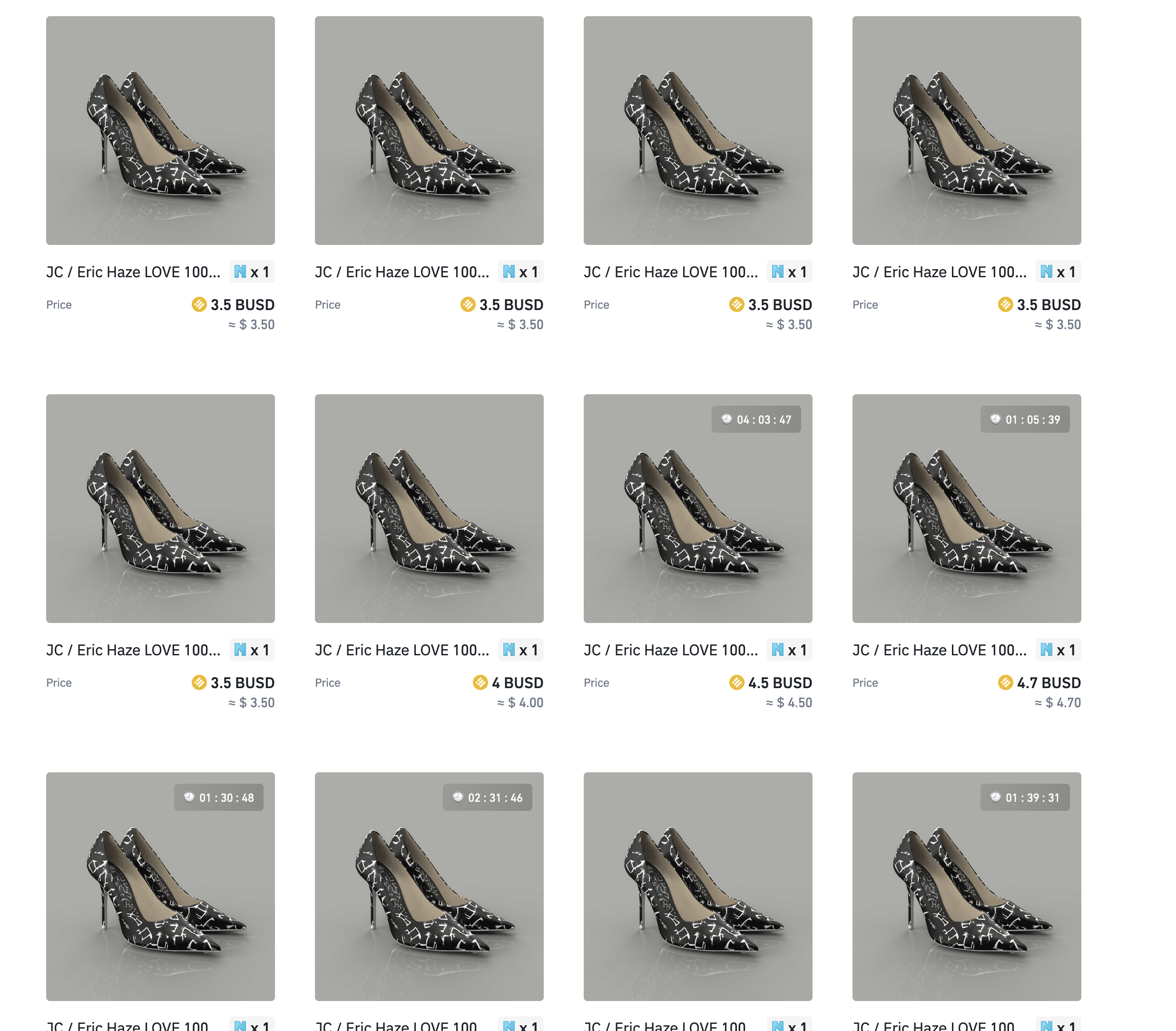 The next one would be my rubber ducks. I bought the unopened boxes for $20 and when I checked, the cheapest price was $18 which is currently on auction with a few around $25 and more. It isn't doing too bad considering its already up 20% from when I bought it. I did open two ducks and 1 was a rare and the other was a normal one. The normal one is around $5 which is slight better than the cheapest price of the Jimmy Choo's shoes and the rare one is just over $11 for cheapest price which is much better than I expected. I have no intention of selling any of them, just hold and see where it goes for me. There are so many NFT projects coming out on Binance and it's actually pretty fun to go through them once in awhile to see what is new.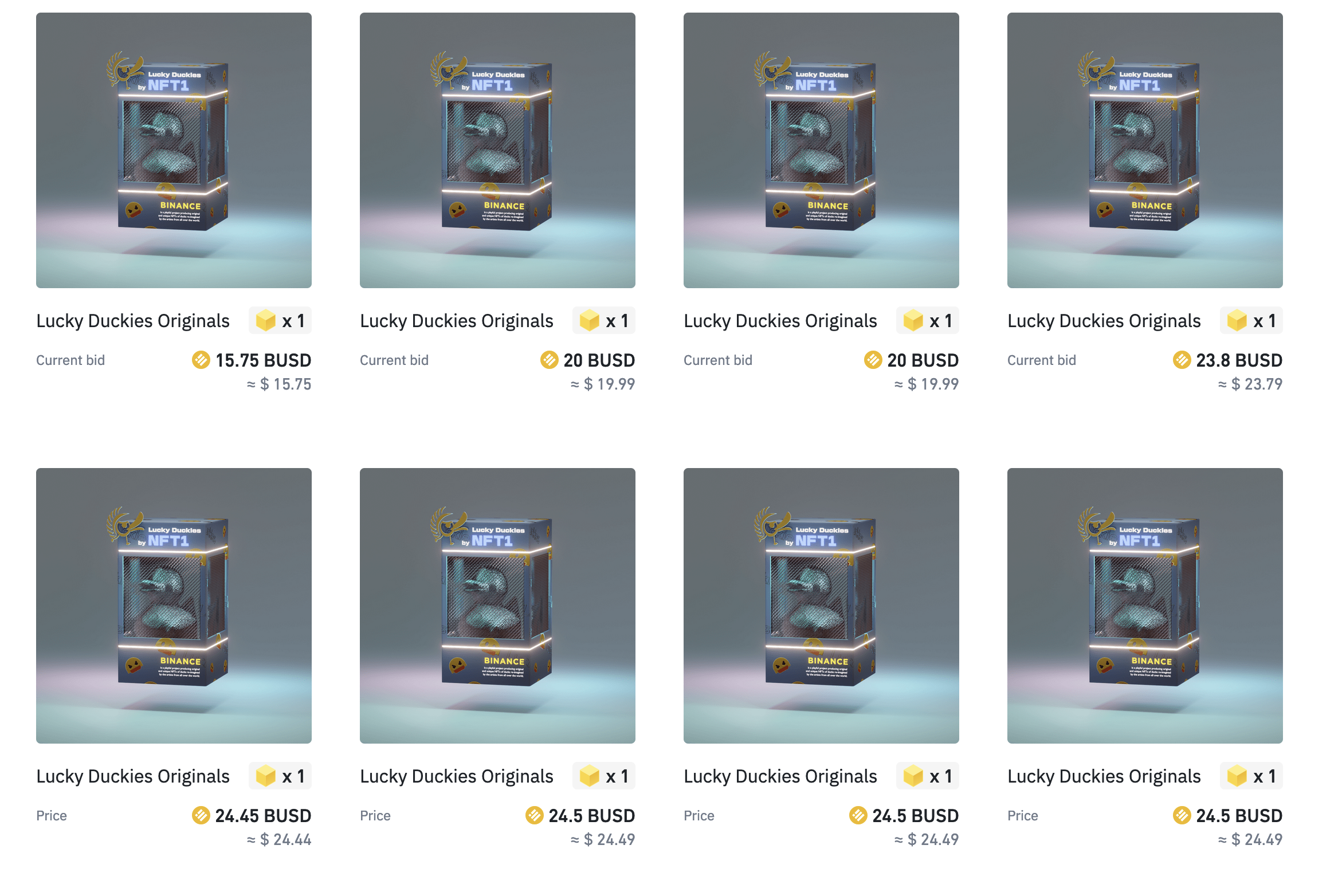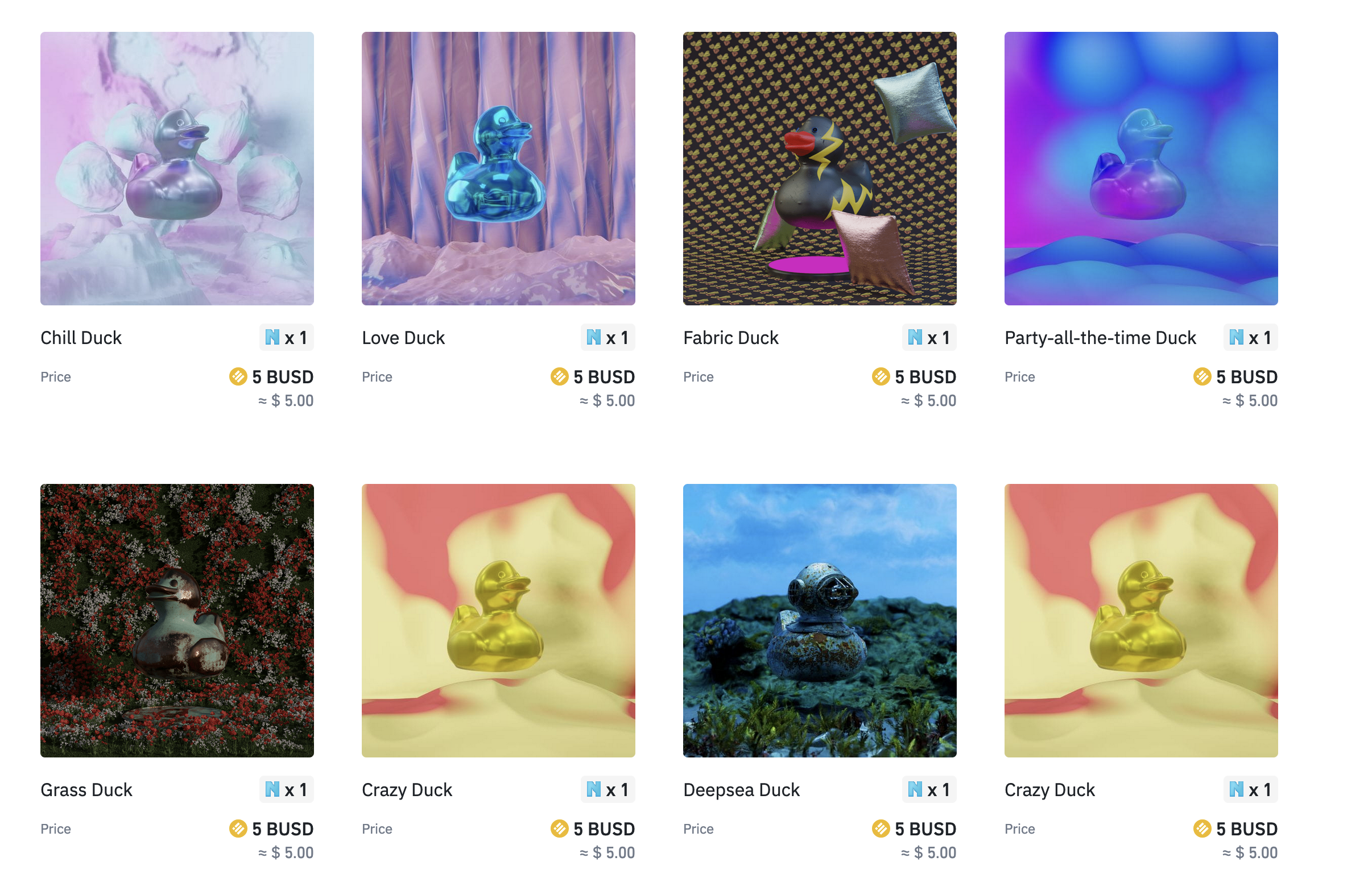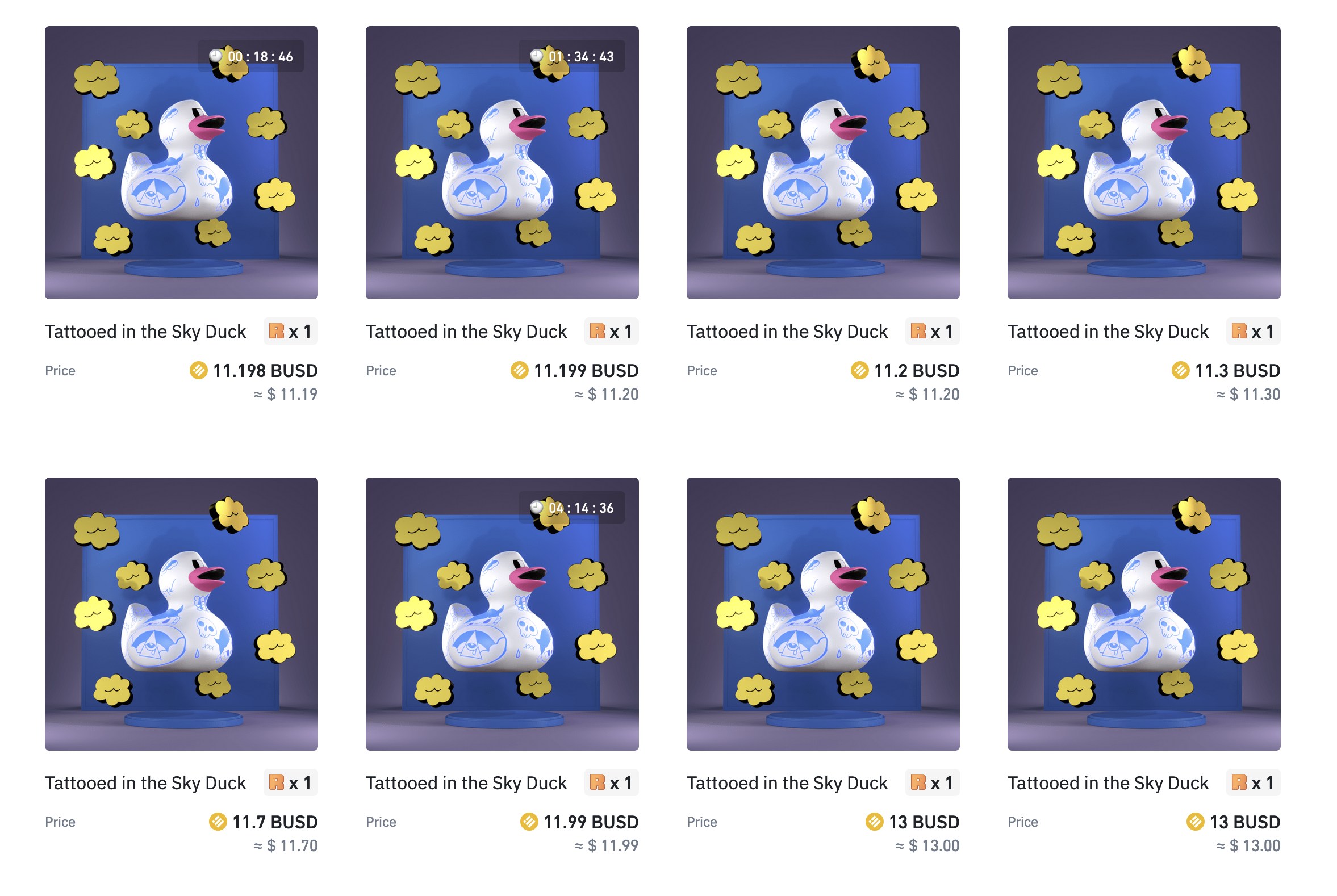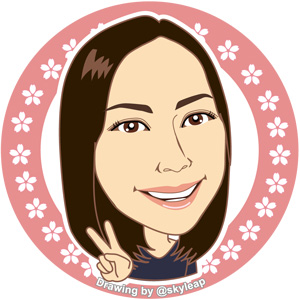 ---
Thanks for reading. If you like my post, please follow, comment and upvote me. There will be more exciting posts & destinations to come.
All photos & videos are taken by me & co in all my blogs/stories unless quoted.
Posted Using LeoFinance Beta