Bitcoin signs of weakness/ Signes de faiblesse

This post is published via LeoFinance.
6 months ago
Nov 29 2022 1:43 am
-
2 minutes read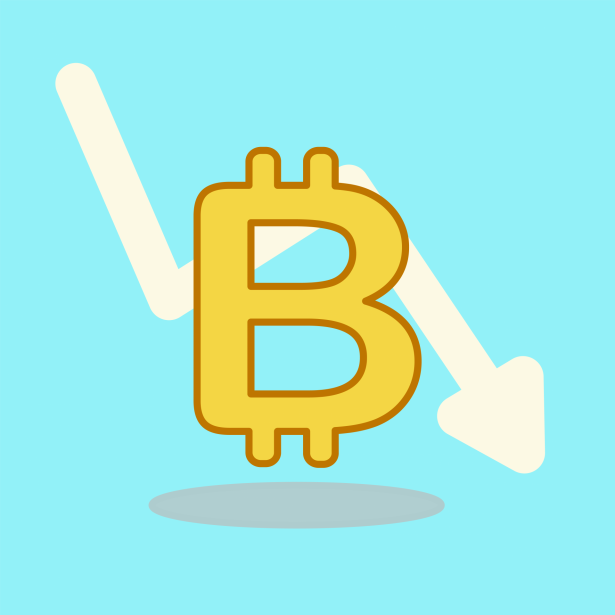 There's nothing new in the economic and finance world. Interest rates are till going up, but there's up that the next Fed meeting will slow down the hikes, with slim hopes of stagnation in 2023. As for the charts, we can see that we' ve been stuck in a range between 17 100$-15600$ for 17 days. Bitcoin will most likely revisit next resistance/support. There's no strength so chances are good that we go down to 13 900$. My bias remains bearish for the next couple of weeks. But I put 2 scenarios on my charts. There's no stop that 13 900 will be the bottom, we could still drop down to 11K-9k $.
Il n'y a rien de nouveau dans le monde économique et financier. Les taux d'intérêt continuent d'augmenter, mais il semble que la prochaine réunion de la Fed ralentira les hausses, avec de minces espoirs de stagnation en 2023. En ce qui concerne les graphiques, nous pouvons voir que nous sommes restés bloqués dans une fourchette comprise entre 17 100 $ et 15 600 $ pendant 17 jours. Le Bitcoin revisitera très probablement les prochaines résistance/support. Il n'y a pas de *force * donc il y a de fortes chances que nous descendions à 13 900$. Mon biais reste baissier pour les deux prochaines semaines. Mais j'ai mis 2 scénarios sur mes graphiques. Il n'y a rien qui nous dit que le bottom serait à 13 900, nous pourrions encore descendre à 11 000-9 000 $.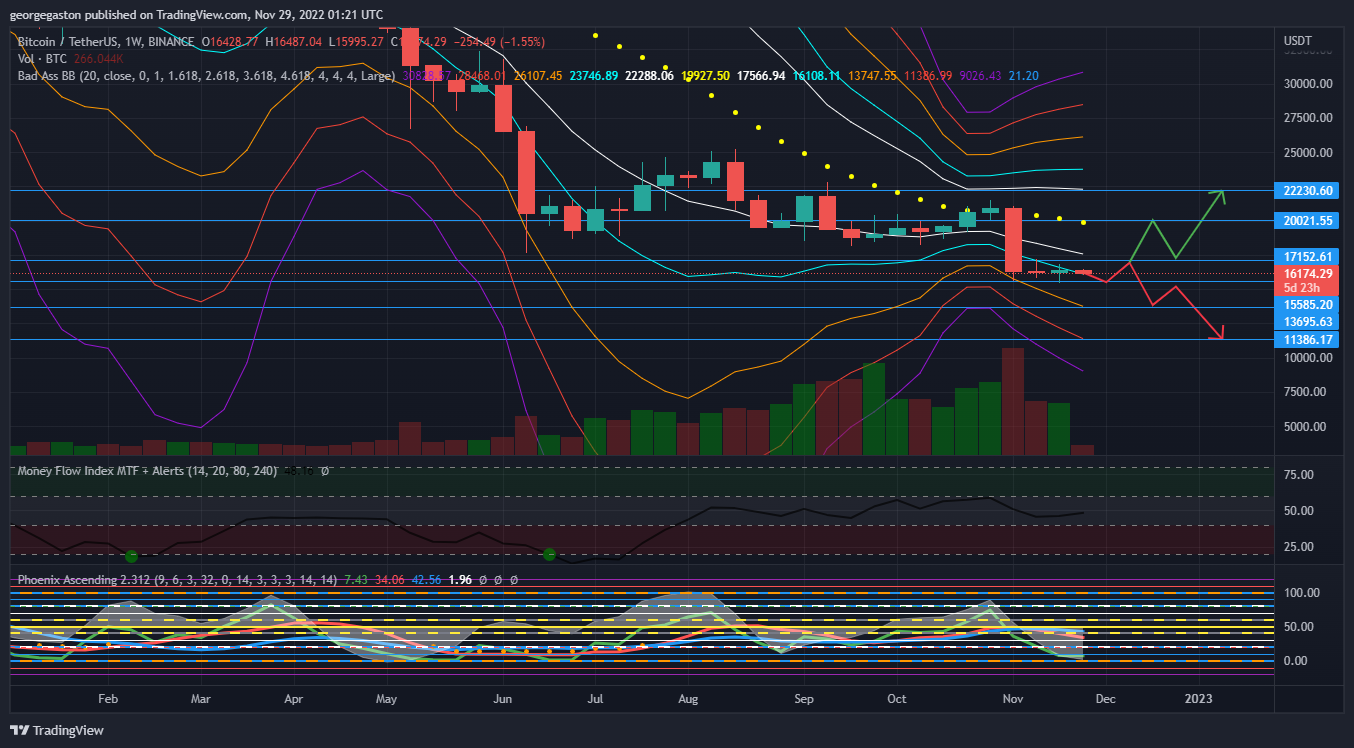 Still, I could be wrong and we could see some upside after reaching the 15 600$ support. Follow the price, not the influencers.
il reste que je peux avoir tort et on pourrait voir des petits gains dans le court terme. Suivez le prix, pas les influenceurs.
Good luck and good Profits! GGP
disclaimer : This is just my opinion. Not an expert. Not financial advice. Just for fun. DYOR.
Posted Using LeoFinance Beta