How soon will Blockchain Microblogging Replace Twitter and Facebook?

2 months ago
Mar 27 2023 11:58 pm
-
3 minutes read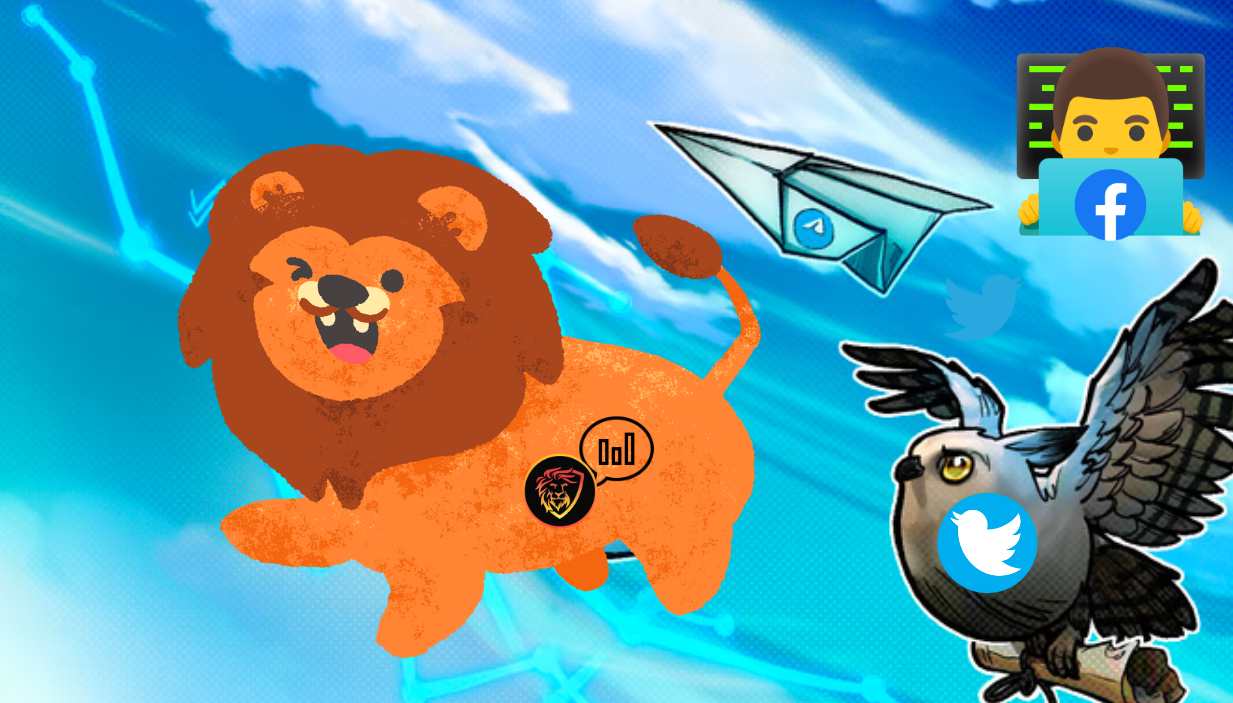 We are in a new era of innovation and disruptions of the systems with a better. Web3 technology has come with promises that should make it preferred over web2. On web3 technology, we now have replications of web2 apps cutting across several use cases and even more. It is obvious that with the wave of adoption of web3 projects, they could soon phase out their web2 counterparts.
Web3 messaging applications for instance built on a blockchain ecosystem allows users to communicate with each other and interact with decentralized applications (DApps) and the protocols themselves in a secure, direct, decentralized manner. That is, there are no intermediaries in the communication and transfer of data.
While reading an editorial by Cointelegraph, discussing the benefits and challenges of Web3 messaging applications and their imminent impact on the future of communication, LeoThreads came to mind.
Though, the article didn't mention LeoThreads, but it is clear that there is a growing adoption of Blockchain based messaging and they may likely replace Telegram and Discord. On the other hand, web2 microblogging fronts like Facebook, Twitter, Instagram will gradually fade out for the likes of web3's LeoThreads.
There is no need to overemphasize that internet users now seek to turn their mail boxes into crypto wallets such that they do not just transfer data, funds can as well be transferred seamlessly. We already have that possibly on LeoThreads, thanks to the Hive blockchain infrastructure.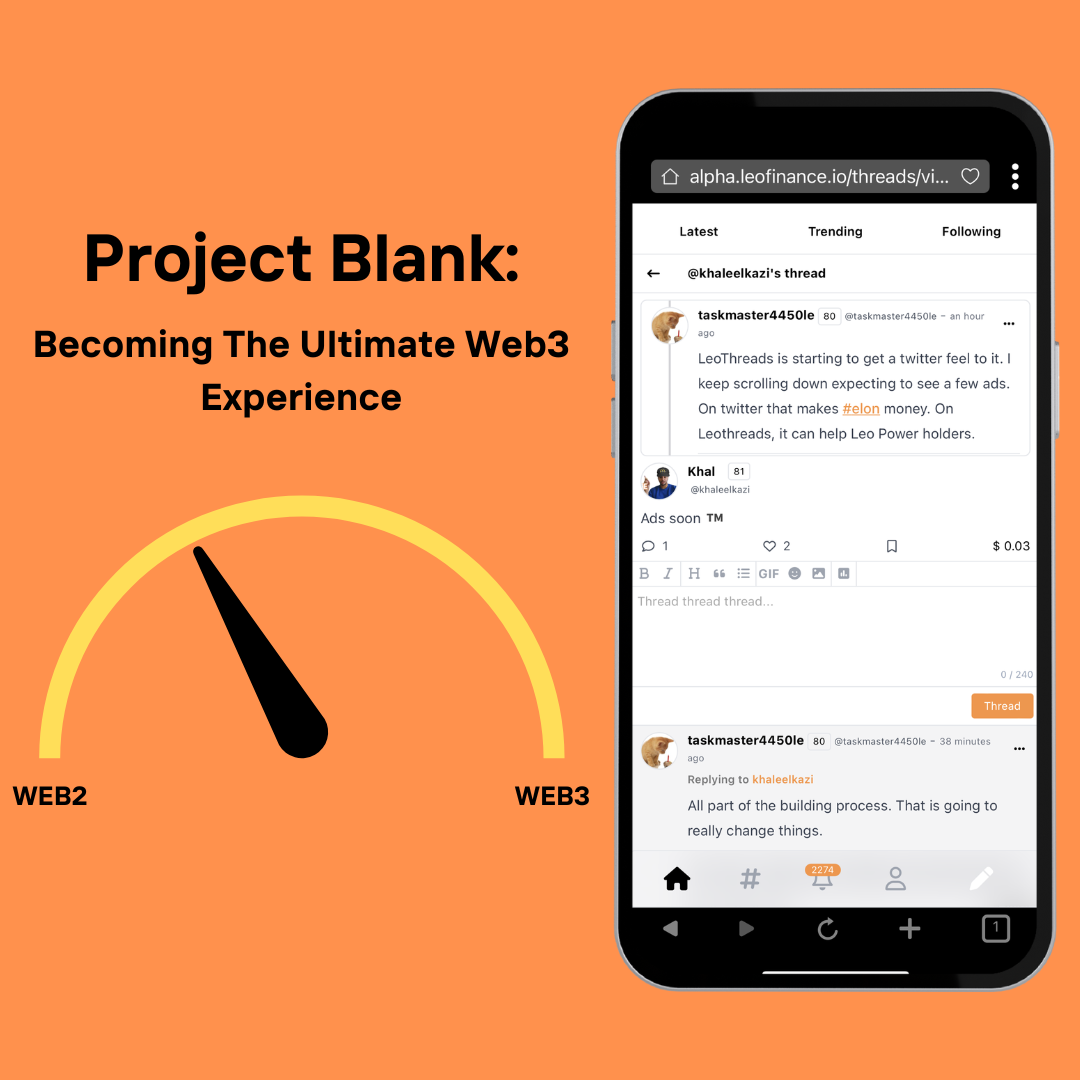 One of the advantages of Web3 messaging protocols is their decentralized nature, ensuring the security of messages. With traditional messaging platforms, messages are often stored on centralized servers, leaving them vulnerable to cyberattacks and data breaches. In contrast, Web3 messaging protocols use encryption algorithms to protect messages from unauthorized access, making them virtually impossible to intercept or decrypt. source
The Hive blockchain is already making the above to be possible for LeoThreads. Threads or microblogs on Leothreads are fully decentralized and hosted on the blockchain. Polls can be conducted and all participations registered as JSON transactions. What a superb way to help users own up their data and have true freespeech.
The latest integrations of gifs, emojis on Leothreads is a first steep to adding reels an short videos to the web3 microblogging platform which would grant us an instagram-like experience on LeoThreads.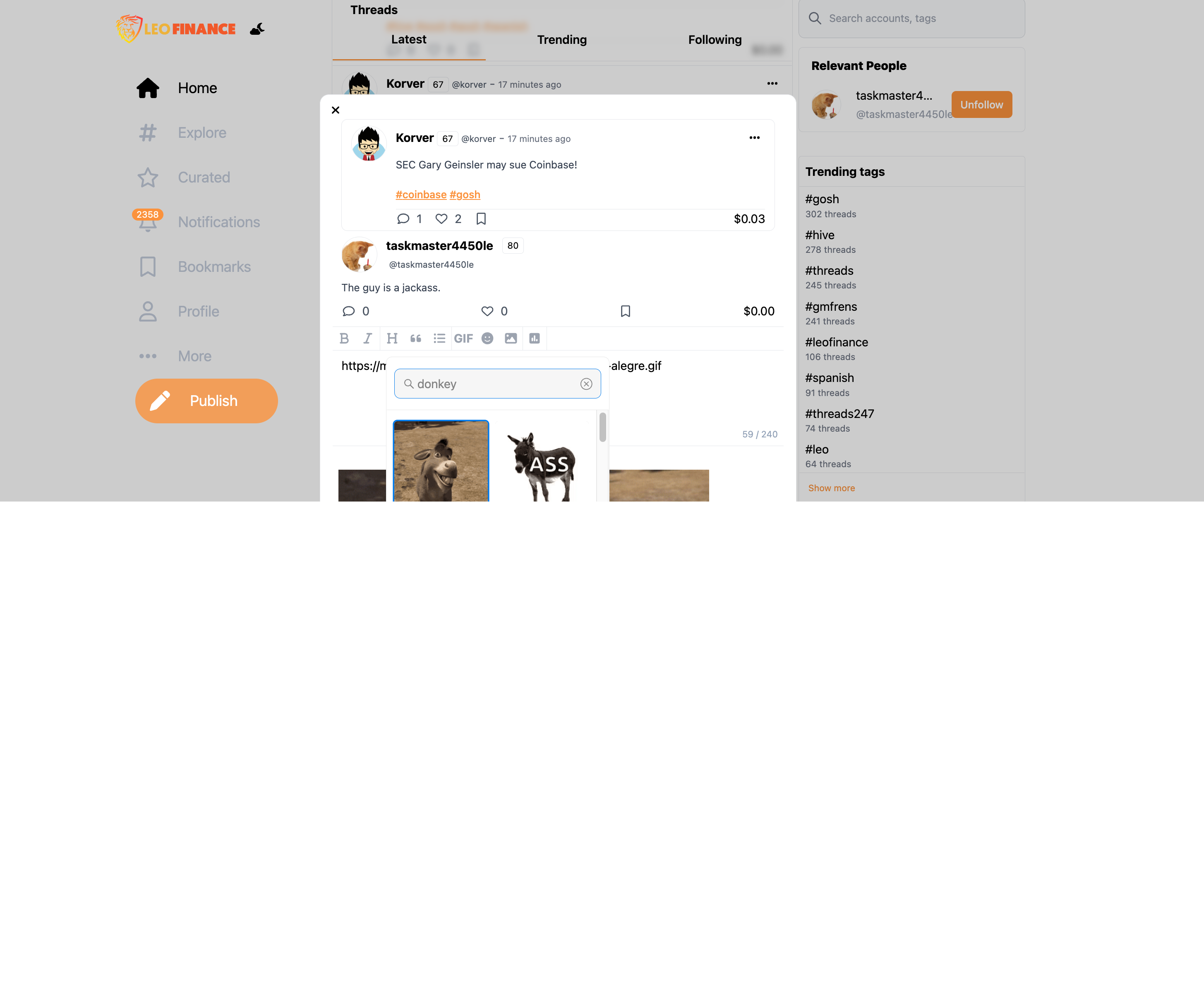 There has been a lot of improvements on LeoThreads in just 42 days of its apha phase existence. The mobile view coming in a few days would improve threading with mobile phones and that means more users, more transactions and more impressions on the app and platform in general.
LeoThreads is gradually claiming its place as the "everything app" that Elon Musk envisioned for Twitter. We are hopeful that soon, direct messaging could be a part of LeoThreads and that would be a whole new experience all together.
There a re a few questions I would love to throw as we look forward for a truly decentralized messaging and microblogging alrternative to the trendign web2 giants.
Can LeoThreads gather the sufficient momentum to replace Twitter and Facebook and How long can that be?
What other features do we think if added to LeoThreads would fast-track its becoming a trending messaging and microblogging app?
What feature of LeoThreads do we think would retain the masses as they start using it?

If you found the article interesting or helpful, please hit the upvote button, share for visibility to other hive friends to see. More importantly, drop a comment beneath. Thank you!
What is LeoFinance?
LeoFinance is a blockchain-based Web3 community that builds innovative applications on the Hive, BSC, ETH and Polygon blockchains. Our flagship application: LeoFinance.io allows users and creators to engage and share content on the blockchain while earning cryptocurrency rewards.
Let's Connect
Hive: https://leofinance.io/@uyobong Twitter: https://twitter.com/Uyobong3 Discord: uyobong#5966
Posted Using LeoFinance Alpha