Meta to sack 15k People to improve Financial Performance: A Case for Onboarding many to Hive

3 months ago
Mar 15 2023 3:24 pm
-
4 minutes read
As the economies of the world keep crumbling in the face of growing inflation, there is a massive negative effect on the common man especially as corporate firm are regularly downsizing. I only but wonder what becomes of the families whose bread winners are losing their job on a daily basis. it's really a hard time.
While I do not really blame the corporate organizations who need to survive by cutting down their workforce, I only worry about an outdated system that the masses are not aware of. Web2 systems are phasing out to web3 but many are still enslaved in the shadows of web2 glory and end up being tossed to and fro as we see today.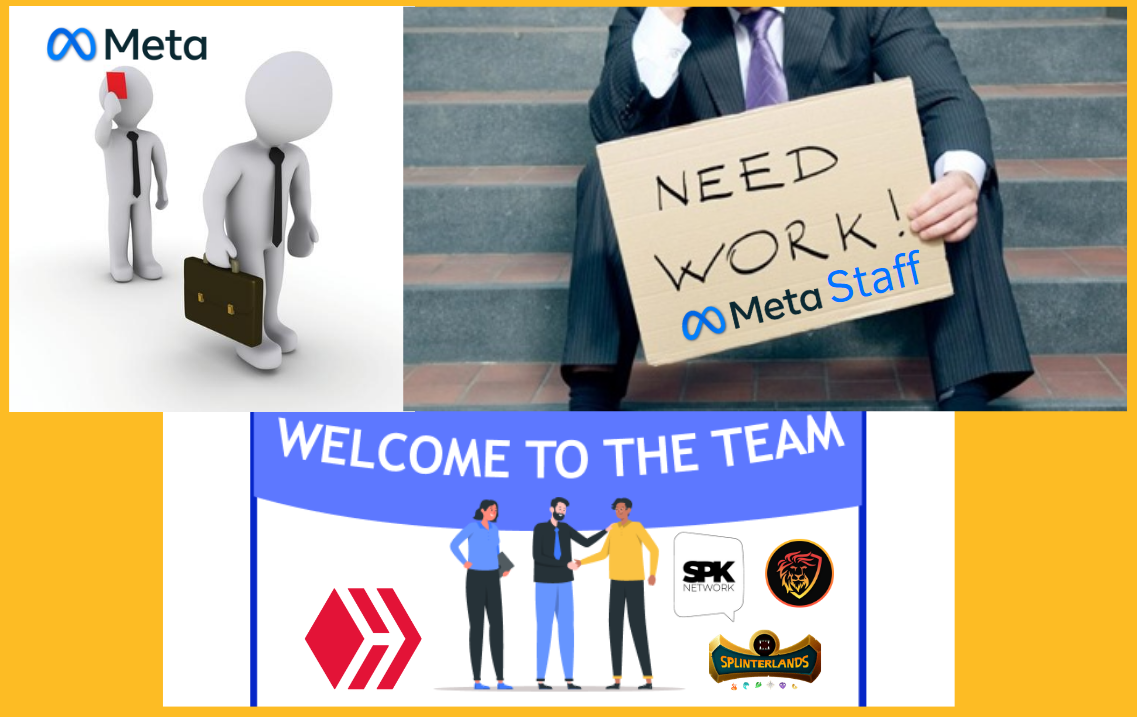 Meta to sack 15,000 People to improve financial performance
Week after another, there is a growing toll of workforce downsizing in web 2 organizations. The effect is far reaching to the developing and third world economies. Facebook as we know has had a deep infiltration to many even to the poor economies. Many that direct or secured auxiliary jobs with Facebook now a part of Meta Company had been given false hope that they have a means of livelihood. Sadly, they wake up to read these heart wrenching words from Mark such as below:
Meta is building the future of human connection, and today I want to share some updates on our Year of Efficiency that will help us do that. The goals of this work are: (1) to make us a better technology company and (2) to improve our financial performance in a difficult environment so we can execute our long term vision. source
According to Mark. their present decision is to improve organizational efficiency, dramatically increase developer productivity and tooling, optimize distributed work, garbage collect unnecessary processes, and more. Mark Zukerberg of Meta shared these plans of Meta on his Facebook timeline geared at improving their efficiency and he tagged I just shared this update on our Year of Efficiency with Meta employees. While reading through the very long 8-minute read piece, I smiled, happy that I joined a true web3 social media like Hive.
Mark who terms his decision "difficult" went on to detail the steps that would be taken to improve the efficiency of Meta as follows:
org leaders will announce restructuring plans focused on flattening our orgs,
canceling lower priority projects, and reducing our hiring rates.
We expect to announce restructurings and layoffs in our tech groups in late April, and then our business groups in late May.
Overall, we expect to reduce our team size by around 10,000 people and
to close around 5,000 additional open roles that we haven't yet hired.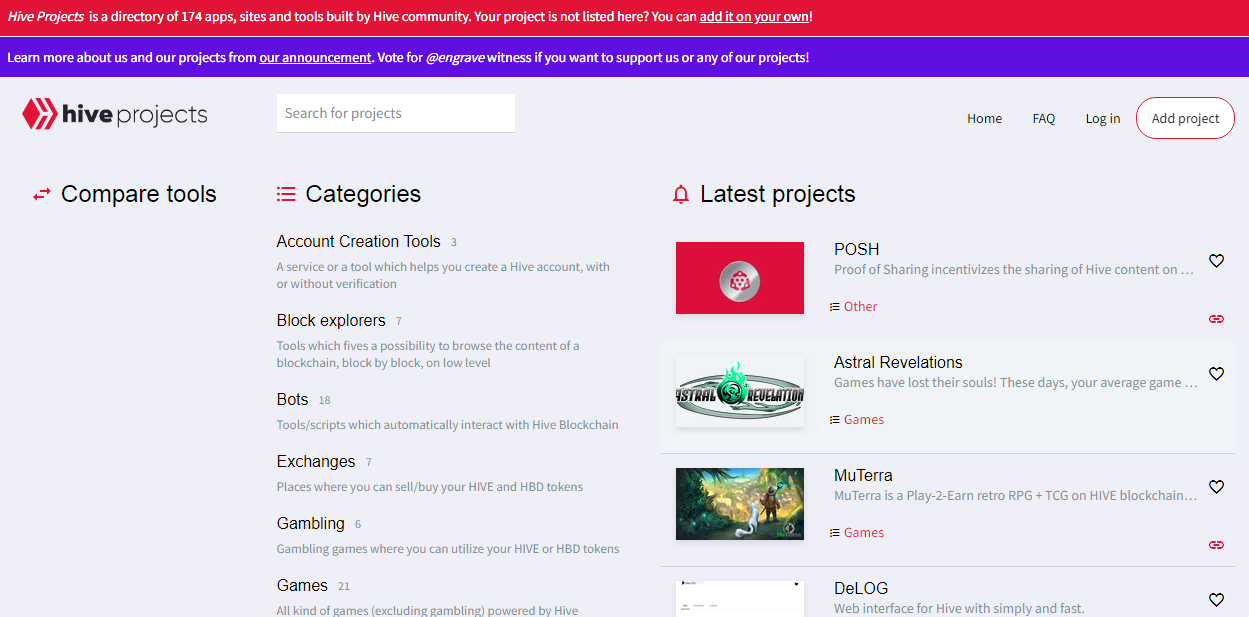 Hive employs more people to to access Financial Prosperity
The Hive blockchain is different. Just like meta which is a conglomerate of different faces of socialmedia and tech products and services, Hive is a convergence of diverse communities, dapps and socialmedia interfaces but powered by a fast, scalable, immutable protocol. The very sharp contrast betwen Hive and Meta is that while meta seeks to downsize and make may jobless to reach an efficient level, the Hive blockchain is seeking to onboard, employ and accommodate as many people as possible - developers, socialmedia marketers, content creators, gamers, etc.
The efficiency of the Hive blockchain is in employing the masses and not making them jobless. While web2 systems perceive that more workforce would drain their resources, Hive believes that more workforce would unlock more resources and make it sufficient and more valuable for everyone.
As at today, a lookup at Hive projects shows that there are 174 apps, sites and tools built by Hive community. There is a clear call to anyone that accesses the site: Your project is not listed here? You can add it on your own! to show that just anyone who is creative and has a skill can build something and host it on the Hive blockchain to make money and as well create opportunities for other persons to also make money.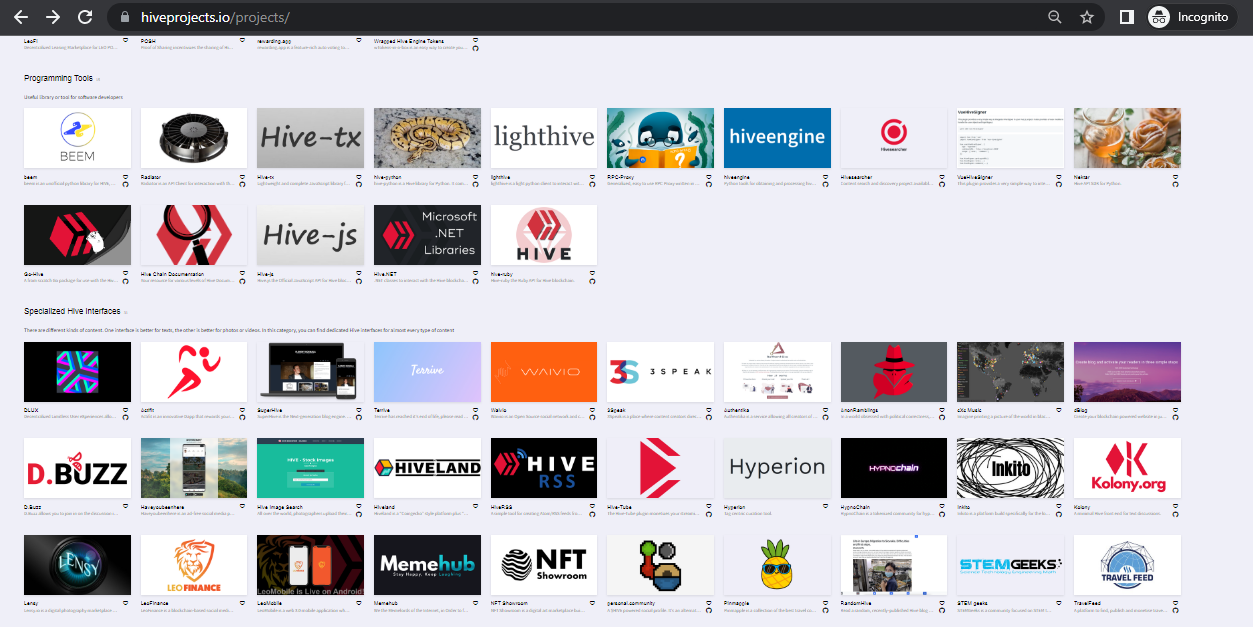 While Meta is making skilled persons feel that their skills is useless, every skill (soft and hard) is well appreciated on hive and is still paying - writing, art, gaming, programming, marketing, design, video creations and all you can ever think of.
A Case for Onboarding many People to Hive
This is clear case to onboard the masses to Hive blockchain. We know the downsizing cannot be unconnected to the fact that AIs can do a lot of what humans could do. Hive still remains a humanity-friendly socialmedia.
It's time Hive communities launch marketing and onboarding initiatives to onboard skilled folks to the blockchain. We win when our numbers here increase. The success f the hundreds of hive dapps shows that we can have more successful ones join us. There are caps to the level of creativity that can be employed or utilized.
@LeoFinance, @Splinterlands, among others are examples of thriving projects on Hive creating and sharing value on daily basis.
There is more that can be achieved in Hive blockchain. More dapps that can be built and more usecases that can be defined.

If you found the article interesting or helpful, please hit the upvote button, share for visibility to other hive friends to see. More importantly, drop a comment beneath. Thank you!
What is LeoFinance?
LeoFinance is a blockchain-based Web3 community that builds innovative applications on the Hive, BSC, ETH and Polygon blockchains. Our flagship application: LeoFinance.io allows users and creators to engage and share content on the blockchain while earning cryptocurrency rewards.
Let's Connect
Hive: https://leofinance.io/@uyobong Twitter: https://twitter.com/Uyobong3 Discord: uyobong#5966
Posted Using LeoFinance Alpha