Splinterlands is Gaining Momentum in the P2E Gaming Industry, Strengthening Collaborations

2 months ago
Mar 29 2023 9:02 pm
-
3 minutes read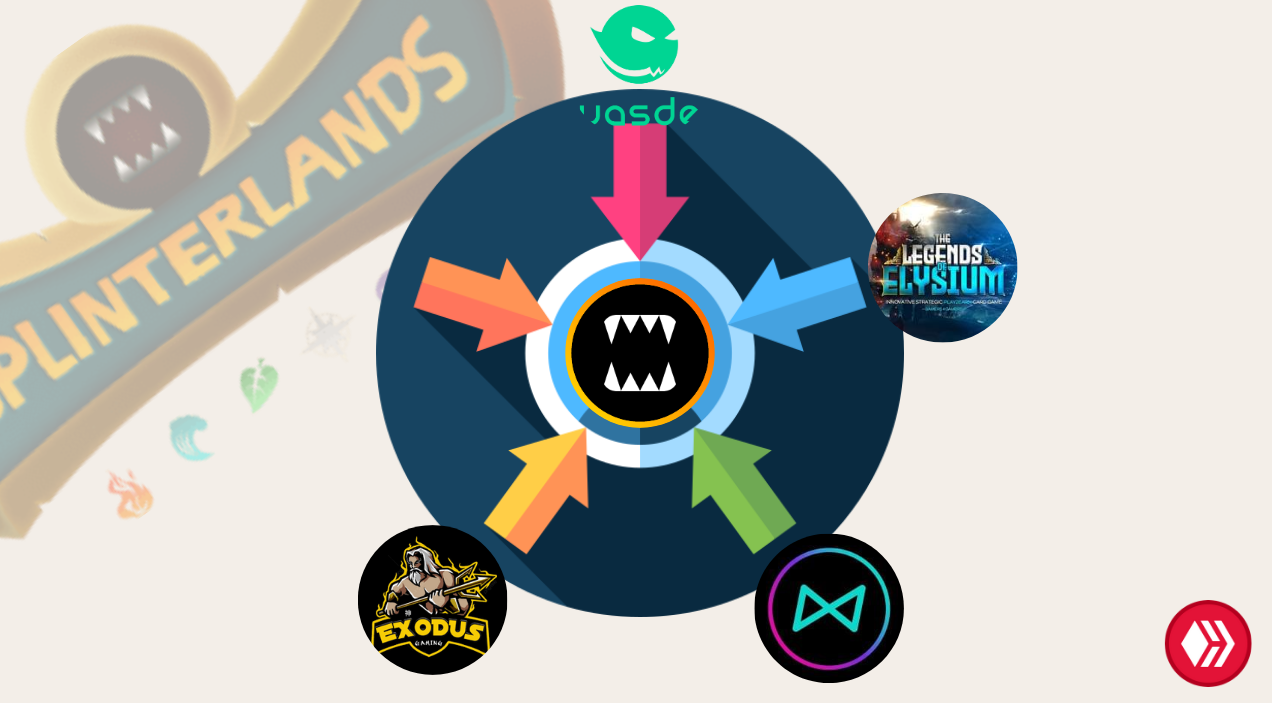 Arguably, the gaming industry is indeed a profitable one, and every day more and more users are downloading games. The global video game market size was estimated at USD 220.79 billion in 2022 and is expected to reach USD 583.69 billion in 2030 with a growth rate CAGR of 12.9% during the forecast period.
Narrowing down, the global market size for Play-to-Earn NFT games is anticipated to grow from USD 3292.73 million in 2022 to USD 8856.95 million by 2028, at a CAGR of 17.93% during the forecast period. source
Play-to-earn NFT game which is an emerging type of game allows players to experience the combination of gaming and blockchain. Players participation in play to earn game ecosystem stirs mutual value addition for one another and the game producers, and they are rewarded with in-game assets as a result. The ideals remain that the success of play to earn games lies in the collaborative efforts of developers and players/investors.
In the play to earn NFT games hall of fame, Splinterlands stands tall in innovation, number of active players, number of transactions, DAO funding, social interactions and high security being built on the Hive blockchain. Uniquely, it is one play to earn that weathers the storms and enjoys deep patronage even in bear seasons.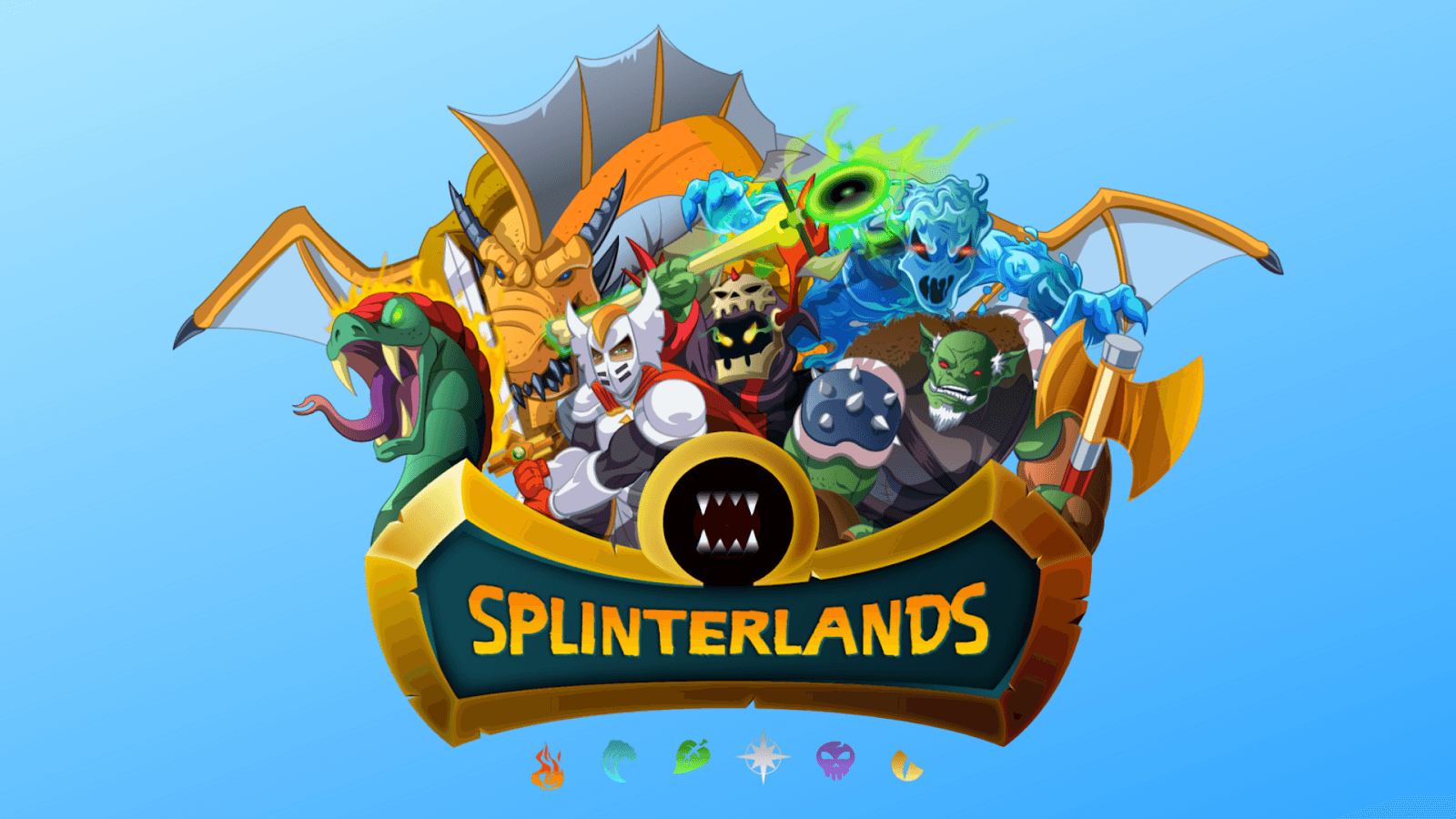 As mass adoption for web3 draws closer, blockchain based projects with clear roadmaps are busy with BUIDLing, fine-tuning as well as strategically networking to make their products accessible to web2 internet users. Splinterlands is one of such web3 community that is intentionally strengthening its stakes by expanding its networking and collaborations with other communities that would aid the mass adoption of its products.
Without a doubt, collaborations not competition would improve the lots about crypto and web3 adoption. When communities/projects with different web3 opportunities collaborate, they leverage on each other's strength to glide on the waves of blockchain technology.
In a recent stride, Splinterlands has announced its multiple partnerships in its marketing efforts which focuses focus on retention and acquisition to bring in Web2 users to its gaming ecosystem. The splinterlands gaming ecosystem now has battle, sports and tower defense games.
The recent multiple partnerships announced covers Wasder, Managames, Exodus, Legends Of Elysium, MetaverseGo and Mises. The team is also playing hard to improve SEO, strengthen its PR, Socials, and other organic awareness for its gaming products and services.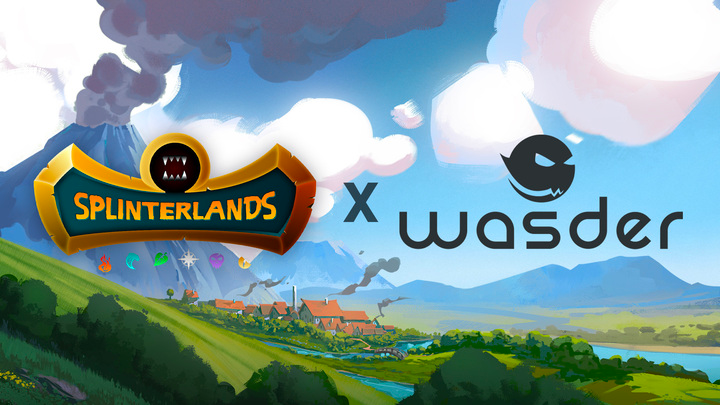 This week, the Splinterlands team is focusing on brokering the collaboration with Wasder. Wasder is a social app for gamers. The app offers its users the benefit of finding friends to play games with. Today, the new season (battle pass) went live, which will feature a lot of Splinterlands related challenges.
Wasder is a mobile app with 520,000 monthly active users and the core audience is Gen Z. Wasder has a history of converting Web2 to Web3 players and it is hoped that it would catalyze the onboarding of more web2 users to Splinterlands and Hive.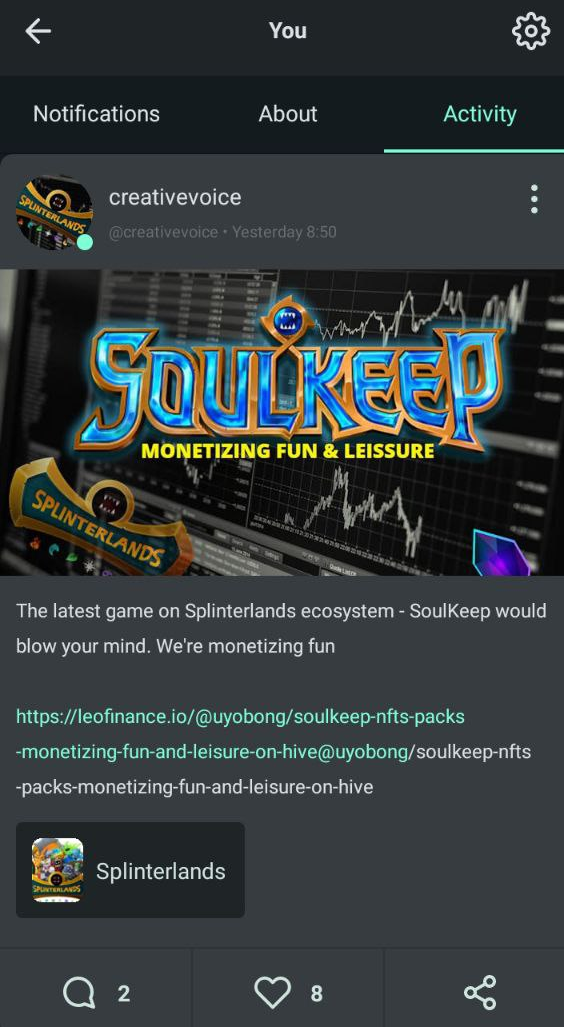 Creating my first post on Wasder was fun and the engagement is awesome so far. Collaborating with Wasder would not only benefit Splinterlands, it would benefit other Hive communities/interfaces through which Splinterlands contents are shared.
Merry days are ahead for the Splinterlands game and community as the yields of these collaborations begin to flow back value into the Splinterlands ecosystem. When the collaboration plans for Managames, Exodus, Legends Of Elysium, MetaverseGo and Mises unfolds, the rebound effects would be massive to the benefit of all.
You want to learn more about Splinterlands, SplinterGlossary is a hot reference center for you.

Splinterlands game is termed the "next generation of collectible card games" in which allows players to collect, trade, and battle with provably scarce digital collectibles with real-world value. Battles on Splinterlands Unlike most trading card games, are fast and furious, and are usually completed within few minutes. The Splinterlands gameplay is simple and easy to learn viz: reviewing combat rules, making and submitting of the team and watching the battle unfold.

If you found the article interesting or helpful, please hit the upvote button, share for visibility to other hive friends to see. More importantly, drop a comment beneath. Thank you!
Let's Connect
Hive: https://leofinance.io/@uyobong Twitter: https://twitter.com/Uyobong3 Discord: uyobong#5966
Posted Using LeoFinance Alpha