Cathy Wood unloaded $COIN shares just before the Wells Notice while Coinbase prepares to fight!
Hi HODLers and Hiveans,
The crypto exchange, which received a Wells notice by the Exchange Commission (SEC) for allegedly violating federal securities laws, dropped more than 20% following the news.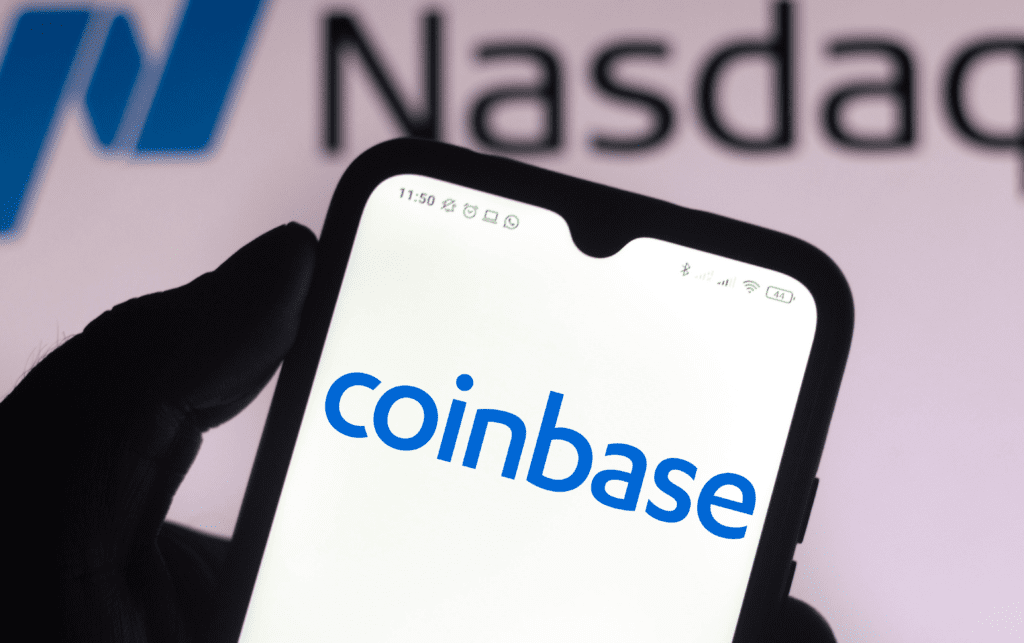 Image Source
Investors and Crypto Twitter have speculated that COinbase's insiders and Cathy Woodmight have known. Insiders sold a lot of shares in February (as they usually do though) while Cathy Wood, luckily or not sold a big chunk of her position on Tuesday, so just the day before...
Coinbase Stock Price

Cathy Wood scooped up 268,928 shares in the company the following day, around $66.30 apiece. The total purchase is roughly $17,829,000.
Previously, she dumped 160,887 shares in the firm on March, 21st for over $13 million in its first COIN sale of the year, taking profits after crypto markets pumped. Good timing!
Coinbase is ready for the legal fight
Coinbase just had enough about being bullied by the SEC. They have operated in good faith and really tried to do everything by the book
I am happy that Coinbase decided to go to court as I believe they have ground and proof to show they tried and SEC was acting in bad faith. Below is a thread from Brian Armstrong, Coinbase CEO highlighting his view and what comes next!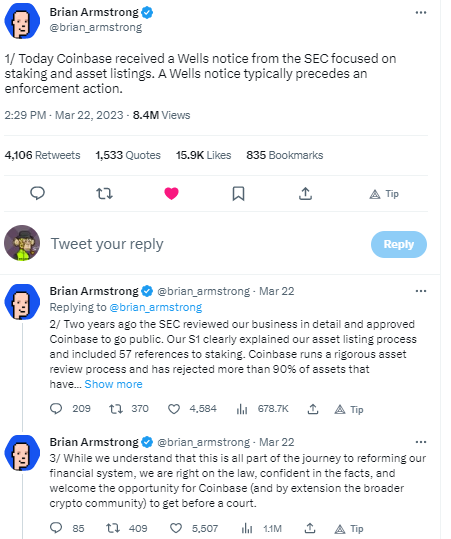 Please find his original Twitter thread here
Posted Using LeoFinance Beta