The WINE ICO is now LIVE !! Be one of the first ones to participate in Hive's 1st ICO + win some extra $WINE !!! :)
2 years ago
Feb 21 2021 3:39 am
-
9 minutes read
FINALLY!!.. after weeks and months of intense preparation we're proud to present you..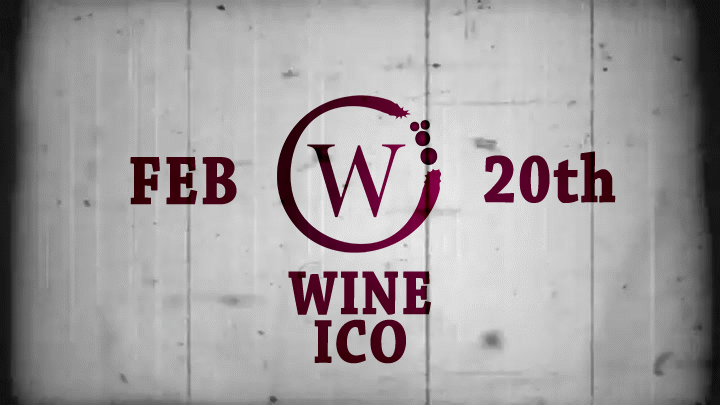 And we have even more things to celebrate! But step by step & sip by sip..

Here is how the sweet & simple UI looks like: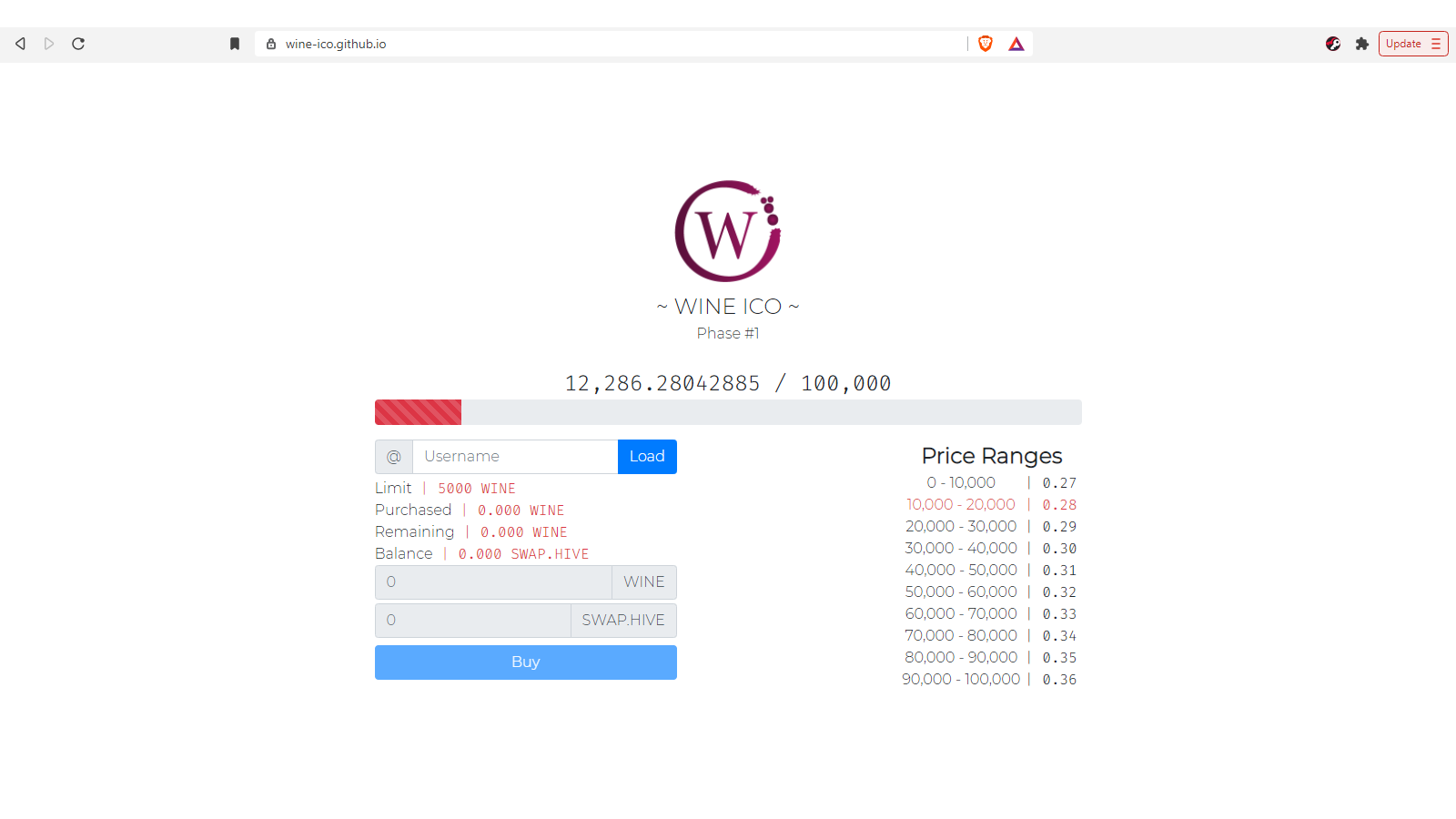 Fresh & clean, isn't it?! :)
Make sure to have Keychain installed or send your SWAP.HIVE directly to @wine-ico to receive your staked WINE ;)
Links & How To below! If you don't know what !WINE is about check out this post
---
The 1st intermediate round of the Pre-ICO (Phase 1) was nearly sold out after some minutes and now we're already in stage 2 of Phase 1. The automated pricing mechanism also works perfectly and moved the price from 0.27 SWAP.HIVE to 0.28 from stage 1 to 2. So by the time of writing more than 10 000 WINE tokens have been sold! We already have one $WINE whale & one orca and quite a few dolphins! And we think there are many more to come now that it starts making waves.
Help us spread the word &
$WINE

all across Hive and win 5 staked WINE for each re-blog + 1 WINE staked on top for every #posh through @poshbot !

You'll receive it once we have minted the allocated tokens for the Business Development & Marketing pool. Follow @wine-token to stay up to date!
We'll make a post with all the WINE winners of this giveaway and the previous ones in the upcoming days after we've published the long-awaited !wine paper v0.1 - so stay tuned!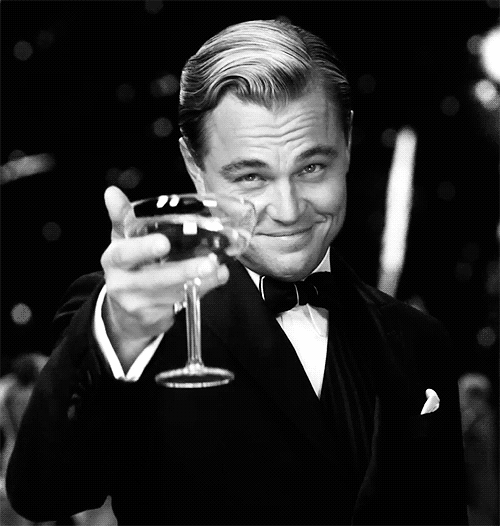 For what do I need staked WINE?
As explained in our announcment post and wrapped up in that banner below, you can..

Since the WINE Pre-ICO went live on Feb. 20th we also fully released the WINE minting algorithm v1.0 & run with the updated reward distribution script, which gives the token its true purpose while creating scarcity. $WINE is an engagement token and needs your !WINE order to be minted. Mining through community engagement & comment rewarding! With that change the extended Soft Launch FREE "MINE WINE" campaign came to an end! You have mined more than 2000 WINE through your passionate community engagement. You are awesome!
From now on you can call the bot up to 5x per day and maximize your shared $WINE rewards with each staking level up. So if you want to use !WINE as before while you earn & share doubled rewards compared to the 1st version of the script, all you need to do is to stake 225 WINE to be able to make 3 !wine orders per day from the @wine.bot.
Here you see an overview over the staking levels:
|Bot calls per day / Staking Level|WINE Stake|author reward|curator reward|total reward per call| |-|-|-|-|-| |#1) 1 call per 24h / Redfish |25 WINE|0.1 WINE|0.1 WINE|0.2 WINE| |#2) 2 calls per 24h / Minnow |75 WINE|0.2 WINE|0.2 WINE|0.4 WINE| |#3) 3 calls per 24h / Dolphin|225 WINE|0.3 WINE|0.3 WINE|0.6 WINE| |#4) 4 calls per 24h / Orca|675 WINE|0.4 WINE|0.4 WINE|0.8 WINE| |#5) 5 calls per 24h / Whale|2025 WINE|0.5 WINE|0.5 WINE|1.0 WINE|
How can I participate in the ICO?
Before you start check the following:
a) make sure to have Hive Keychain installed - and b) add your Hive account's posting & active key to Keychain if you haven't

in case you need to download it, click here to add it to your Brave/Chrome or here for Firefox
now that you are all set..
enter your Hive account in the username bar & press Load
a) enter WINE amount you want to buy - or b) enter SWAP.HIVE amount you want to spend
confirm with Hive Keychain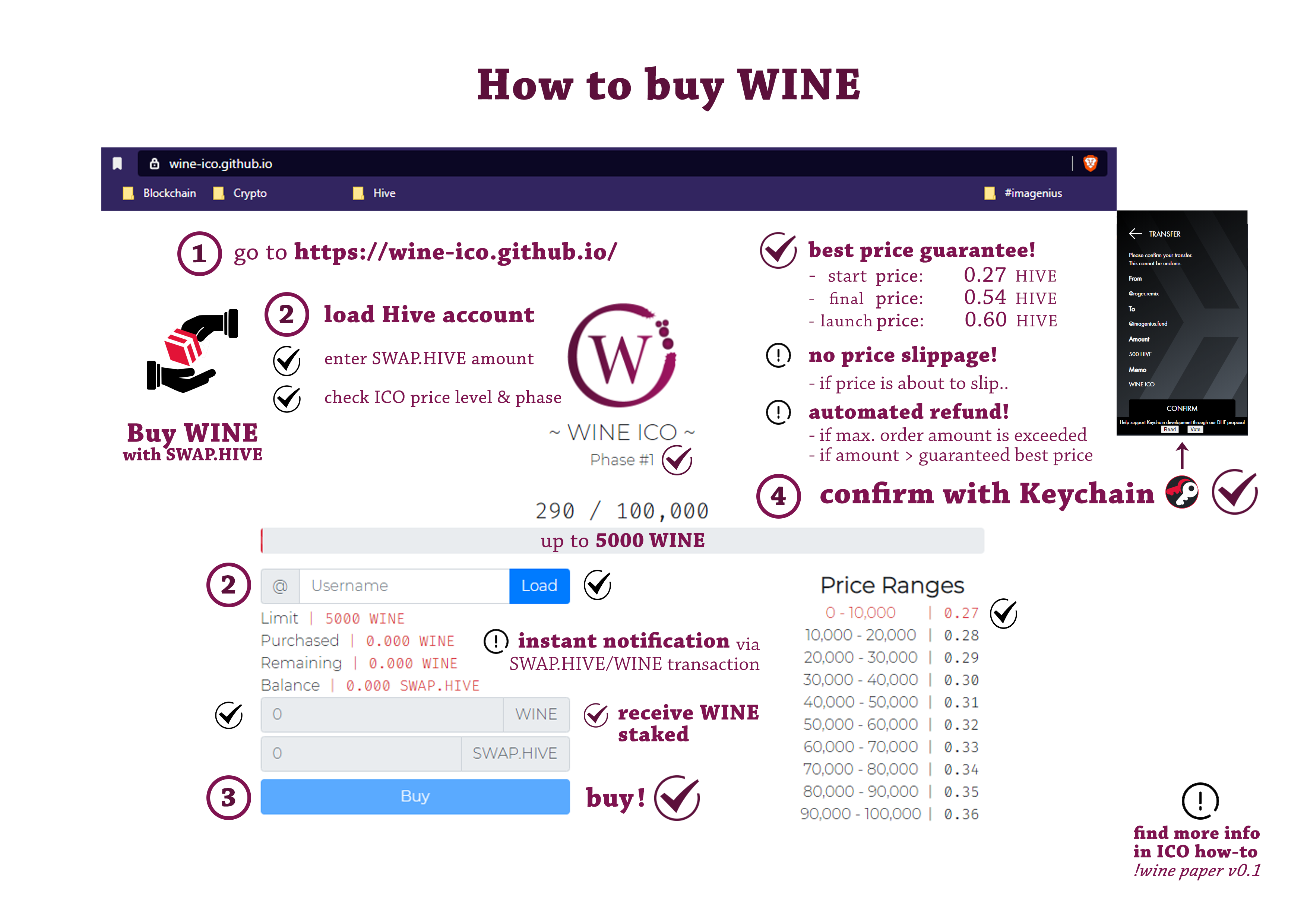 That's it already! You have successfully purchased your first stake of WINE!!
You'll get a pop-up notification once the transaction was signed with Keychain, the block was produced & the tx validated by the Hive & Hive-Engine witnesses.
If you haven't, cast your vote here for the H-E block producers or here for the Hive witnesses.
.. so sweet & simple, tasty, !WINE :)
Check your wallet some seconds later, i.e. in peakd & it'll appear within a blink of an eye - thanks to Hive's incredible speed & feeless transactions! 8)
How cool is that?!?
---
Now comes the DISCLAIMER part! You might say: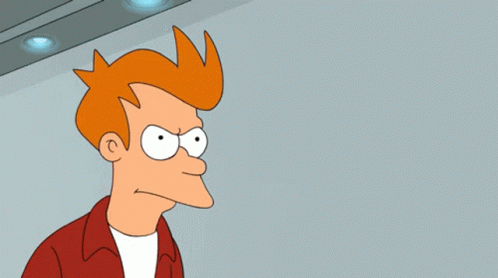 .. but we say "NO, NOT!" - NOT SO FAST. NOT AS LONG AS I'M PRESIDENT! :P
WARNING!: THIS IS NOT FAKE NEWS, THIS IS NO FINANCIAL ADVICE, THIS IS NOT AMERICA!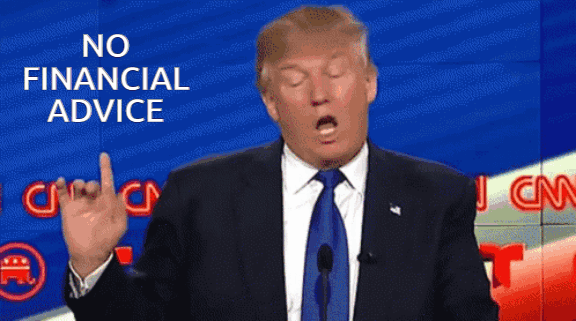 GIF created with tenor
so once again..
This is no financial advice! Please ask the FED or someone who knows how the system works!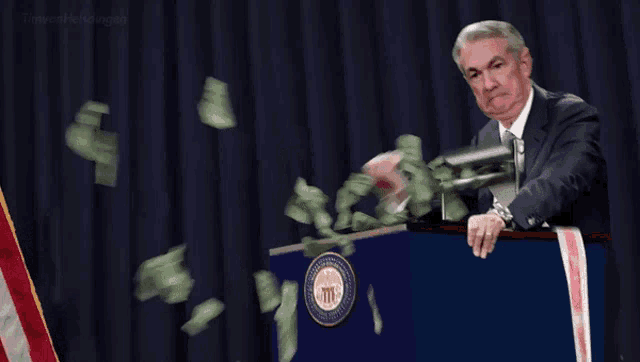 CAUTION!: DO NOT CROSS! THIS IS A CRIME SCENE & NEEDS TO BE INVESTIGATED!
WINE doesn't guarantee that profits can be made in terms of something as valuable as the US Dollar. It isn't pegged to any real life value or exchange rate, but can instead be traded openly against SWAP.HIVE on DEXs like Tribaldex. It comes with a robust and proven tokenomics & a unique minting algorithm, token buyback & burning mechanism. But that alone doesn't make WINE valuable. The price is finally determined by the market and like with (m)any financial product(s) losses are possible for multiple reasons like..
Is that clear enough now?!? Can we continue? < yell >
If someone would ever give an advice it could be something like:
don't invest more than your are willing & able to lose!
see

$WINE

as part of a social media game, a utility token;
not as money or investment
if you see it as such it is an investment in others in the first place!
if you don't know how

$WINE

works, better read the intro post
use the token scarcity & staking reward model (you don't wanna become tragically famous like the Bitcoin Pizza guy :´)
keep your stake at the same level or increase it
"get the cream" - unstake only the rewards
close the spread instead of opening it (placing sell orders > filling buy orders)
only sell the rewards if so
if you ever do a full power-down and decide to sell everything or a lot at once make sure you sell for a higher price than you bought WINE for;
buy low, sell high! - simple as that :)
denote the amounts you have bought
use the chain as your secretary, treasurer & witness;
your keys as your access
your wallet as your piggy bank

$WINE

as a tool to leverage
elevate people, their stories, comments to move the price
move the price to elevate people, their stories & comments surely also works
create a positive feedback loop - personally, spiritually, financially
---
Keep in mind:
!WINE #wine is a community and a Hiver support initiative in the first place. Here we share & care! We don't pump & dump, stop to drop, post & ghost, spam nor scam or cash & carry. We have a small but powerful ethics codex in the #post-promo channel of our CORE Discord. We encourage you to follow and enhance it, treat & serve others like you want to be treated & served. Show acknowledgment & respect! You miss something? Ask for it or make it happen!
Be the change you wanna see in life! - just bee. You. Live. On Hive. Uncensored but decent!
As you might have realized already we take some things seriously, although being a fun project. We want to be good leading examples when it comes to "underpromise" & "overdeliver". Be a proof of how great things start small and that successful projects can be build on Hive - even without having a huge budget, active DHF proposals or political lobbyism at work. We think that $WINE's concept & token design, this & previous publications and the ICO & the UI reflect that well. We hope that gives you a small insight in what we were working on all the weeks & months. See this as a little teaser & outlook on what's possible in the future.
But to make that very clear: being the 1st self-governed DAC on Hive to boost community engagement doesn't mean we are free from failure. Actually the opposite is the case. We try & fail, walk & fall, stand up & move forward, climb & reach higher. Despite WINE's cool features & upgrades it won't guarantee that WINE as a token holds any real life value. What we can ensure though is that the funds will be used efficiently & transparently. Different parts of the DAC guide, monitor & govern the whole process.
Read more about it in the !wine paper v0.2 & in upcoming posts. Follow the official @wine-token account for news & updates!

Take a break to let it all sink in. We know it's a lot :D We do our best to slice it into digestible pieces and serve it to you post by post, glass by glass,

$WINE

by !WINE and week by week. In these days we'll most likely publish in a bi-weekly rhythm, so that we accelerate & create some momentum. We'd appreciate if you share & upvote it if you find this informative & valuable.
Continue reading if you still don't have enough and want to know more about the ICO, the pricing table & mechanism, what makes the UI simple but powerful and the ICO as save as it can get on Hive for now.
THE WINE ICO UI comes with a lot of useful and handy features & USPs like..
WINE & SWAP.HIVE balance -> see the amount of tokens you have in your wallet

price calculator -> enter the WINE or SWAP.HIVE amount and directly see the total price

order limits -> see how much more WINE you can buy

pop-up notifications -> always be informed about the status of your order/transaction

secure & instant transactions -> your keys will never be exposed to us or a 3rd party; they remain in your Keychain

no fees -> no fees attached as long as you have liquid SWAP.HIVE

best price guarantee -> you'll get WINE at the best available rates

order confirmation -> the price & order will be updated before you confirm the transaction

automated refunds -> if a transaction should fail you'll instantly get the SWAP.HIVE back
---
When in doubt track the transaction on the chain by using the HE Explorer for instance. In case you shouldn't find it there check the transaction history of the issuing @wine-ico wallet. In the rare occurrence of an error you'll get a different pop-up notification highlighting the reason why the tx failed - i. e. that you've ordered more WINE than remaining in that intermediate round. In that given case (or similar scenarios) you'll receive an automated refund.
In case you have questions, hit us up in the Discord & post your request in the #support-services channel. We'll get back to you asap - max. within 24h.

Here you see the discounted ICO prices of WINE:
Here's a short explainer how the WINE ICO rounds work:
the first 10 000 of 100 000 WINE tokens have been sold at a price of 0.27 SWAP.HIVE
the next 10 000 WINE will be sold at a fixed rate of 0.28 SWAP.HIVE and so on
from round to round it increases by 0.01 until all 100 000 WINE tokens have been sold
so the last rate in stage 10 of Phase 1 is 0.36 SWAP.HIVE per staked WINE
once the full 100 000 WINE of Phase 1 have been sold, the 1st Round of the ICO begins - Phase 2
the start price will be 0.37 SWAP.HIVE for the 1st 10 000 WINE in stage 1 of Phase 2
then again it increases by 0.01 in each stage (10 000 WINE) until it reaches 0.46 SWAP.HIVE per WINE - which enables Phase 3 (ICO Round 2)
in that phase the start price is 0.50 SWAP.HIVE and now increases by 0.01 each 20 000 WINE until it reaches the full 100 000 WINE being offered in that phase
so the ICO closure price of ICO Round 2 (stage 5 phase 3) is 0.54 SWAP.HIVE
the WINE launch price is fixed at 0.60 SWAP.HIVE, but will be determined by the market as there'll be no sell wall
since 2 weeks WINE trades at 1.30 HIVE+ & always above 0.60 since our users opened the markets
So that was enough to digest for you for today. Otherwise we would have bombarded you with some more diagrams & stats in part 2 of the !WINE data digest. But one step at a time and one stage after the other.
Now we are in stage 2 of phase 1 ;)
So get on board before the spaceship takes off and as long as it's early. See you on Moon, Mars or in the CORE! 8)
---
powered & envisioned by @imagenius

---

---
Last but not least a big shoutout to @ali-h for the amazing coding work although being short on time! And another one to @theguruasia for not giving up on us while we were sick, busy or even close to exhaustion. Great technical project oversight and thanks for all the testing & extra hours to hit the goal. Epic guys!
---
So, see you all soon on the Moon, on Mars or on Hive! Let's chat some more in the CORE!

Cheers all,
your TEAM !WINE