Now that liquid steem is a bit harder to come by, we are converting all the SBD we can get our hands on into STEEM. Because I remember each steem for more than one SBD, getting several steem per each SBD seems like a great deal for the Fund.

The only way we know how to access this internal market is from steemitwallet.com, which has a wonky cookie problem since I once logged in with a different account and cannot for the life of me log out. Not even the blessed ctrl + F5 logs that user out. So we just use an incognito tab.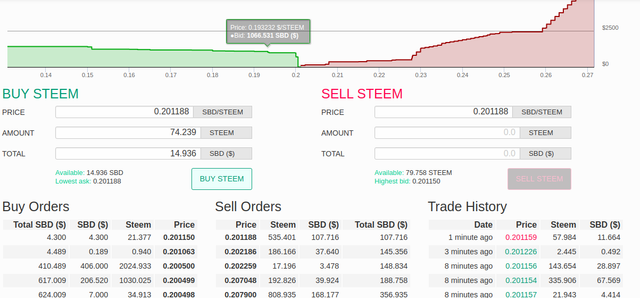 Here is a look at the market page. You can see the volume spreads and buy or sell steem for SBD. Here I am selling less than 15 SBD, and the offer on the market nets us over 74 steem.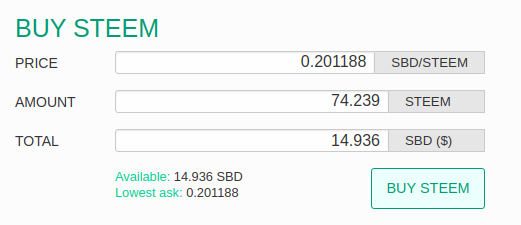 With so much liquid steem on hand, we decided to make a POWER UP!

Our power increases, and the fund continues to reach out to builders and support those in the portfolio. This week we have reports of several new members coming up, stay tuned!
This is not advice, It is History. Do your own homework.
Posted via Steemleo