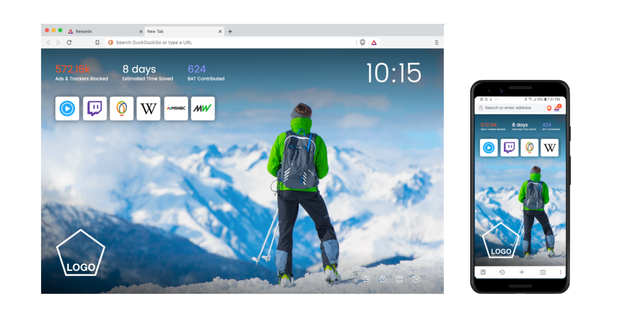 Hi, I'm excited to share the info with you guys which the Brave team announced via twitter on January 15 that users would be able to earn BAT by simply viewing images in the Brave browser, without even clicking on the pop-up of privacy first ads!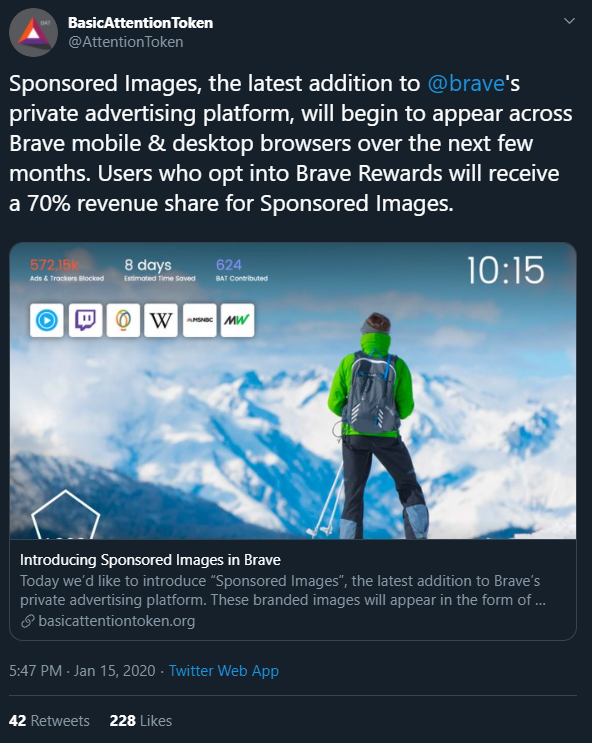 In the new option, sponsored images will be displayed on a rotational basis on the new tab page.
If you haven't used the new generation browser, I recommend that you give it a try. 
I'm new to steemit, any support would be appreciated!