Harvard researcher says German regulators may have an answer to out of control drug prices; An argument that technology creates more and better jobs than the ones that get destroyed; Industry observers suspect that the FTC has launched an investigation into Amazon; An argument that retirement fears may be well-founded; A Steem photo-essay with photos of Fasilides' Castle in northern Ethiopia
---
Fresh Internet Content Daily: Welcome to my little corner of the blockchain
| | |
| --- | --- |
| | Whatever gets my attention |
Links and micro-summaries from my 1000+ daily headlines. I filter them so you don't have to.
---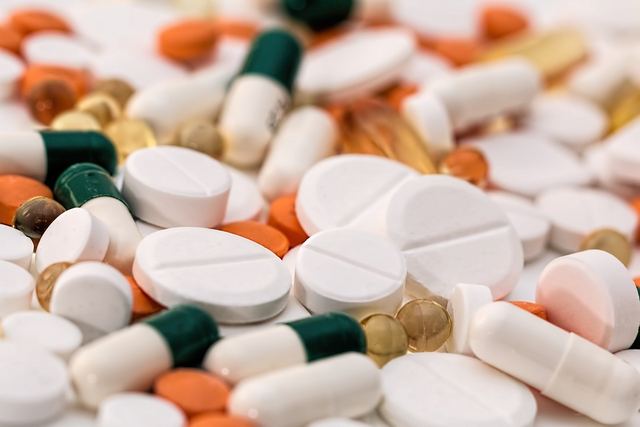 pixabay license: source.
Germany May Have the Answer for Reducing Drug Prices - Sometimes, topics emerge that challenge my preconceived ideas. Here's one. Research from Harvard's Ariel D. Stern indicates that Germany's regulatory regime is controlling rising prescription prices without impairing innovation. In short, the idea is that drug developers have to demonstrate enough improvement over previous similar and cheaper drugs in order to justify higher prices to regulators. Stern says that this has resulted in millions of Euros in savings for German consumers and insurance firms. Her research found that under this regime, firms are 10 times more likely to withdraw medicines that can't demonstrate added benefits and 98% of medicines that could remained on the market. It's not clear how this applies to the US market for two reasons: (i) the US market is more fragmented than Germany; and (ii) Medicare and Medicaid do not include a drug's performance in coverage decisions. The article suggests that because the withdrawn medicines showed no added benefits, no patients were harmed by the withdrawn drugs, but there does not appear to be empirical support for that claim. Stern and colleagues have been studying health care innovation for a decade, and her next effort is to study the effect of Germany's pricing regulations on anti-cancer drugs.


Technology Creates More Jobs Than It Destroys - Here's another one that challenges preconceived ideas, although personally, I'm neutral on this topic, and I like to read all viewpoints. In this essay, Jean Vilbert argues that history and current data both demonstrate that technology creates jobs, in fact, he says it is a "job creating machine", getting its power from the process of "creative destruction". The essay lists examples from the past like telephone operators, typesetters, and lumberjacks that were replaced by today's jobs, and points to a report from the Institute for the Future (IFTF) predicting that 85% of the jobs in 2030 have not yet been invented. The article also points out that technology doesn't always replace people, but frequently it complements the work force, which serves to create new jobs. The article also links to this Youtube video:

A brewing FTC antitrust investigation into Amazon is looking more and more serious - According to Bloomberg, industry observers report that FTC officials have been interviewing small businesses about their relationship with Amazon, including questions about the percentages of sales that come through Amazon. The number of people assigned to the work, and the length of the interviews (90 minutes) indicates to these observers that the FTC could be in the early stages of an investigation. Amazon and the FTC both declined to comment.
Opinion: Are fears of a retirement crisis overblown? - This article is a response to fears of a retirement crisis are overblown — and these numbers prove it, by Andrew Biggs. This author, Alicia H. Munnell, looked at the data from the first article and argued that Biggs picked a bad starting point to look at the data, because the sample size was too small to conclude that retirees are more satisfied now than in 1992. Munnell argues that if you start with a sufficient sample size, the numbers have remained stable since her preferred starting point, in 1998, and concludes that she's not persuaded but will continue looking at the data in question.
STEEM The Castles Of Fasil Ghebbi, Ethiopia (Part 1) - In this post, @joshman posts from his blog and through @steempress with ten photos of Fasilides' Castle in Fasil Ghebbi, which is a 16th-17th century royal compound in the northern part of Ethiopia. The compound is located in Gondar City, which is a short domestic flight away from Addis Ababa, the Ethiopian capital. According to @joshman, "These buildings are a testament to the sophistication of the Ethiopian empire during this age."(A beneficiary setting of 10% has been applied to this post for @joshman.)
---
In order to help make Steem the go to place for timely information on diverse topics, I invite you to discuss any of these links in the comments and/or your own response post.
Beneficiaries
---
My other open posts
(as of Wednesday afternoon)
---
---
Sharing a link does not imply endorsement or agreement, and I receive no incentives for sharing from any of the content creators.
Follow on steem: @remlaps-lite, @remlaps
If you are not on Steem yet, you can follow through RSS: remlaps-lite, remlaps.

---
Thanks to SteemRSS from philipkoon, doriitamar, and torrey.blog for the Steem RSS feeds!