Can anybody tell me what's going on with the SNAX project? Was it too good to be true?
There are no rewards since August 27th.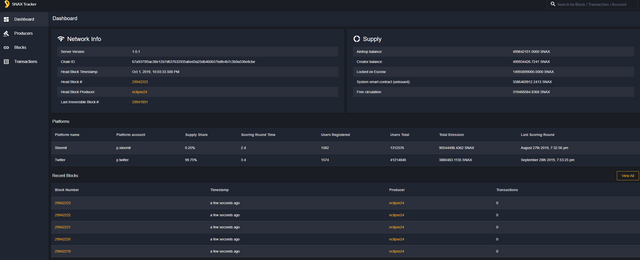 Apparently new blocks are being produced yet there are no transactions.
Did I miss some important announcement?
Can I withdraw my SNAX tokens?
Or is it just another thing to be forgotten in this weird crypto social media attention reward world?
Thank you very much for your answers.
You know, I keep two windows open in my Steem profile in Chrome - SNAX wallet and block explorer. I have a feeling I should close them and never open them again.
It looks like SNAX is no longer an investment and that it never was.
What are the block producers saying? Some of them are active here on Steem too.
---


Join Actifit program, stay fit and earn crypto - STEEM, AFIT, AFITX, PAL, SPORTS, ZZAN, ...
Vote for Actifit as a Witness
Official Actifit links: Discord | Website | Android app | iOS app | FAQs | Text Tutorial | Video Tutorial
Disclaimer:
I am a long-time Actifit user and ambassador for the program. Please, ask me anything about it.


Better and better
---