Before I joined Steem I was on the Tsu social platform that paid users from advertising revenue. The funders pulled out and the site content was lost, although I have a download of my posts somewhere. I still stay connected to some people who were on Tsu via LinkedIn, but quite a few are on Steem too.
Eileen Brown is a writer for ZDNet who I met a few times. She posted a link to an article she wrote about Twetch. This is a blockchain-based social platform using Bitcoin SV.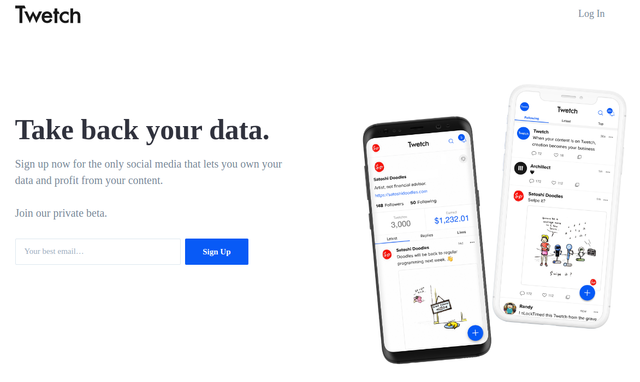 Unfortunately it seems you cannot see the content of the site unless you are accepted onto their private beta. I really see that as a bad move as people want to evaluate a site before joining up. People are tweeting that they are making something, from cents to dollars, but how does it have value when the audience is so limited? One interesting aspect is that it cost you a couple of cents to post. That helps to make spam less viable. Steem requires you to have resource credits, but you do not need much SP to make it possible to post a lot.
They have a few thousand Twitter followers, but that does not provide much information. Eileen's article may be about as much information as is available. Another former Tsuvian Bryan Daugherty is pushing it on Twitter. I am having a discussion with him on the LinkedIn post.
I have not seen anything out there that really compares to Steem in openness and decentralisation whilst actually paying users with a token that has actual value. Maybe Twetch is comparable, but they have some catching up to do. It is by no means certain which platforms will succeed. We have seen that Steem has struggled to grow despite having something that really does work. People are put off by the complexity and sometimes by the sort of content and reactions they see.
The future of Steem is largely up to us. If you believe it deserves to prosper then you ought to be spreading the word. It is in your interest as the Steem price will not improve without more exposure.
Steem on!
The geeky guitarist and facilitator of the 10K Minnows Project.