We have frozen in the rewards for November, if you were enrolled by adding DELI to @spinvest-neo you will get a payout! I will post the tentative figures here, but I suspect no changes. My bud @SSUK has the snapshot already in safe keeping, we will use that for the calculations of rewards!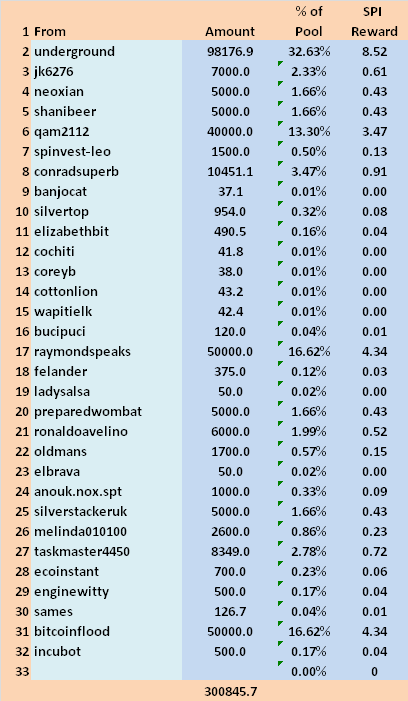 A keen eye will notice that it takes perhaps 100 NEOXAG to register on the SPI scale, at 0.01 SPI which is the smallest unit we pay down to. This has been the policy of Mr. SPInvest from day one, and we will adhere to this as well. BUT, since I am donating my personal stake until February 1, 2020, I will award these 'seed accounts' a 0.01 SPI then divide the rest evenly amongst the larger accounts. I would encourage all participants to get up to a 100 NeoxAG level as soon as you can, so it will move the needle next time 😎
There were over 1400 liquid NeoxAG (available for payouts) deposited into the account, and nearly 2900 'earned total' but Neoxian has a 50/50 structure. The same amount was 'powered up' so we will discuss a power down strategy once we get the community voting and such sorted. If you want a preview of how this will go down, @spinvest-leo is our template. Mostly we are different from LEO, in that we do monthly payouts.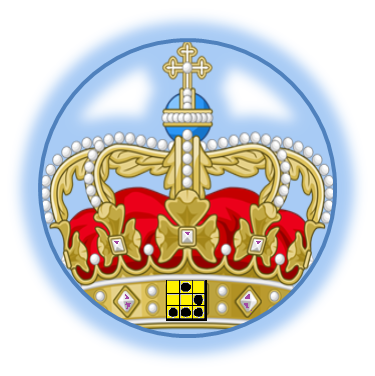 Adding PALNET and MARLIANS to the tags, these communities keep sending tokens to my "UNDY" Account and we might as well monetize those too!
🤣