Hello everyone and welcome to this Saturday's post. Today i will be mostly showing your guys where all the STEEM POWER is. It has been almost 2 months from i last did one of these update posts. They are always fun to do and i like to show off that SPinvest is tracked down to faction of a STEEM cent our balance sheet is clean. I go through each delegation group and explain a little bit about where we are and what we can do in the future.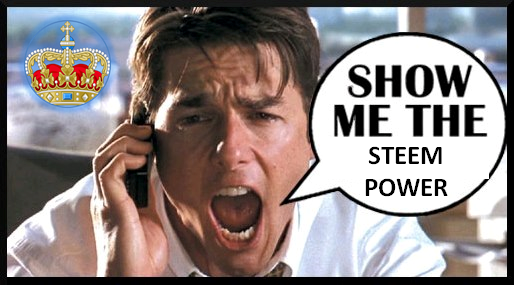 Steem powered investments @spinvest has been set up to offer an investment fund based on funding from STEEM POWER. Investments are funded through extracting value out of STEEM POWER and taking advantage of STEEM's high inflation rate. The aim is not to get rich quick; the aim is to build a safe portfolio of investments that will stand the test of time while ensuring all investor's starting capital is not at risk. Full details can be found here
Don't forget the SPinvest Treasure Hunt has started, get involved
SPinvest is hosting a treasure hunt for everyone on Steemit and it's tribes. Collect the letters to unlock your treasure chest. You can click here to visit the treasure hunt post and join in. All mates required on deck!!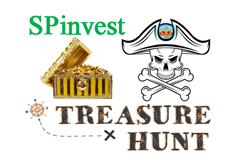 ---
Show me the STEEM POWER
You can see from the screenshot below where all the STEEM POWER is. Orange is dlease and black is other.

That's it! Post finished!
See ya's tomorrow
Ok, but for real
This total's 71,625.11 STEEM POWER. It is a short list and it will get shorter when current dlease leases expire. I don't expect any major changes to happen with non-dlease leases and delegations.
---
Dlease
Hmmm, not looking good, to be honest, we can earn a better ROI in other places that are completely passive and don't require any tracking. So my short term plan would be to forget about dlease. It's a dead duck for us, the highest paying request is 12.4% and we can do better than that.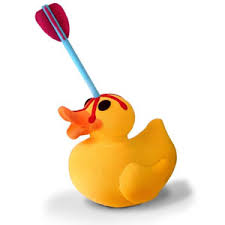 Filling dlease requests is using up 4068.333 STEEM POWER. This is a far cry from the 20-21% we got pre HF21 when we had almost 25,000SP on dlease. Oh well, that's the world of crypto for you, you never know what's happening. We can all thank newsteem for that.


Balancing the book
72072.67 - 4068.333 = 68004.337
---
Off Market leases
This is by far where most of our STEEM POWER goes. We have been building these up over the past few months as dlease leases have expired. I think all 3 are happy with the amount they have and we look forward to supplying SP to them for a long time.
We currently use 63,556.75 STEEM POWER to fill off-market lease's. Damn, that's pretty much 90% of our STEEM POWER. Maybe time to spread the eggs a little now we have a good foundation of earnings to work with. These 3 leases bring in 216 STEEM a week. It was more but.......it's not now. Again no major changes planned here.

Balancing the book
68004.337 - 63556.75 = 4447.587
---
I think we are onto something with this one. In a nutshell, we delegate SP to this and it pays out Leo tokens every day. It pays around 18% consistently. It goes up and down but not by much at all, i think it depends of the ratio between Leo and STEEM because it is SP delegation, no Leo Power. We receive roughly 2 Leo tokens per day per 1000 SP delegated. That does not sound like a lot but 2 Leo tokens are worth half a STEEM. Half a STEEM every day for 1 year is 180 STEEM so 1000 SP delegated earns around 18%. We have 4000 delegated and receive around 8 tokens a day which is being collected up and sent over to spinvest-Leo for the time being.


I think a medium-long term plan here would be to get it to 10,000 SP delegated. Like i said above, I'm fairly sure its payouts are based on STEEM and not Leo so it's more stable than doing delegations for other tokens offers.
Balancing the book
4447.587 - 4000 - 447.587
---
I love it when things come together
We need to find 447.587 STEEM to hit our target of zero and balance the book completely. Right now your looking at the screenshot below and thinking that's not 447.587 and there is a 0.267 difference.



Now...it took me a long freaking time before i figured this out while doing the first "show me the SP" post. Every time i reworked the numbers, we had more SP, just a little bit more. It is STEEM inflation at work, if you go the SPinvest wallet and refresh it, chances are the SP balance will be raised by a tiny fraction. It's been about 2 hours from i started writing this post as i have had some food so 0.26 STEEM sounds about right.
Book Balanced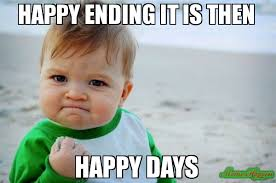 As planned from launch, everything is simple and easy. I am not doing anything you can not do yourself. Always keep it simple, it's easier the fix if things go wrong are a lot easier to track everything.


Below are steemconnect hotlinks that allow investors to buy SPI tokens directly from @spinvest. Each token is currently priced at 1.20 STEEM and beside each link is the true STEEM cost to reduce confusion. You can also send any amount directly to @spinvest and i will issue you SPI tokens to 2 decimal places for the value of STEEM to send. All tokens bought directly will be sent to investors SE wallets within 24 hours but most likely much sooner.
.
5 SPI tokens - 6 STEEM
.
10 SPI tokens - 12 STEEM
.
25 SPI tokens - 30 STEEM
.
50 SPI tokens - 60 STEEM
.
100 SPI tokens - 120 STEEM
.
250 SPI tokens - 300 STEEM
.
500 SPI tokens - 600 STEEM
.
1000 SPI tokens - 1200 STEEM
.
2500 SPI tokens - 3000 STEEM




| Information | URL Link |
| --- | --- |
| SteemPower Investments Introduction Post | Click HERE |
| SteemPower Investments Club Partnership Agreement | Click HERE |
| How to become a club member | Click HERE |
| How to convert SE tokens into SPI tokens | Click HERE |
| Join the SPI club Discord server | Click HERE |
| Join the SPI curation trail | Click HERE |
| What's best for the SPI Club? Centralized vs Decentralized | Click HERE |
| SPI tokens 95% buyback guarantee | Click HERE |
| SPI Club monthly Fiat to SPI token group buy | Click HERE |
| | |
| | |


All questions are welcome, please ask in the comments below