SHARE YOUR BATTLE Weekly Challenge! LIFE SAPPER
---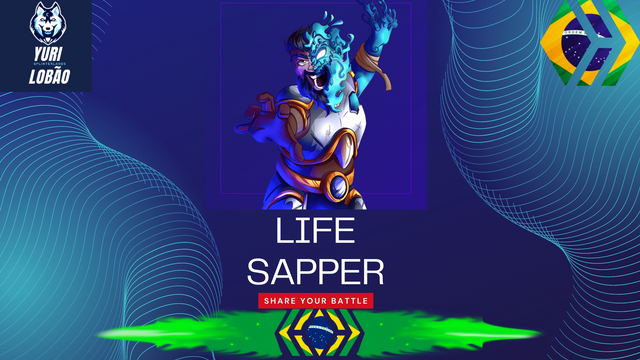 In this week's challenge, the terrible Portal Spinner, a DEAD element, 3 mana cost card, with 1 Magic Attack, 2 Health, 2 Speed, these attributes in the base Lv 1 card.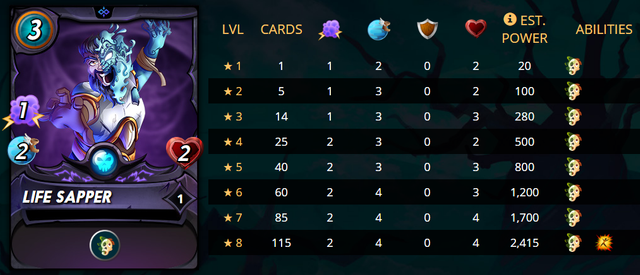 MARKET
It has low cost of both sale and rent, ranging today from the lowest values of 0.10 DEC/day for rent and $0.15 for purchase.


A good purchase for players who are keen on the DEAD element.

TEAM
I formed a balanced team varying the 3 attack characteristics.

| Thaddius Brood | Excellent Summoner taking life attribute and magic power |
| --- | --- |
| Harklaw | Strong tank with damage recoil skill |
| Bone Golem | Second tank holding magic attacks |
| Magi Necrosi | Strong magic sniper |
| Life Saper | Responsible for strong attacks mined the enemy |
| Sand Worm | Powerful back line attacker |
| Dhampir Stalker | Helping firepower and protecting the backline |

BATTLE
The Rules for Battle are:
| Rule | Description |
| --- | --- |
| Target Practice | All Ranged and Magic attack Monsters have the Snipe ability |
| Spreading Fury | Monsters get the Enrage ability. Has increased Melee attack and Speed when damaged. Values are multiplied by 1.5 and rounded up |
| Mana | High mana cost can form a powerful team |
A battle against a strong EARTH team focused on magic damage and strong tanks, but the enemy did not expect a strong formation with anti magic tank!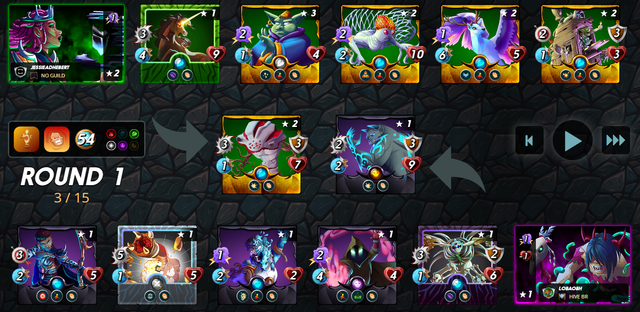 A nice victory against even Summoner and higher level enemies, victory by strategy!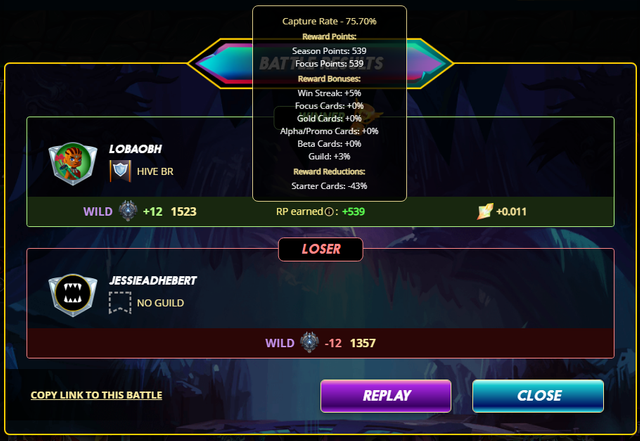 A low RP achieved considering that I'm in the Silver I league, but Capture Rate at 75.70% in addition to -43% because of the Starter Cards used in this formation. More 539 RP to help with Focus and 0.011 SPS.

CONCLUSION
LIFE SAPPER one of the most versatile and interesting cards, low cost and great ability in addition to magic damage, one of my favorite cards in the DEATH deck, decides several battles mainly with low mana cost, I always use and will continue to use it, in the future I hope to be able to evolve your level.

Come to the Splinterlands universe,
If you enter my link, leave a comment that I will help.
https://splinterlands.com?ref=lobaobh
@splinterlands @play2earn

Image source: Splinterlands.com, Canva, partition by @michupa

---