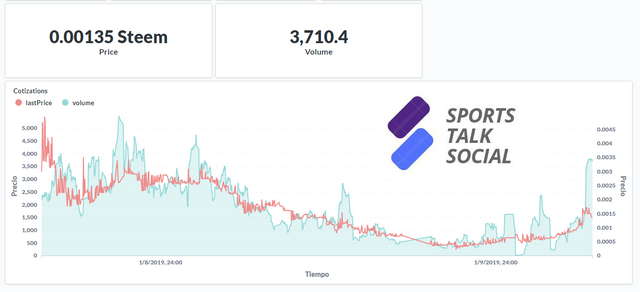 Hello friends!
These last few days have changed a lot the atmosphere in sports talk social. From being a hopeless token we have grown 300% or more in less than a week.
The increase in volume with the rise represents those people who accumulated token, but not with a project, but waiting for it to go up to sell, these people are selling right now on their way to heaven ...
But, what can we expect from your behavior in the future? For me it is still a very undervalued token, but it is also true that it takes time for speculators and opportunists to sell and the tokens end up in strong hands.
I expect a little correction before keep going up...
Therefore I believe that beyond the rapid rises, I expect an upward behavior as more entities and clubs enter that have a plan to use this great social network and create strong communities.
These are the levels that I have found in the decline, I think those same levels can mean corrections in the rise and therefore are levels to pay attention ...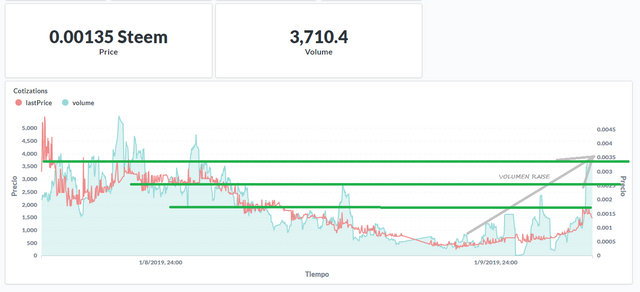 As you can see, there has been a small pause in the ascent in the level we have left behind, and in which we are currently, also coincides with accumulation in the descent.
Let's see if the rise also follows these patterns...
As long as it is clear that this is not an investment advice.