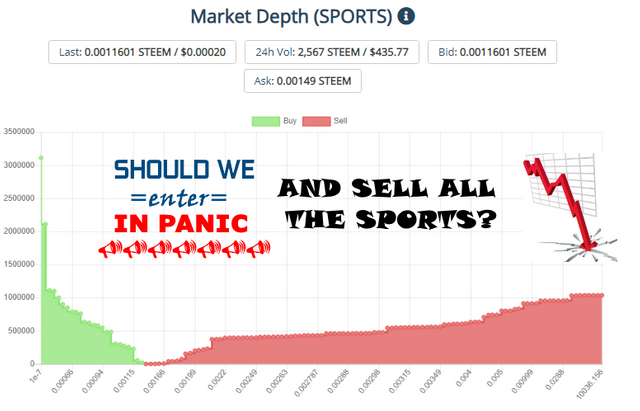 The beginnings
The token has lost almost 90% of its original value since it was launched. This is probably due to a bad choice of starting price. Since that time in any case, the price has oscillated a lot and the token in general has had a good average volume compared to that of others in the steem-engine.

In this illustration we can also see that the volume from the beginning of August began to decrease gradually until yesterday, when it has had a rebound that has continued during the day today.

In the black line we can see the evolution of the volume peaks since last month. Even so, it must be confirmed that this upturn in the image is only intuitive. In addition we see that accompanied by the increase in volume also have a slight recovery in the price as can be seen in a graph of recent days.

Current situation
Although as you can see the situation seems to have just changed, it is early to have confirmation, let's see if today the price closes above 0'00011 to have this confirmation, remember that yesterday came to sell for 0'00008 in some moments of the day.

Let's see if in the next few days this change of trend is confirmed and we can see an increase in prices. Don't panic. Take this opportunity to buy at a good price and wait for better times.
This of course is not financial advice as I am not a financial advisor.