---
Overview:


What can I say? Things have been going smoothly when it comes to quests, and battles in general. Likely a product of just how much I was competitive last season but who knows, bottom line is, I'm kicking ass.

Yes, yes, I know I do tend to spout similar bravado when the season's just beginning, only to be repeatedly humbled once I've reached Gold I. And at an even more alarming rate when the season's in it's last days.

But nah fam, it's pretty much official at this point, I haven't spent more than a hour or 2 on a quest since the season started. Of course, that's excluding Friday's water quest that took me over 16 hours, with many breaks in between. But other than that, that's it.

Otherwise l have been reking havoc left and right, and getting rekt more than a few times too myself making morticians very happy too.

I.e; Yesterday, I was hit with the Zintar quest. I finished it within 40 minutes, but you already know how I roll when Zintar is my partner. Body bags everywhere.


Upgrades:


But still, in order to reduce the chances of my ego getting crushed yet again once I'm past 2500 in rating, I've taken some precautions, I made some upgrades to my collection.

Upgrade #1: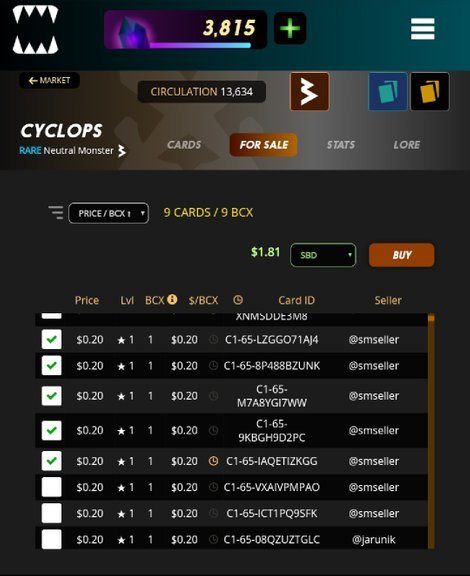 ---
I bought 9 Cyclops for 2.521 SBD, to make it reach level 4. It's a bargain if you ask me. Those are rather cheap purchases, and I'm quite sure this move will be worth it, even short term.

I can already see it. Cyclops quipped with it's brand new shield ability, it's attack's increased damage, and for the final nail in the coffin, backed up by Selenia. Can't wait!

Upgrade #2s:


While still on the subject of leveling up monster, I hadn't done it for my reward cards in some weeks now. I decided to correct that.

The ones I leveled up were;

Beetle Queen: To level 3

Divine Sorceress: To level 4

Manticore: To level 3

And maybe 1 or 2 more I can't recall now.

Now, let's see just how far these minor upgrades will take me, as I'm still waiting for my incoming major upgrades.

In a last week post, I had said that I'll buy 15-20 untamed packs by the time the pre-sale ends. I'm already at 13 now, thanks to the 3 packs I bought last night. Those purchases came with a decision, finally, I'll be getting 20 packs by pre-sale's end. I'm a sucker for round numbers.


Daily Dividends:
Sunday's:


I was assigned the water splinter. It went relatively fast, a little bit over 2 hours.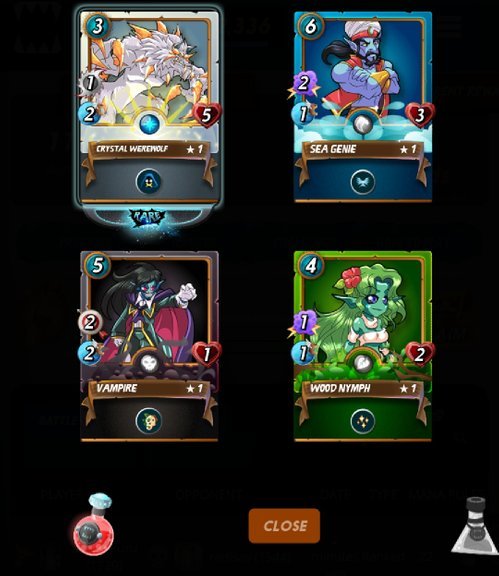 ---
Monday's:


Ok, this one surprised me quite a bit to be honest. I was assigned the Earth quest and it took me just a bit more than an hour. Normally this quest takes me a lot longer, because although I don't suck anywhere as much as with it as with Life, it still usually gives me a lot of problems. Ironically, when my Earth monsters are summoned by Selenia, 8/10 I'm winning that battle.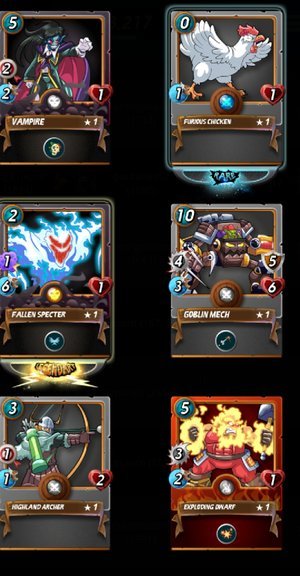 ---
Yesterday's:


Very happy morticians. Completed in 30-40 minutes, only lost 1 game using Zintar.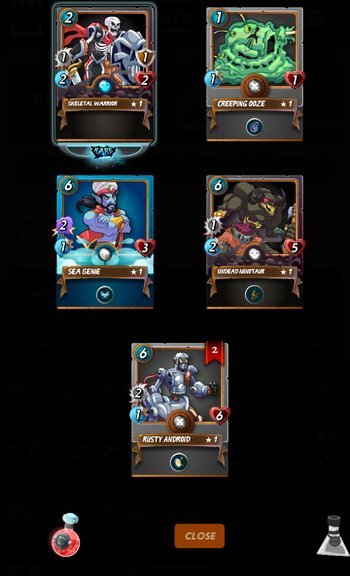 ---

Well that's it for this edition, credit for the dividers goes to flauwy and the steemmonsters team. And until next time;
PEACE!!
---