Are You An Addict Like Me?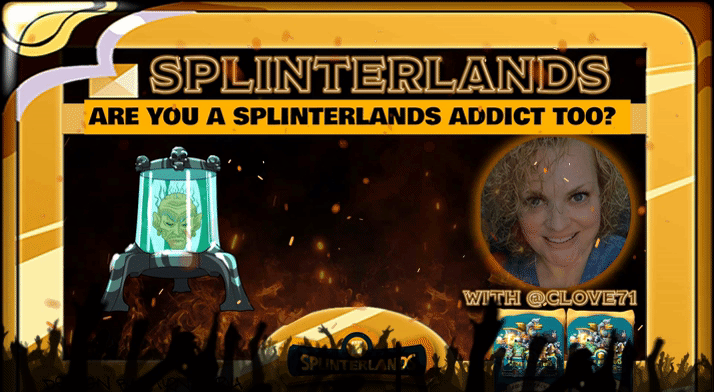 Hi, my name is Chris and I am a Splinterlands Addict! Most people know how much I love playing Splinterlands! It is my favorite game ever! I got into crypto games heavily a few years ago. I think I am still on the #1 on the leaderboard on Cryptofighters, LOL! I could not stand playing on the Ethereum blockchain. It is so slow and the gas fees are so high. It was expensive just to battle one time with someone. Sometimes it cost me up to $6-7 a match! I love the Steem blockchain so much, it is so fast and free compared to the Ethereum Blockchain. No one can beat that! When Steem Monsters came along, back in May of 2018 I was so happy! I was already on the Steem blockchain for about a year and loved it. I could finally stop playing other crypto games like Cryptofighters and Cryptokitties. They were so boring compared to Steem Monsters which has now rebranded to Splinterlands! They have improved the game so much and in such a short amount of time. Battling, Tournaments & Guilds are simply amazing so far! I took all of my crypto little by little and invested when I first started. It was not much at the time. I had about 1.5K in Bitcoin mostly and a little Litecoin.



My collection grew and continues to grow today by battling my daily quests and receiving my daily rewards cards and DEC! Dark Energy Crystals are awesome in-game tokens. You can buy things like cards on the market, packs, potions, etc. I love it! I was an instant Steem Monster addict! I played it all the time and still do. I spend a lot of time checking out my cards value in Discord. Today my collection on clove71 and my alt account sheplaysmonsters is worth a total of $22,700! This is so incredible to me. I am not rich, so I can't go buy hundreds of packs all the time but little by little you can grow your account into a great one. I look at the game as so much fun, I love to battle and also it is cool to find cheap cards on the market and flip them. It is equally fun battling and opening new packs. I simply love Splinterlands and the community!

I have joked so many times before that I was going to start a Steem Monsters/ Splinterlands Discord support group for people who are true addicts just like me. It is when a few people asked to join I said we gotta get a group together here of Monsters addicts like me. Those who are are a fanatic! A Steem Monsters Addict! You know who you are as your family may have complaints, lol! You know you are an addict when all your free time is spent on Monsters! I know there are a few of us around like that and I was thinking if those of us who wanted to share with others can come together to help one another out. For some, you might be able to become a better player even. For example, every season ending is the same for me. About 4 days out or so, I start battling and trying to hang right near the top 10-15 or so. Gradually just coasting along. I have a problem of not stopping when I get up high. For example, this past season on the last day I was around 17th place or so around noon or so with a rating of around 5,140 or so. I knew the smart thing was to not play anymore as it is the last day and we had about 10 more hours to go. It was very hard to get up high on the leaderboard and stay there. I should of just "parked" and left. I did not. It did not help that my Mom called shortly after and told me my Step Dad was sick again. I knew he has been the past year or two. I definitely should of stopped playing then for sure but I didn't and of course, I just kept mostly losing at that point.



If I had a support group for fellow Monsters like myself. I could of went in there and said where I was on the leaderboard and that I am going to keep battling and they would have said Nooooo! DO NOT play now! LOL! That is what I am picturing anyway! This is what I would like to be apart of. A private Steem Monsters / Splinterlands support group where we can all help one another become a better player by supporting one another during hectic times like the end of season. I would like to keep it very private though as I am serious about this, although it is very funny and I do laugh at it all the time. It also is a very serious thing too. I think a support group would help me in that I can see how many others are going through the same thing. We can all help each other out! we can help one another be a better player in the game! If you are interested and you are a serious Monster addict...please shoot me a DM on Discord and let me know you'd like to join. You know who are you. Every season-ending my family knows it is that time again just by the way I am acting! It can get stressful at times along with exciting and fun! This will be a super private Addicts group as I will be approving each request I receive to join. I already have our old Discord for tournaments we used when tournaments were manual. I have added a private chat room in there for us Monster Addicts! Again, this will be a fun place we can go and everyone there will understand the state you are in as they have been too. Only active members will be allowed, no lurking. I wish you all luck in the game and I can't wait to hear from you! Splinterlands to the moon!

You can start playing Splinterlands now for FREE! Check out this video of how to HERE A big thank you to Flauwy for the awesome Splinterlands community dividers!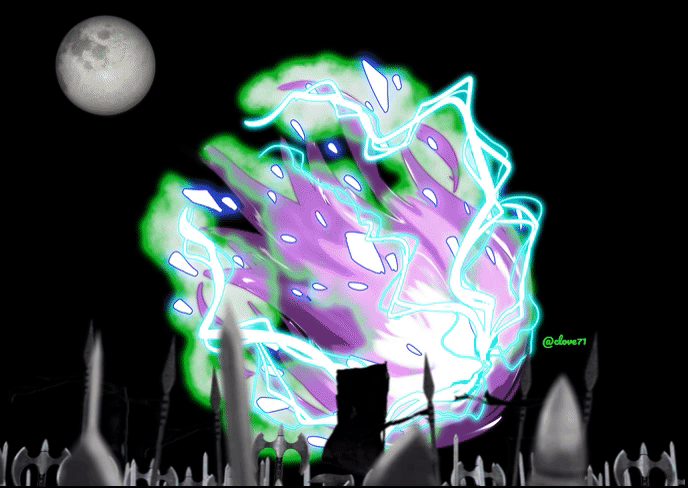 We have less than a week left until the Splinterlands Kickstarter Ends! Get in on it while you can HERE
Check out the Fundition where you pay with crypto HERE
Remember to check out all of the Splinterlands weekend tournaments going on! You can win a lot of DEC in them! Make sure you sign up for Splinterlands 1 MILLION DEC Tourney to celebrate the Kickstarter and Fundition early success HEREwhich will take place on November 7, 2019!
Are you new to Splinterlands? Contact me in Telegram or Discord for a free starter set promo code to start earning free crypto today! Get in the game NOW!


Have a great day in Splinterlands everyone!
I wish you luck in your battles and daily quest rewards!
I will see you all on the battlefield!
May the Monsters be with you.
Chris Love @clove71
Splinterlands Rep

Splinterlands Discord HERE
Facebook GroupHERE
Splinterlands Official Facebook Page HERE
Splinterlands Telegram HERE
Immortal Gods IG - HERE
YouTube Splinterlands Content - HERE
Splinterlands 3Speak Community - HERE
Splinterlands Dtube Content - HERE