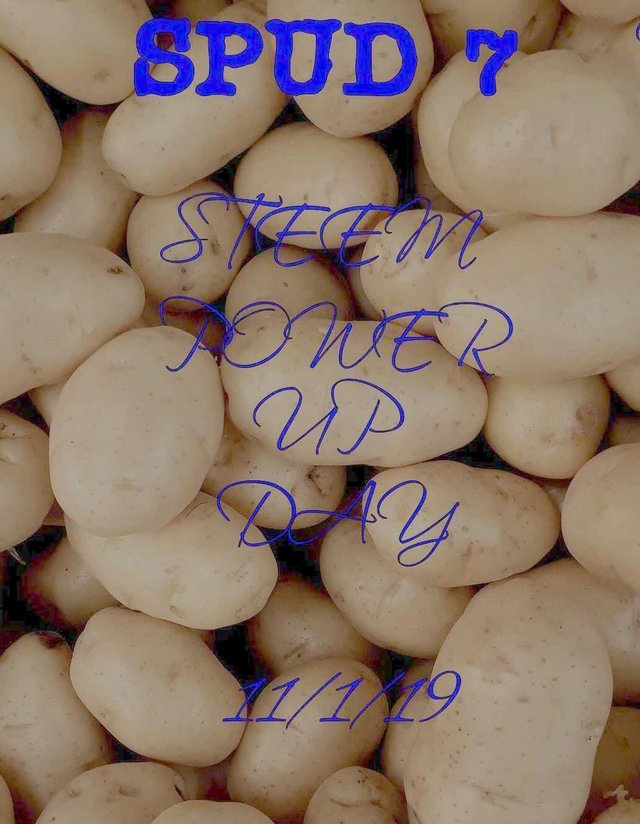 source (edited in LunaPic)
.Just a few short weeks ago, I had my STEEM account hijacked and my liquid STEEM and SBI stolen to another account. They started a Power Down on my Steem Power and I was in panic mode. But thanks to lots of friends and Steemit Inc's Account Recovery Program I got my account back.
So here I am on November 1st, participating in SPUD7 (with a 100 less STEEM than I should have had - but hey, I'm lucky I'm still here at all, right?)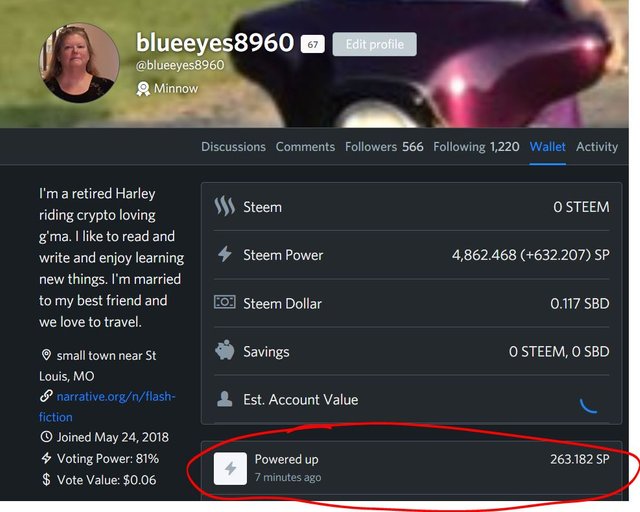 screenshot of my profile page
Getting close to Dolphin - that's my next goal. Hopefully, by SPUD 8 on December 1, I'll be able to include that in my post! One step at a time, keep on plugging, and all that motivational talk that we tell ourselves every day. There are lots of creative people here on STEEM that are working hard every day. People that are out there promoting the blockchain on other platforms like Twitter and Facebook.
Poloniex is abandoning STEEM (all withdrawals must be made by Nov. 15th!) but my hope is that Coinbase will add STEEM in the coming year. This is not an announcement by Coinbase - only MY desire! But I think it would be a perfect addition for Coinbase and STEEM.
By the way, Poloniex has already kicked all USA customers to the curb! Starting today USA customers can no longer execute trades and all assets have to be withdrawn by December 15th. Hopefully, if you're in the US and you have an account with Poloniex (like I do, sigh) then you already know about this and have made arrangements to get out of there. (See Coinbase - us Americans need a place to go!)
Here's to the positive trend of the recent weeks and CHEERS to everyone of us participating in this journey together.
Thanks to all the curators out there, and my friends (and yet to be met friends) who take time to read my random thoughts and ramblings.

If you enjoy writing short fiction stories (less than 1,000 words) I'd love to have you join me on Narrative. Don't abandon STEEM - there's room in your life for both! Here's a link directly to my page featuring Flash Fiction:
Get in on the ground floor and see what it's all about. If you have any questions, feel free to ask me in the comments.