With Steem-Engine, there are new communities emerging left and right with their own interfaces and custom tokens designed to reward community specific content. PALNet (PAL) was the first, and now many more are following: Steemleo.com (LEO), Reggaesteem.io (JAHM), Steemace.io (GG) and so forth. The cool thing is that having Steem Power, I have been getting all these different tokens as airdrops. Some, like LEO, were actually airdropped to those who had staked PAL. The idea was that those who were after quick buck, immediately sold their PAL, but those who take the long term approach were more likely to stake their PAL to gain more of it through curation rewards to gain more influence on PALNet – the investing mindset. This way LEO got distributed to appropriate people who are interested in the very topic Steemleo focuses around: investing.
With the current trend, there will be dozens, maybe hundreds more tribes for each niche, but with that comes my question: how to manage all the voting so that no voting power gets lost? Because as for the moment, the voting is tied with Steem. When you vote in a post that is on PALNet, you also vote with equal weight in Steem, and vice versa. But this leads with community specific stake being wasted, often sitting at 100% vote power – meanwhile your Steem voting power might as well be under 50% if you have not been voting anything under a specific community.
To solve this issue, or at least balance it out, I have an idea that could be called:
Unlinear vote weight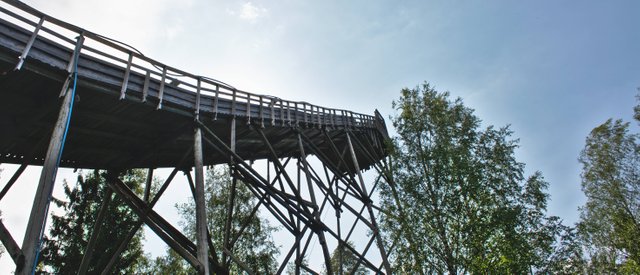 When you cast a 100% vote, it takes 2% of your "bank" that is called vote power. As far as I know, all the community specific tokens follow this ratio one-to-one, but what if the vote weight could be different between different stakes?
Let's say your Steem vote power is at 80% and PAL at 100%. What if when casting a full vote on Steem, taking 2% of the voting power, the PAL vote would be heavier taking, let's say, 6% of the "voting bank". The difference being bigger when the voting power between stakes is bigger, and smaller when they approach each others, being one-to-one when they're exactly the same. This way you would get more out of your stake without doing all the necessary micro management by creating different accounts for all the specific communities if you want to use your stake(s) efficiently. As I'm anticipating this being only the start of all the communities that are to come, I don't like the idea of creating dozens of accounts for each of them.
Of course, there should be a reasonable cap so that you wouldn't get 50x bigger votes with community stake by depleating your Steem Power.
Another solution I could imagine are some services where you could delegate to another user (who would search quality content to upvote) and receive some of the curation rewards as a return. The curator would take a cut though, because he/she is obviously doing the work. Something like this I would love to do with the likes of Reggaesteem.io, because it is a niche that I'm not that interested in myself, yet I'd like to put the stake in good use via delegation.
Or what if there was delegation markets where you could sell your stake for someone who would like to buy a delegation for a period? Maybe there could also be delegation trading across stakes. I delegate JAHM for you, you delegate LEO for me. And everybody be happy.
Maybe the voting weight could be manually adjusted on a front-end individually for each token.
These are just some ideas I'm throwing around, what do you think?