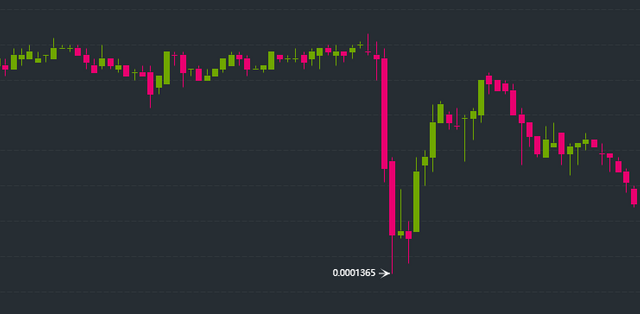 Here are some tips and my experience on trading on Binance with small/minimum accounts, usually around the 0.0001 BTC level.
Watch out for the trading fees!
With small accounts fees can be fatal and in some cases put you close to the threshold of the minimum trade, this goes for any trading platform. I always try to check the fees before I commit anything.
An example: I trade 500 doge for BTC at  0.000000280 doge/btc this means the fee of this trade is  0.00000014 as the trading fee is 0.075% of every trade. which gives me a total of  
0.00014000 BTC.
There also in very few cases can be hidden fees when you trade, it is best to trade small amounts at first just to see if the fees are what the site says they are.
Also note that different cryptocurrencies have different trading rules, on Binance you can check them here:  https://www.binance.com/en/trade-rule 
Exchange Arbitrage
This mostly only makes sense if the cost of transfering to other exchanges is low, for example I will use doge again. On most exchanges it is 1 - 10 doge for withdrawing but on Binance it is 50 this means that if there is a diffrence on the other exchanges I have to make sure it is more than the withdrawal fee. 
There also can be a time issue with the way of trading, if I withdraw a coin to another exchange how long will it takeand how  volatile is the market? If the time it takes matters then this probably will not make any profit.
Waiting
One of the best ways I have made anothing on exchanges is just placing an order at a low value and waiting, for example if I see a cryptocurrency has gone up 100% or more in the past few days it is common in my experience that it will come back down, so I just place an order somewhere aroudn the bottom on this increase an wait.
Since most if not all exchanges don't have any kind of time limit when orders should be triggered and don't have any overnight financing fees like in FX trading, this can be a good way of making 40% or more on trades. This also depends on the stability of the exchange, I have sometimes put coins into exchanges only to be met the next month by an error message when I try to visit the site again. I guess you live and learn.